So I pop into
Sprouts Farmers Market
yesterday to buy some boring old zucchini and what do I find with the Easter candy? Cinnamon bunnies, that's what! How fun is that!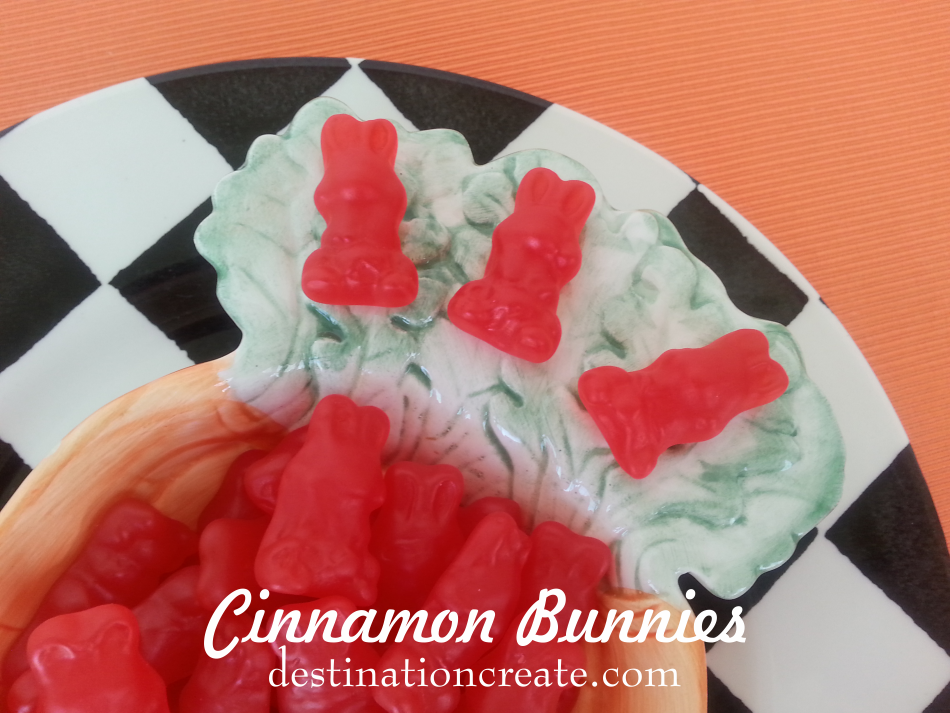 I love cinnamon bears and my favorites among Easter candy are peanut butter M & M's and chocolate covered marshmallow bunnies- love to bite those ears off! But I've never come across cinnamon bunnies before. In my mind, most tasty treats are even better when dipped in chocolate… so of course I bought some cinnamon bunnies and went right home and dipped them in chocolate.
Dip it 'n Give it or Eat it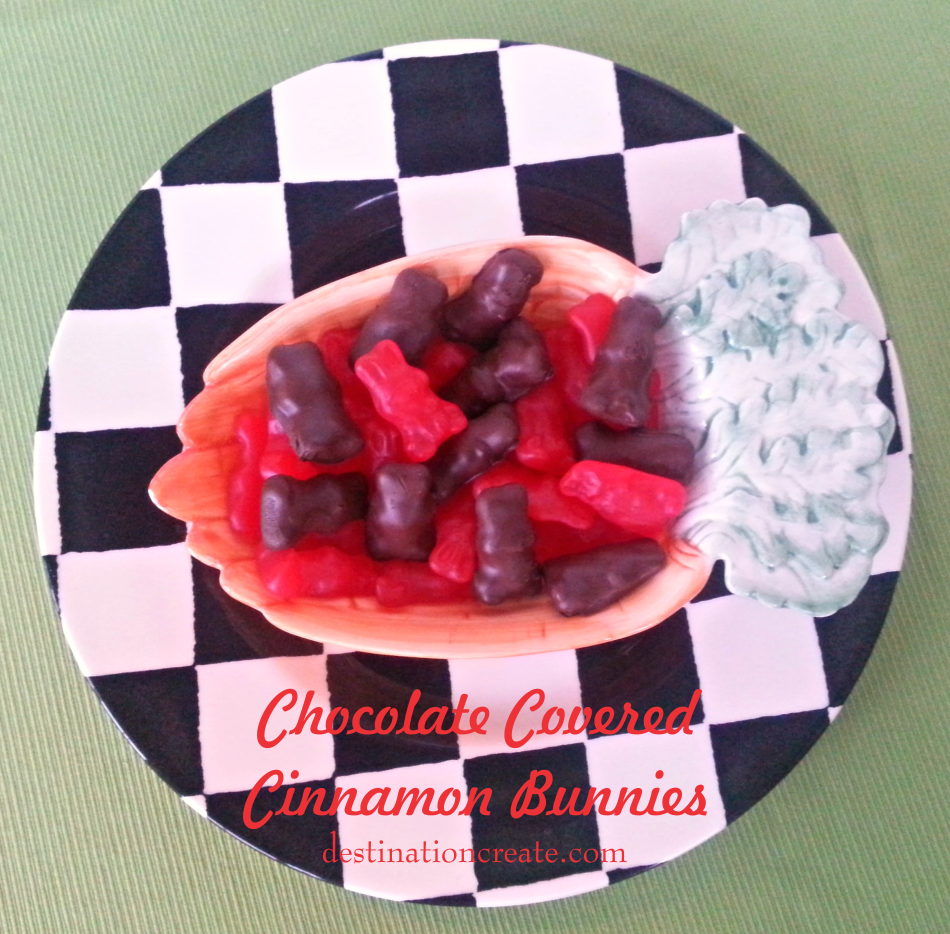 The directions are simple:
Melt some chocolate chips in your microwave or double boiler

Thin with some shortening to desired consistency

Dip the bunnies and place on parchment  or wax paper lined cookie sheet

Let the chocolate set art room temperature or in fridge

Eat!

I happened to use sugar-free chocolate chips to dip these bunnies so no shortening was required. The melted chocolate was already thin enough.
If you have never tried chocolate covered cinnamon bears I think you will be pleasantly surprised by how yummy these Chocolate Covered Cinnamon Easter Candy Bunnies are!
Written by Cherice Steinhour
This little +1 button tells Google you liked what you've read. Thank you!