Yikes!
Valentine's Day

is almost here! Are you panicking
because you don't have a great idea for a handmade
Valentine for that someone special?
I have a super EASY DIY Valentine gift idea for you!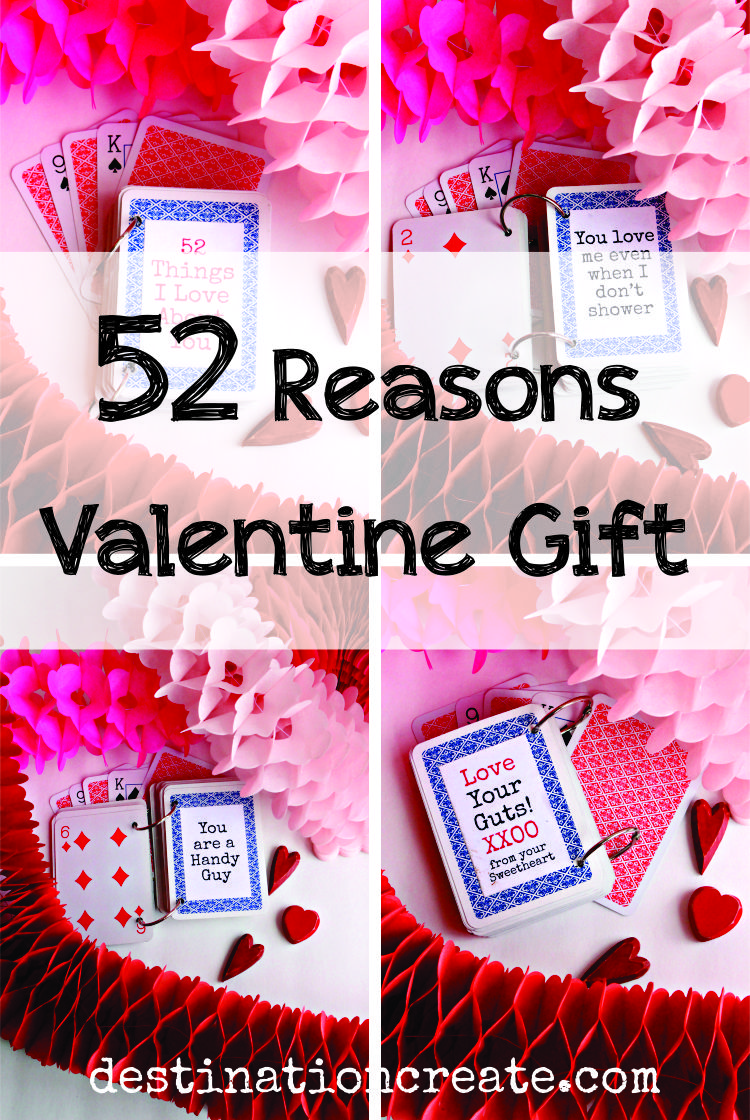 People! This is SO easy. It may take a little time to come up with
52 Reasons

that you love somebody, but it's a wonderful exercise for the soul. Just taking the time to focus on the positive things about someone is time well spent! I think you'll really enjoy this great idea. It's DIY 

but simple and not too costly.
Here's what you need:

A deck of playing cards with a back that you like… I used a Jumbo deck that I found at Dollar Tree

Your list of 52 reasons

My card template or design your own… my template is just a simple table in a Word document. You can access it HERE. Remember that my template is sized for Jumbo cards measuring


3.5″ by 5″

2 loose-leaf rings… I used 2″ diameter

Spray adhesive or your favorite paper glue that will leave a smooth surface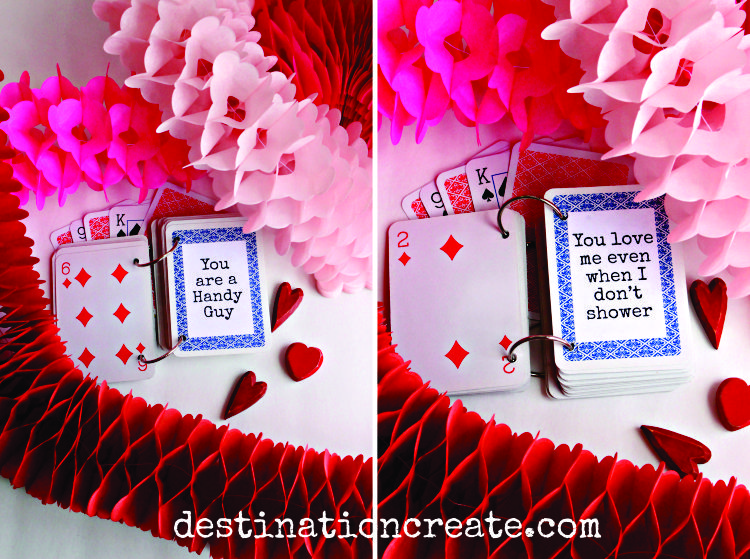 Here's what you do:
Type your 52 Reasons PLUS a front cover & a back cover on the template… I just used regular printer paper

Cut out each "reason card" and glue to the BACK of each playing card

Use the 2 Jokers for the front and back covers of your little book.

Punch 2 holes on the left side of each card

Assemble your 52 Reasons book with the loose leaf rings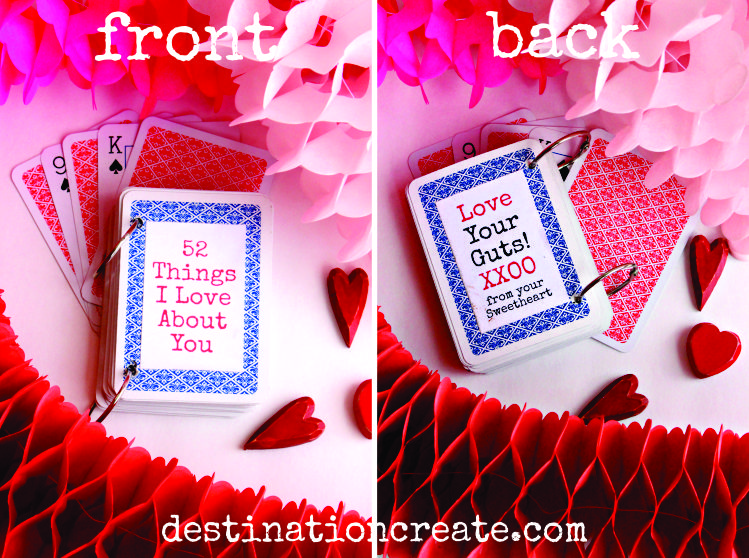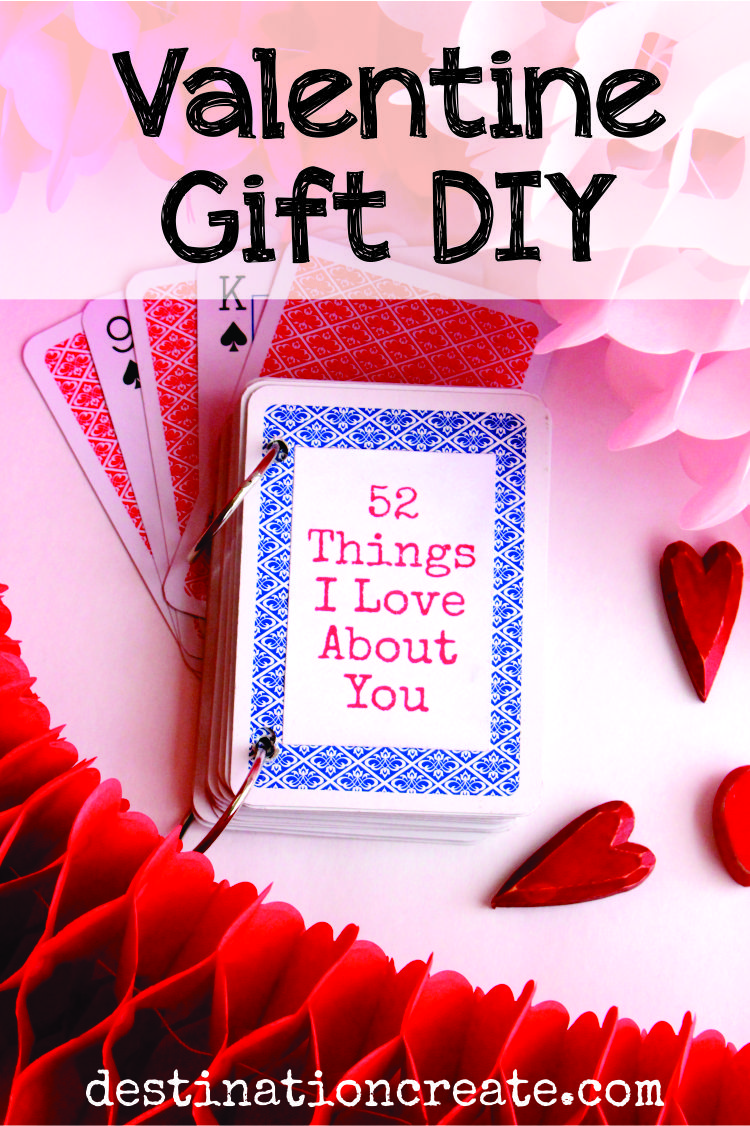 Now you're in for some smiles when you give that special someone this loving tribute.



P.S. 

 This idea would be

fantastic

for an anniversary or birthday too!
P.P.S.

 For MORE Valentine fun check out these other posts:
Fresh New Colors for Valentine's Day
Enjoy!

Please Click this little +1 button to tell Google you liked what you've read. Thank you!