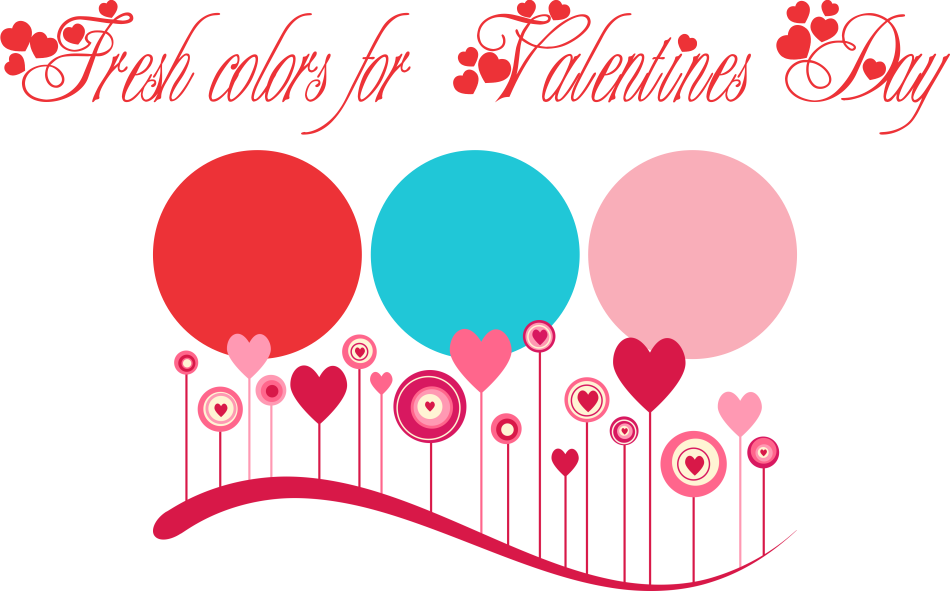 I LOVE to throw in an unexpected color when decorating for a holiday or party. Turquoise is my secret weapon for creating a fresh color palette for Valentine's day.
I get bored with my own decor if I don't change it up often, so when I was designing this February birthday brunch I decided to add the color turquoise to the standard red and pink Valentine color palette. I'm thrilled with the results!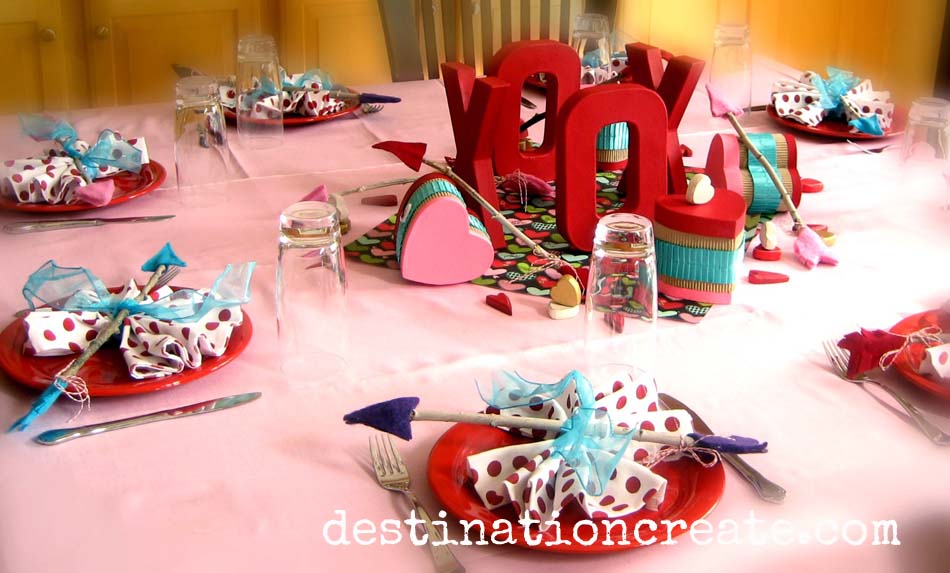 Polka dots are so fun and so versatile! I've used my red polka dot napkins for Christmas, Fourth of July, Summer parties, birthday parties, snowman parties and of course Valentines Day. I'll bet your eye went right to that darling twig arrow right! I saw these on
Pinterest

and just HAD to make some. They were the sweetest favor for the brunch guests. I have a tutorial for how to make them HERE.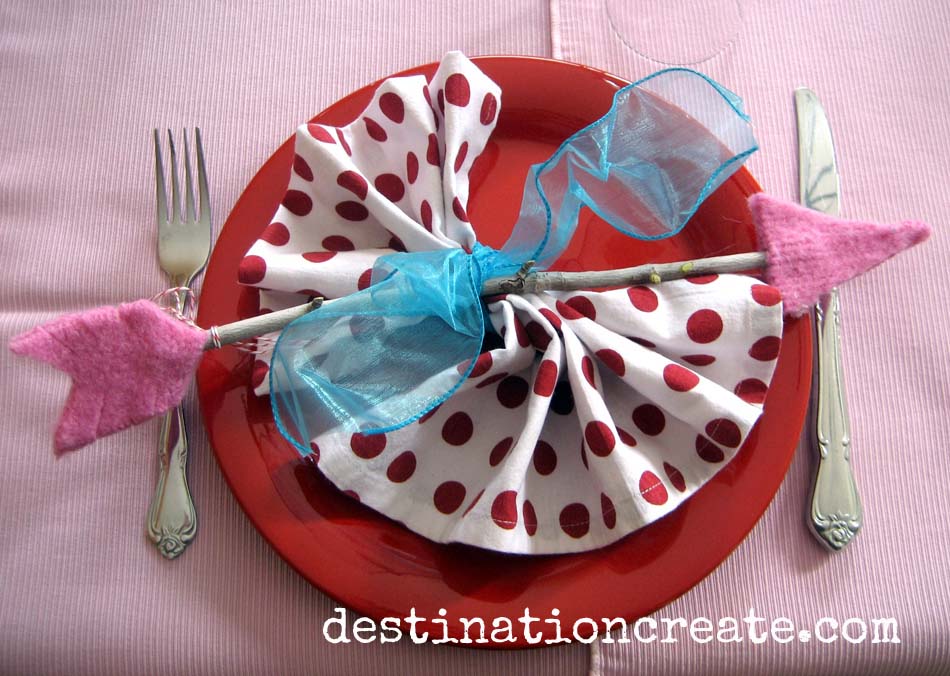 The table behind the sofa had to be cute so I just played with Valentine and heart-shaped stuff from my inventory. The silver metal urn has been used in several weddings… same with the white metal heart basket. I LOVE things on sticks because I can stick them in vases, flowers or just about anywhere. I think the conversation heart stakes were from Hobby Lobby and the pink heart on a stick is something I bought at a craft store years ago and then covered with glass glitter. The large Xs and Os are paper 12″ mache letters from Joann Fabrics. I covered them with strips of torn book pages using watered down white glue. Then I covered them with glass glitter. The glass glitter was a bit of a mistake… it took a TON to cover the four letters so it was REALLY expensive. Chunky glitter would work just fine!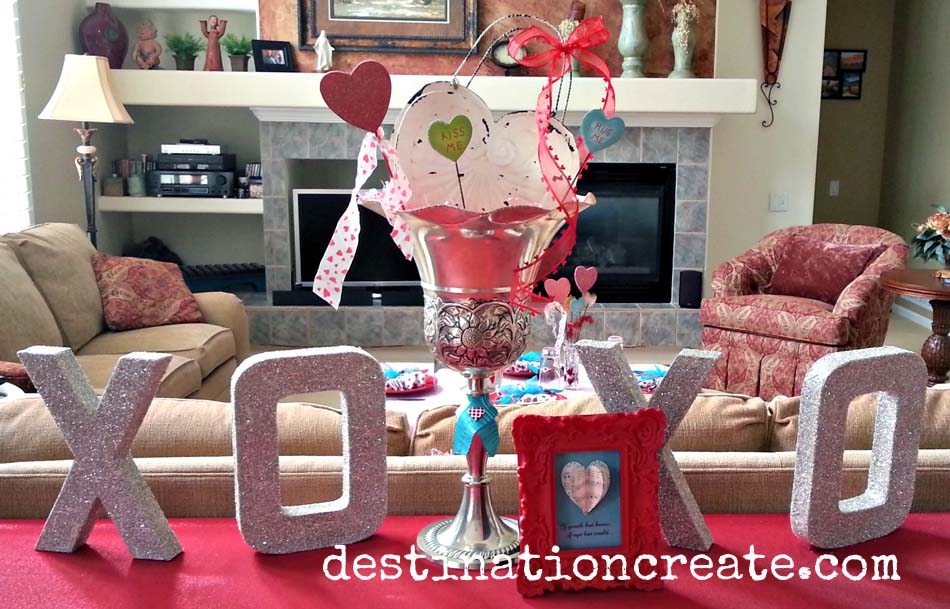 Let's talk about the little pink frame. Because this was a birthday brunch I used a birthday quote but you could use a quote about love or Valentine's Day. I simply printed the quote on card stock to fit the frame opening. Then on top of the glass I hot-glued a three-dimensional heart. For the paper heart cut 5 hearts out of book or music paper (the same size). Fold the hearts in half and glue together in a stack just along the center fold. Keep the bottom heart flat and open all the way, then fluff the other 4 hearts out for the dimensional effect.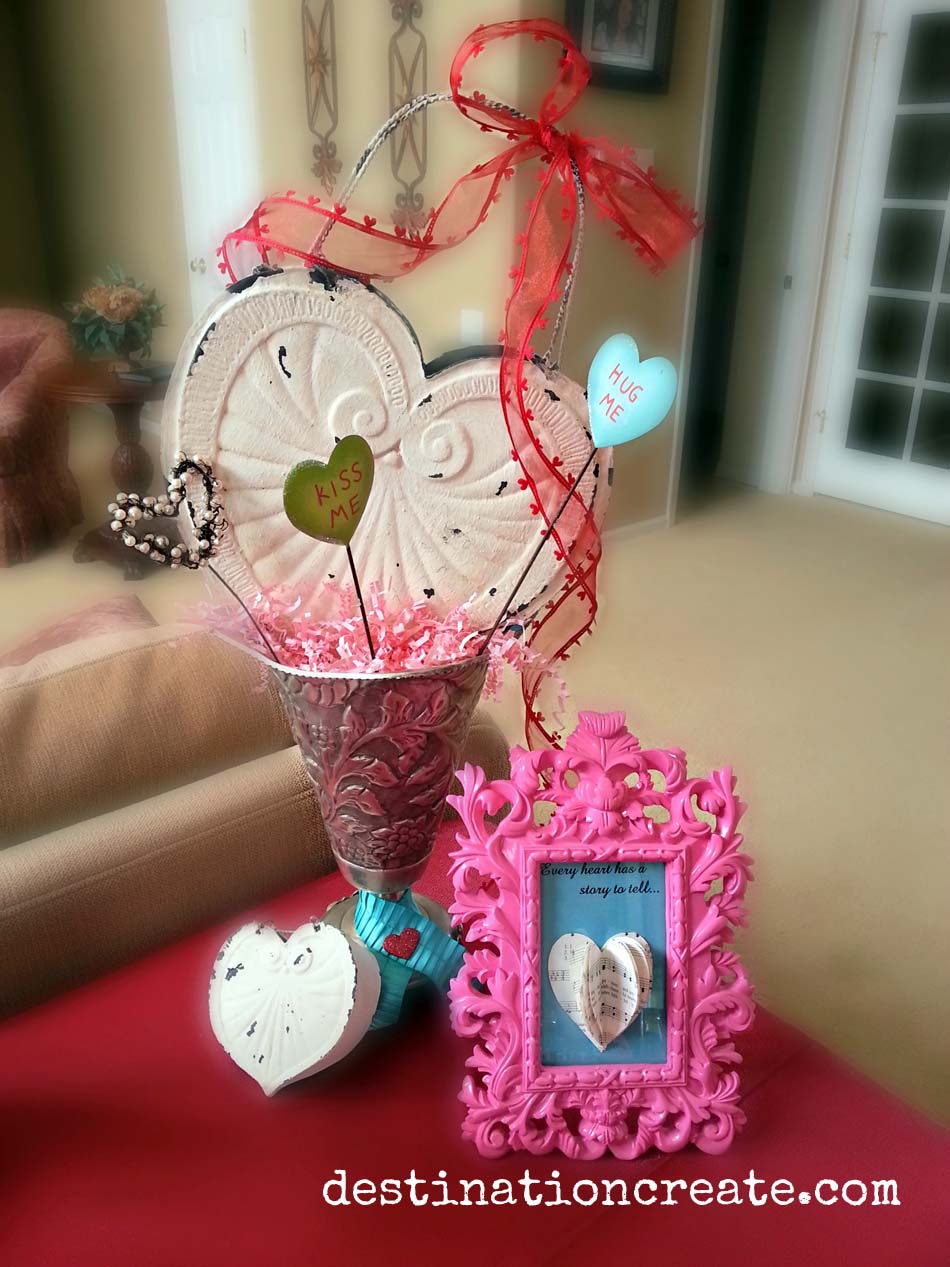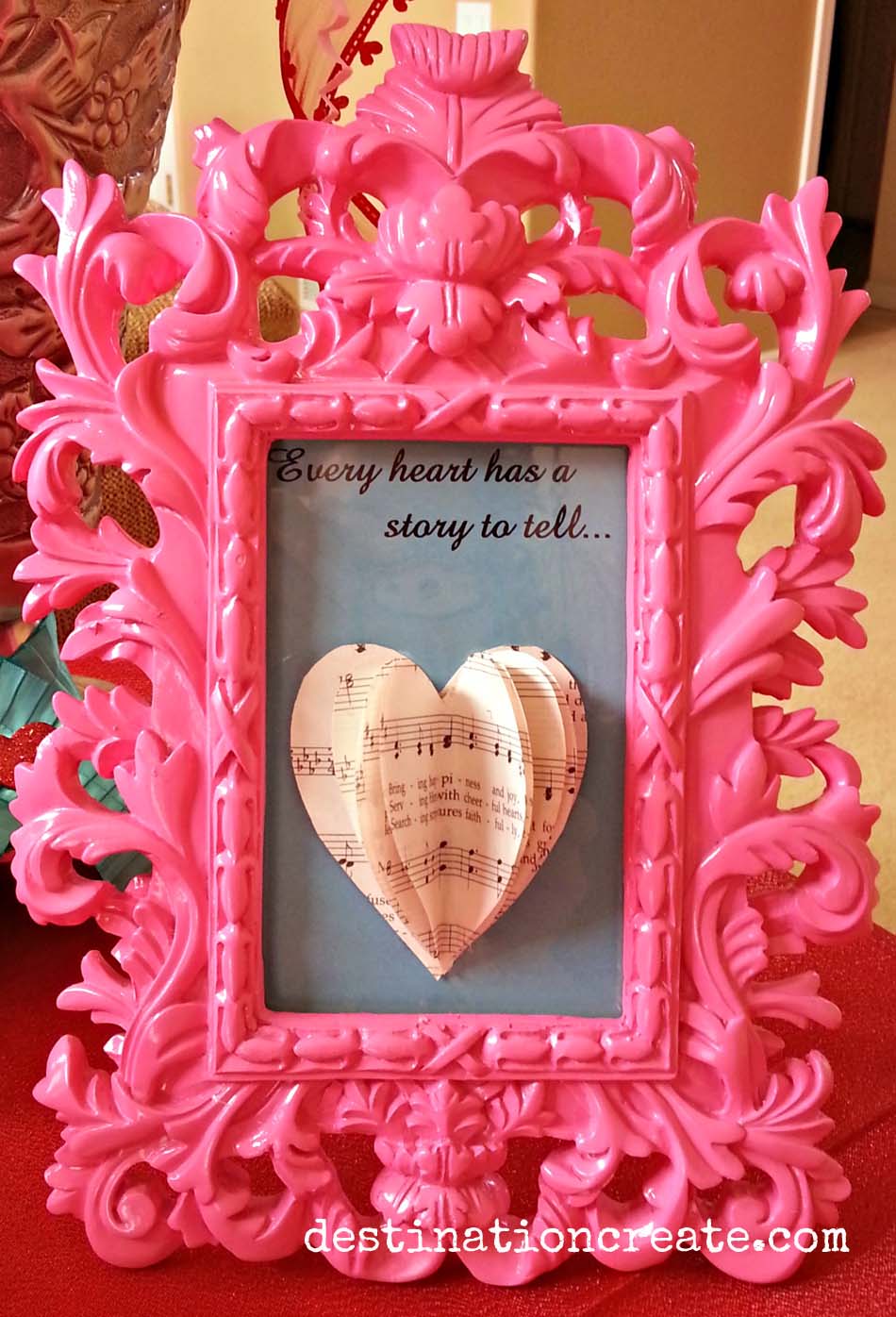 For the second pink frame I used another birthday quote and then just hot-glued directly to the frame's glass Valentine embellishments that I had on hand in my stash.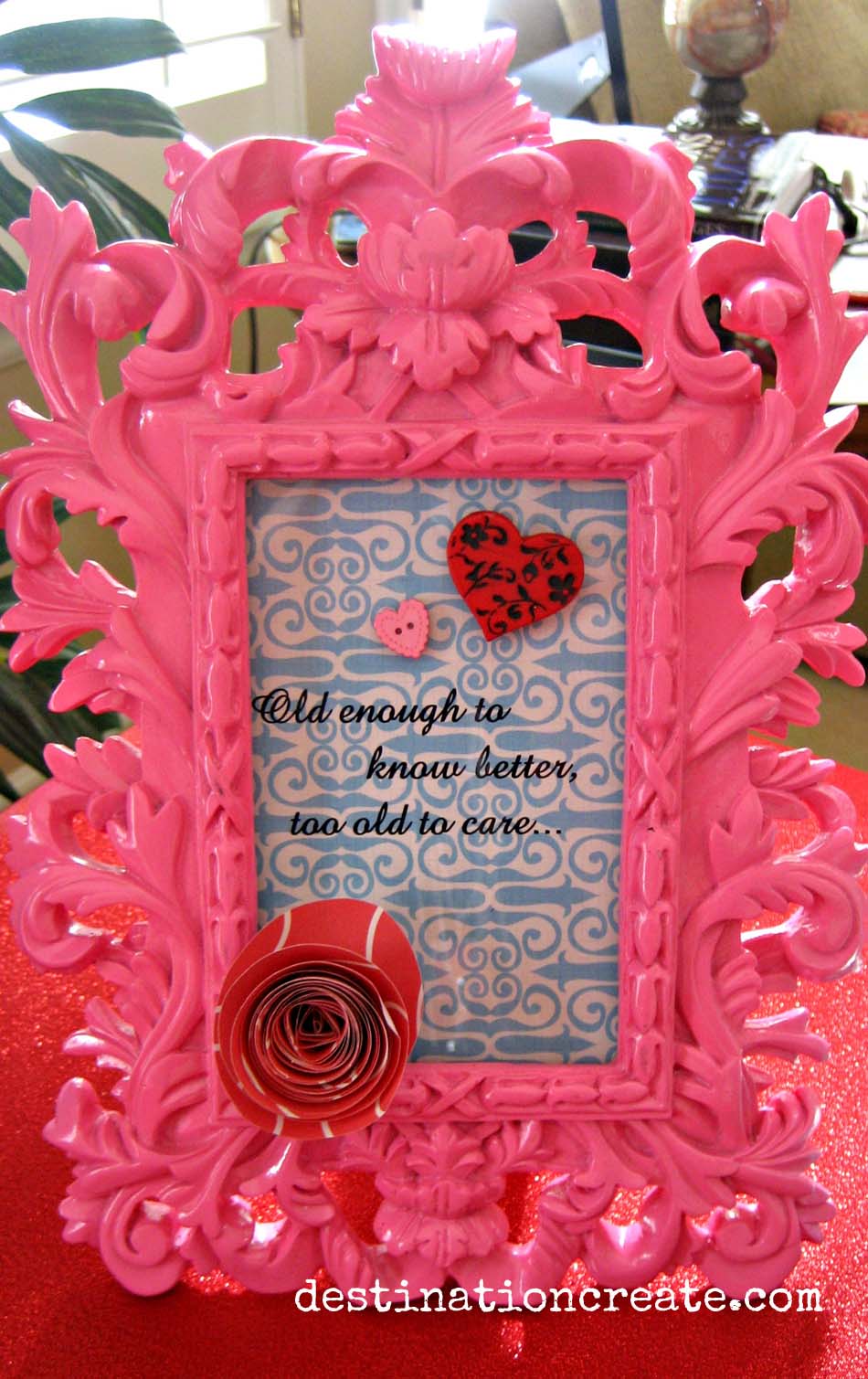 [WPBR template_name="custom-template" template_id="4583″/]
A few final details… I anchored the table decor with scrapbook paper. This is a super thrifty way to add a pop of pattern and color. The red Xs and Os are once again paper mache letters from the craft store. This time the 8″ size. I spray painted them red and helped them stand on the table with a little poster putty attached to the bottom of each letter. The little paper mache heart boxes are something I've had in my Valentine tub for years! I finally used them. I saved time by only painting the bottoms and the lids and then glued ribbon scraps from my stash around the middle. I scattered a few more twig wreaths and I had a very fun, very colorful Valentine Birthday Brunch table setting.

I hope I've inspired you to try a fresh and new color palette this year for Valentine's day…Be Daring!


Written by Cherice Steinhour
Please Click this little +1 button to tell Google you liked what you've read. Thank you!