Sometimes
Love Notes

can save the day!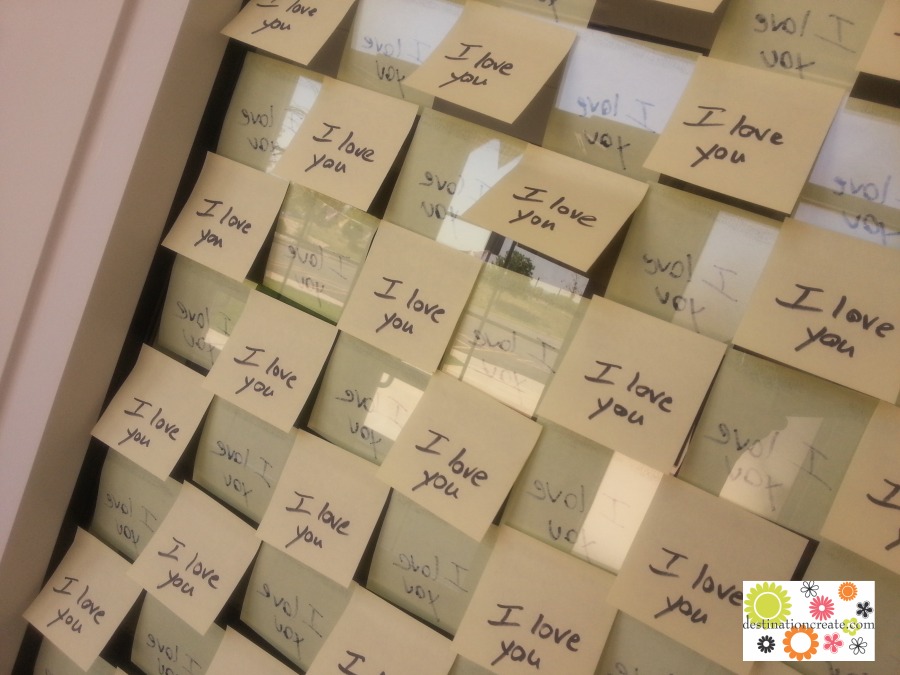 These Post-it
Love Notes

are actually left over from a wedding proposal that one of my brides received from her sweet husband. He wrote "I love you" on 5,000 Post-it notes and wallpapered her apartment with a proposal. He only had time to use about 2,000 of the notes so I decided we would use a few as part of the wedding decor.
You can see how fun this wedding turned out Here.
How sweet is this? You can see the video of the Post-it Note proposal

Here

.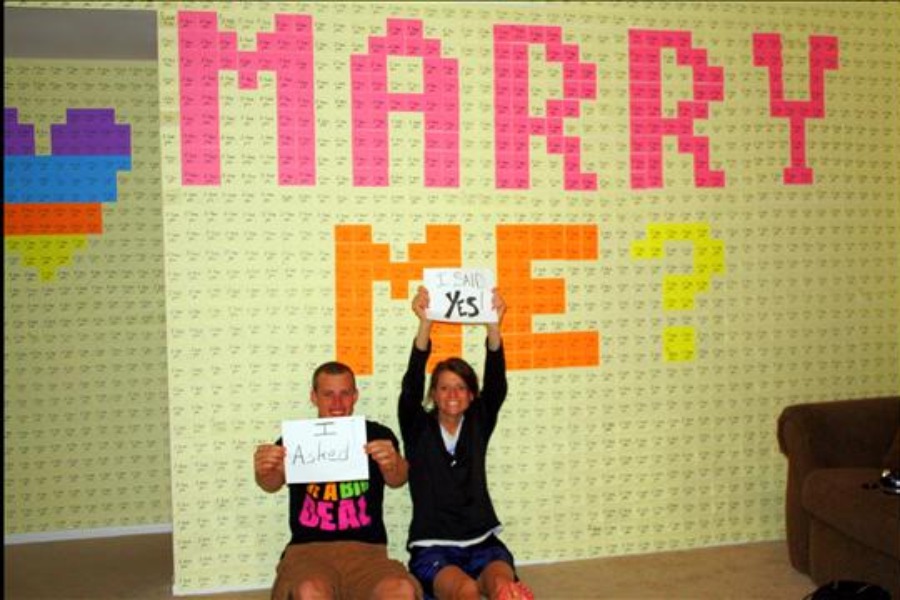 I want to share a few
Love Note

ideas for tangible expressions of love.
When my 4 girls were in high school I would put a love note in their lunches every day. I'd like to say this my own idea, but I copied my wonderful Mother who put love notes in my little brother's lunch every day. He always had the exact same lunch and he just happened to go to high school with my 3 oldest girls… Yes, you guessed it… My Mom was pregnant when I got married, but that's another story for another day.
My girls attended a daily religion class and when someone would forget the spiritual thought the kids would say " Look at your
Love Note

. See if your Mom wrote a good quote on it."  See.. I told you

Love Notes

could save the day! My girls still have some of those notes to this day.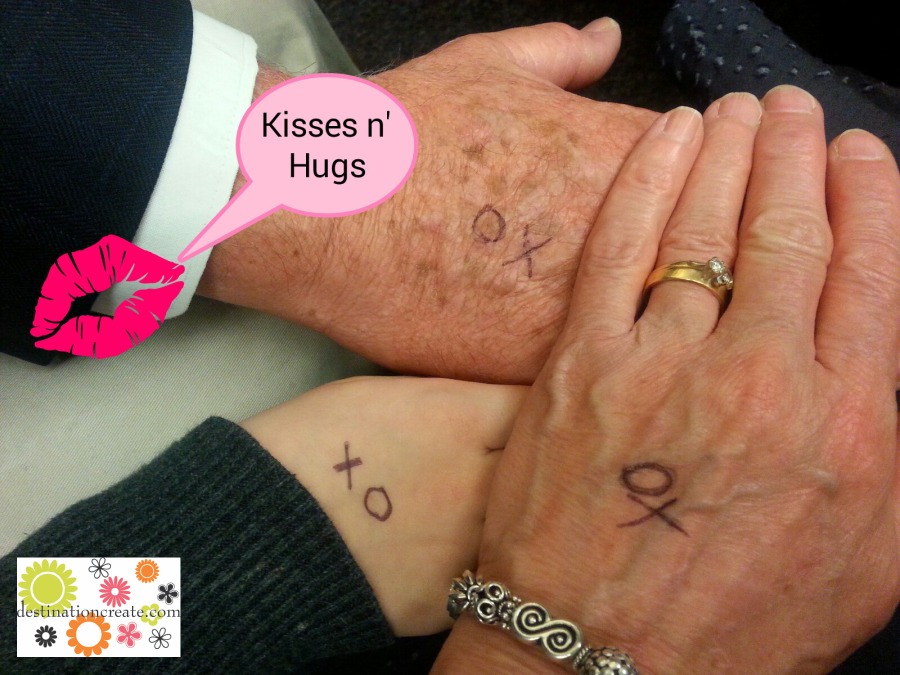 These are my husband's and my hands holding one of our grand-kid's hands in church last Sunday. I picked up this tradition from my sister. Just pass along a kiss and a hug down the row when you are sitting somewhere with loved ones.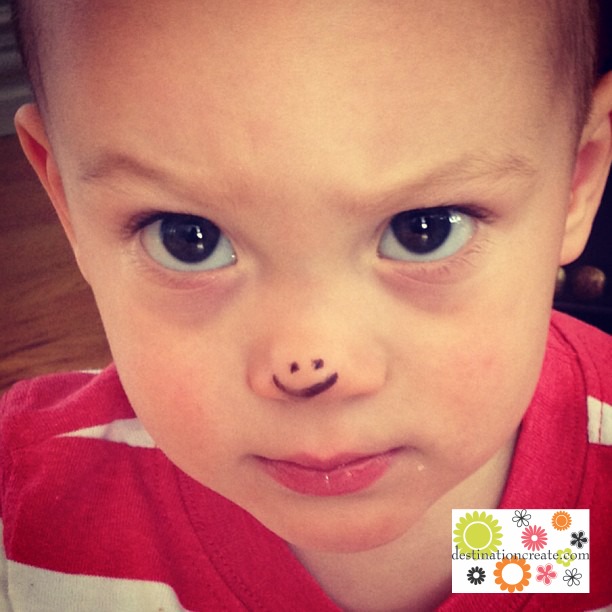 Smiley face on the nose? You betcha! My niece loves to show her love for her little man by drawing a smiley face on his nose. Clever
love note

, don't you think?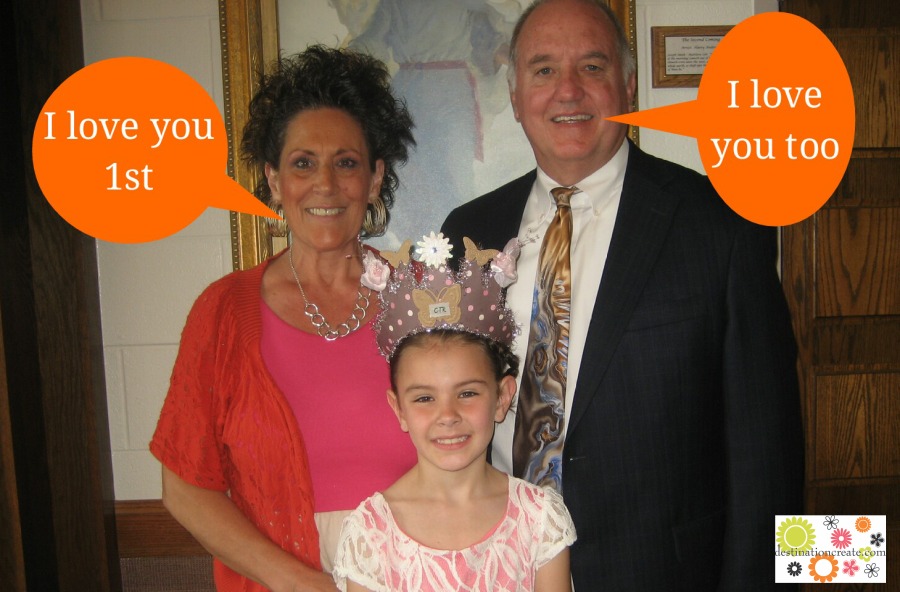 Sweetheart and I have had kind of a verbal
love note

tradition for many years. We each try to be the first one to say "I love you first" in the morning and the first one to say "I love you last" in the evening when we are both home for the rest of the night. We even do this when we're mad!
I'll share one more
love note

idea. Sweetheart and I need to revive this tradition. When we're sitting together holding hands, one of us will squeeze the other's hand 4 times silently asking, "Do you love me?" The response is 3 hand squeezes silently saying, "Yes I do." The first person then squeezes 2 times silently asking "How much?" The response is hopefully a really tight squeeze to show just how much.  You can also do this with blinking eyes if you aren't sitting together.
I would love for you to share more
Love Note

ideas, so please leave me a comment… and I would be grateful for any

love notes

you might want to send my way in the form of subscribing to my blog!
Written by Cherice Steinhour
This little +1 button tells Google you liked what you've read. Thank you!