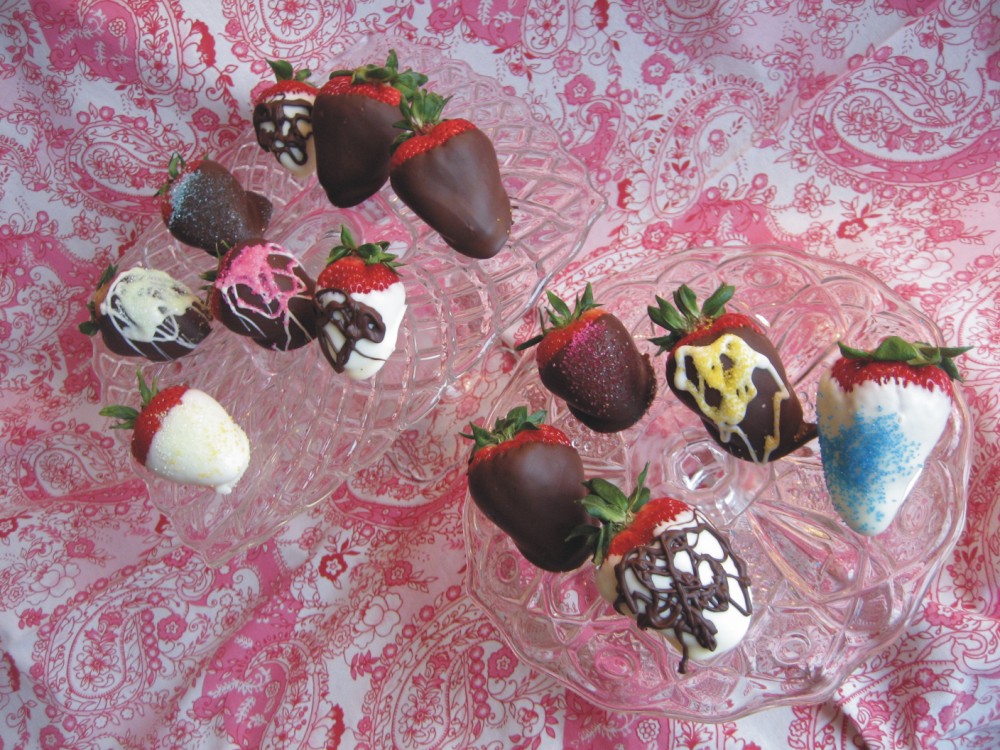 I used to look forward to May with great anticipation because May meant reasonably priced strawberries and that meant daily chocolate dipped berries to enjoy! Now thanks to Sam's Club and Costco Warehouses, these ruby red delectables  seem to be available at a low price virtually year round.
When it comes to chocolate I'm on the dark side. Friends are always asking how I make my chocolate dipped berries. It's so easy. I melt good quality semi sweet chocolate chips in the microwave along with a bit of shortening to thin to the right consistency. Don't use oil to thin; I've tried it as a healthier alternative but the chocolate won't harden, so stick with shortening. Moisture makes the berries mushy so frankly, I don't wash them. Dip the berry and then if desired, embellish with colored sugars, drizzle with white chocolate, or dip in white chocolate and drizzle with chocolate. Place the dipped berries on a cookie sheet lined with parchment paper or waxed paper and let cool. I prefer to eat these treats at room temperature; they have the best flavor when unrefrigerated. When the weather is cool I just place the dipped berries on the deck or in the cold garage. When the weather is warmer I may put the in the refrigerator for a bit and then I remove them.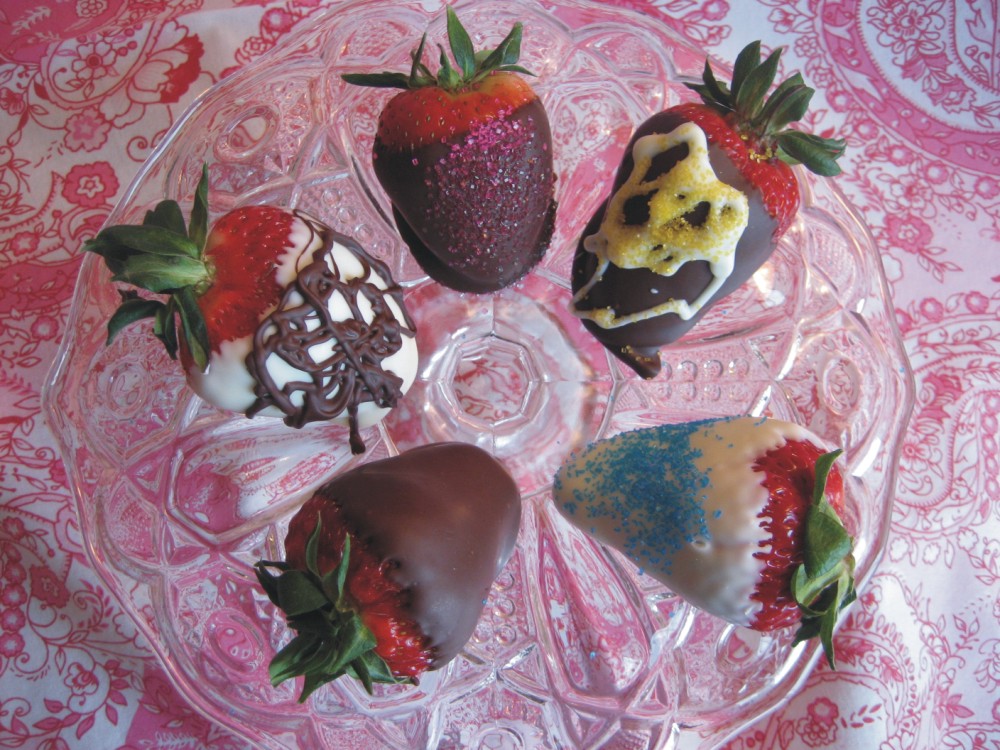 This morning I quickly assembled a couple of cookie sheets full and voila, I  had treats to deliver to friends and plenty left to delight guests at a Destination Create event tonight. Who needs to spend $20 for six berries on line! Any one can perfect this yummy treat and add it to one's repertoire of last minute offerings.