Spring has sprung and I'm just putting away Valentine's Day- arggh! Maybe a new Spring wreath will get me in the mood for bunnies and peeps.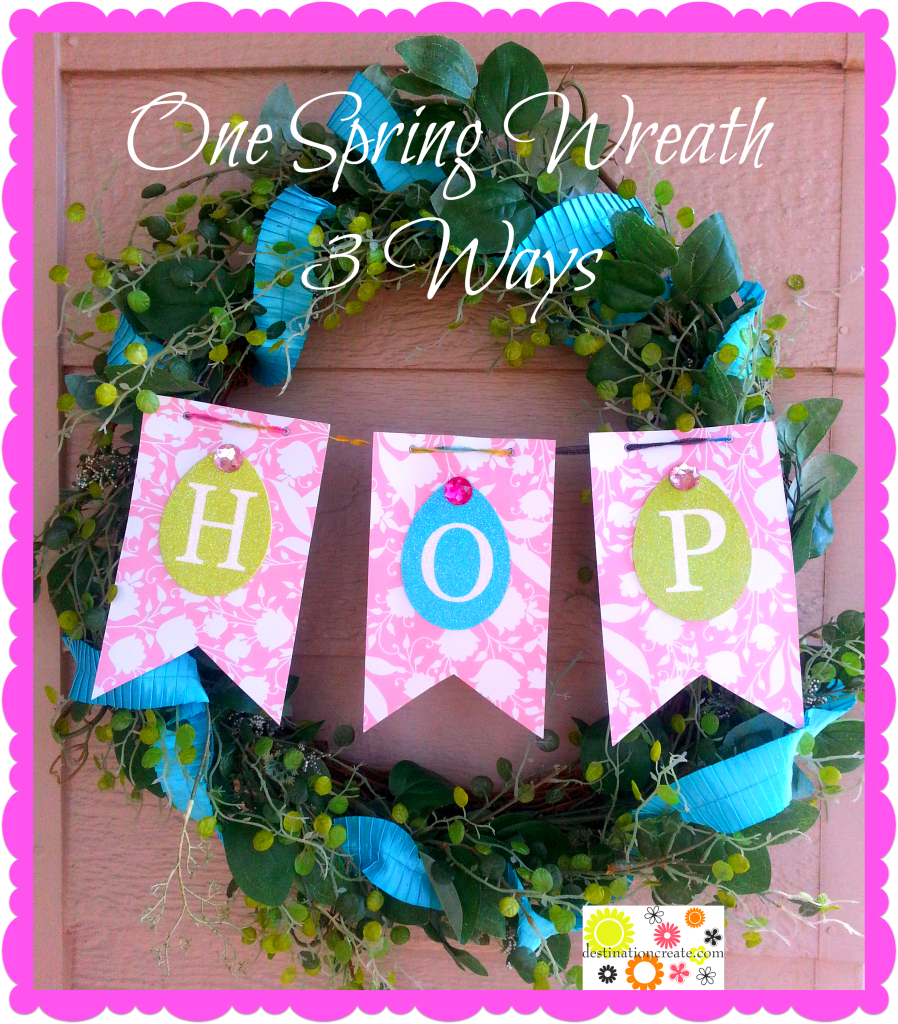 I get my best inspiration while shopping. This is what I saw on the shelf at

Tuesday Morning
…
This is what my brain said: "Oooh fun! Cute! Hmmmmm…I could make a Spring wreath with these. I could do several variations and do a blog post. I'm going to buy these carrots…etc"
My favorite way to decorate for the season is to take a regular accessory that I use all the time and quickly add some seasonal touches. For this Spring Wreath I started with a basic greenery wreath from Hobby Lobby which I've had for several years.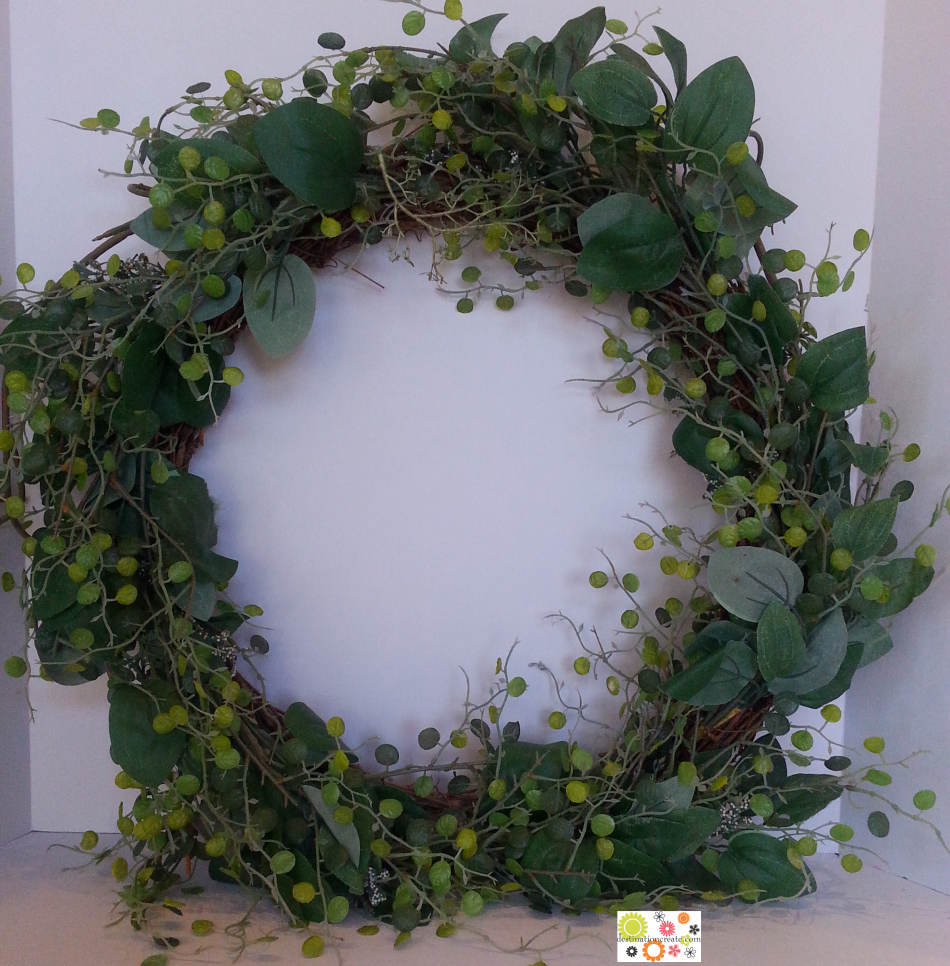 For the first variation I just wired on 2 vine carrots. It still needed a little something, so a quick Google image search found a fun vintage rabbit image. I added a little text and glued it onto some card stock I had. I glued a skewer to the back & stuck it in the wreath. Add some orange chevron burlap ribbon from, you guessed it,

Hobby Lobby

, and a 30 minute Spring Wreath is on my door. Actually doing the graphic adds a bit to that 30 minutes, but you can download it

HERE
so you won't need to spend the time! You're very welcome…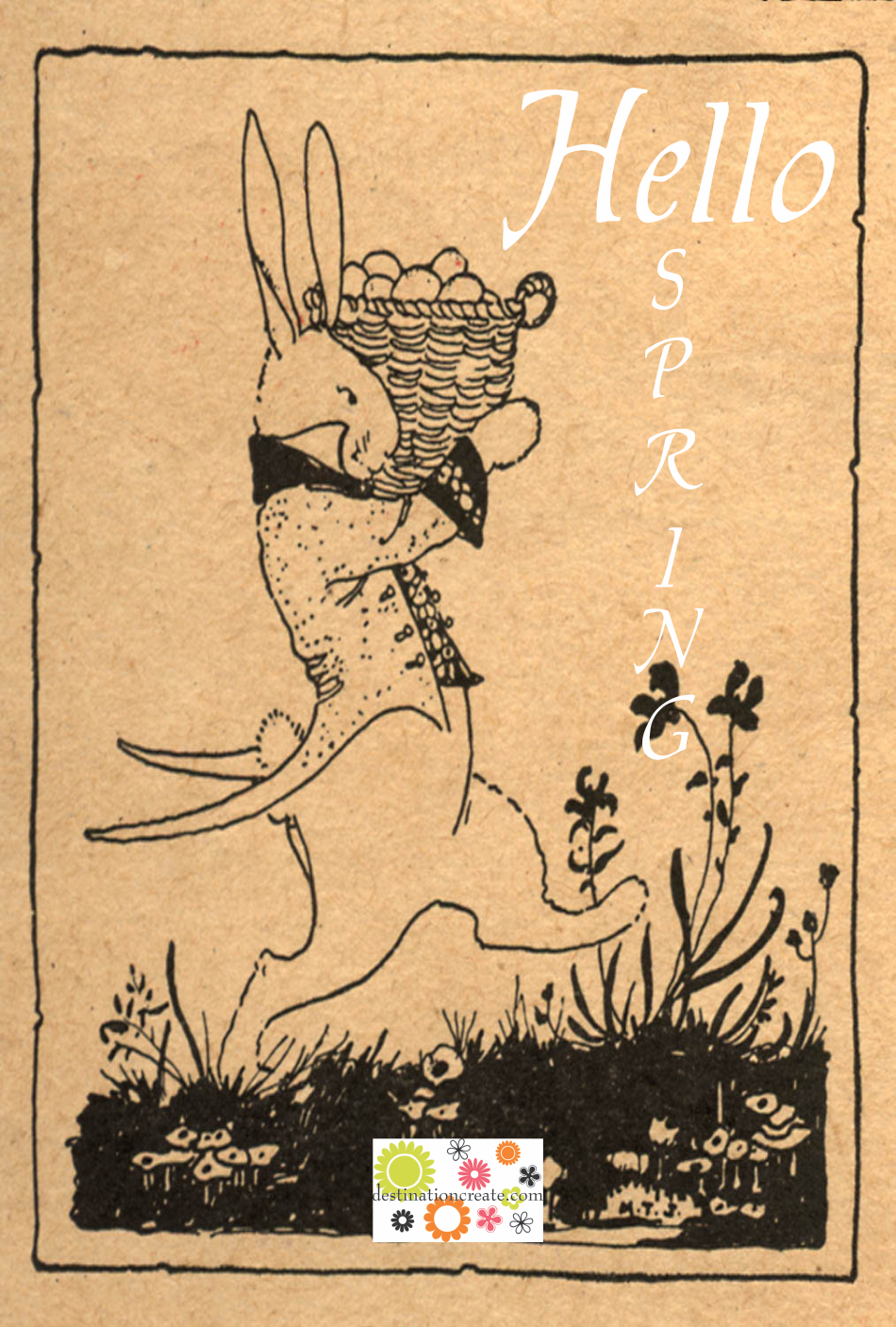 Spring Wreath – Natural Rustic Style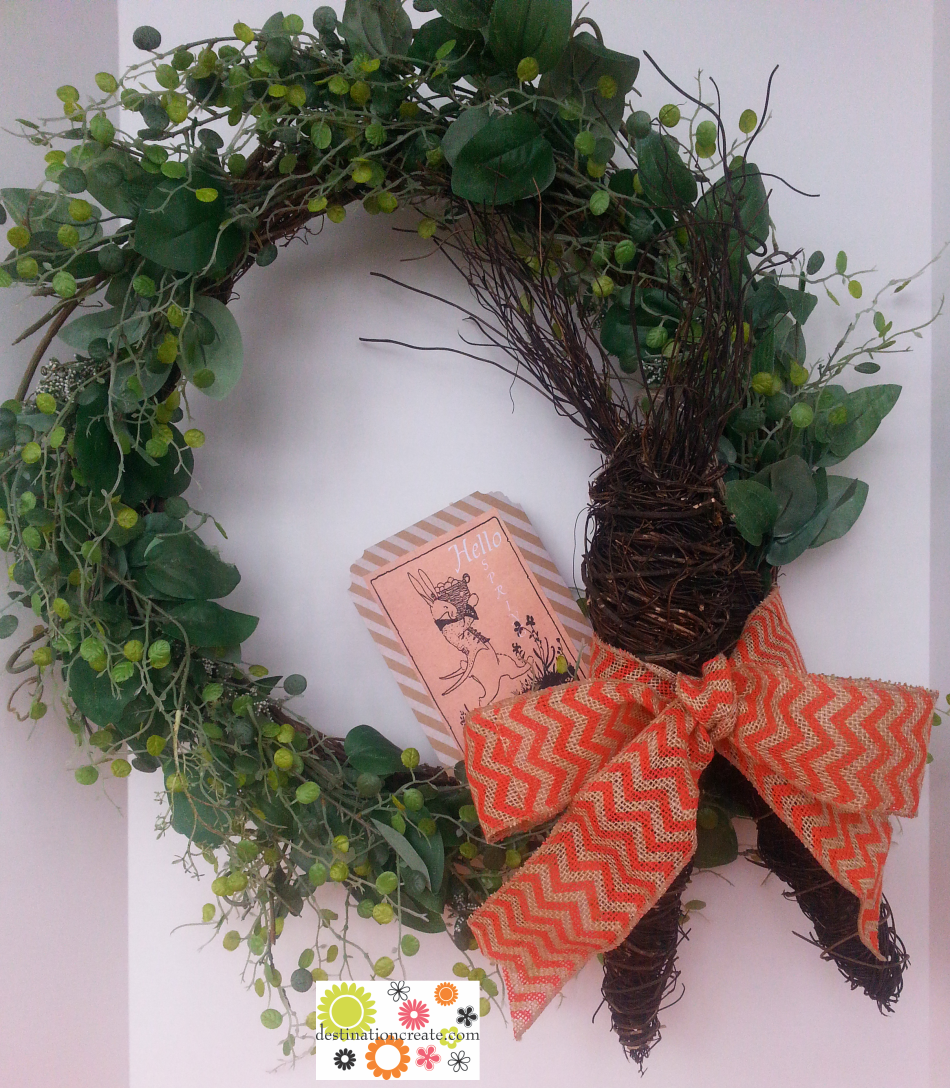 For the second variation I wired on the 3 metal carrots and moved the bow to the bottom center.
Spring Wreath- Craft Store Metal Cuteness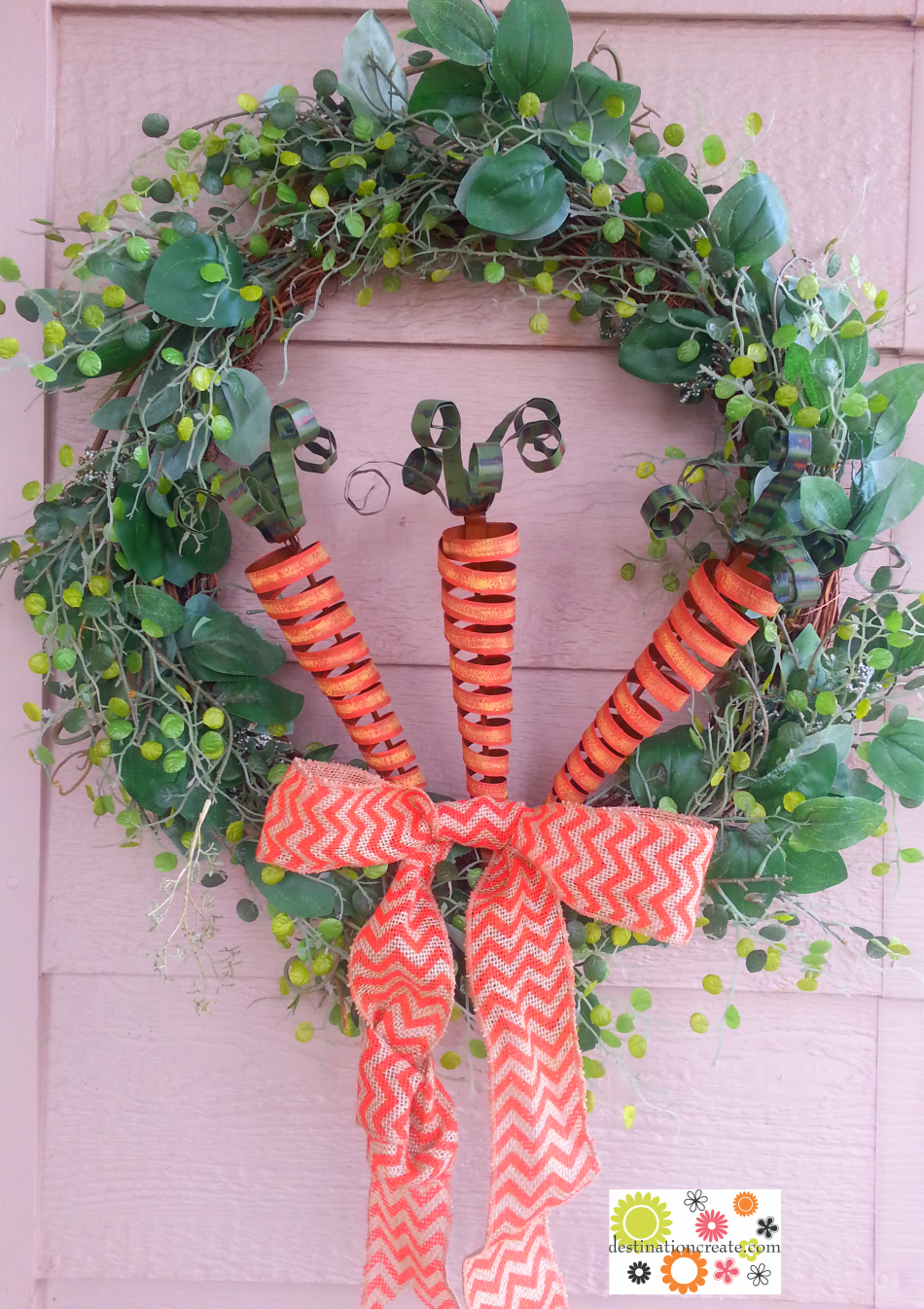 For the third variation I dug out some turquoise ribbon left over from a wedding and wound it loosely around and through the wreath. Then I added a paper Easter banner that I made last year.
Spring Wreath with Easter Banner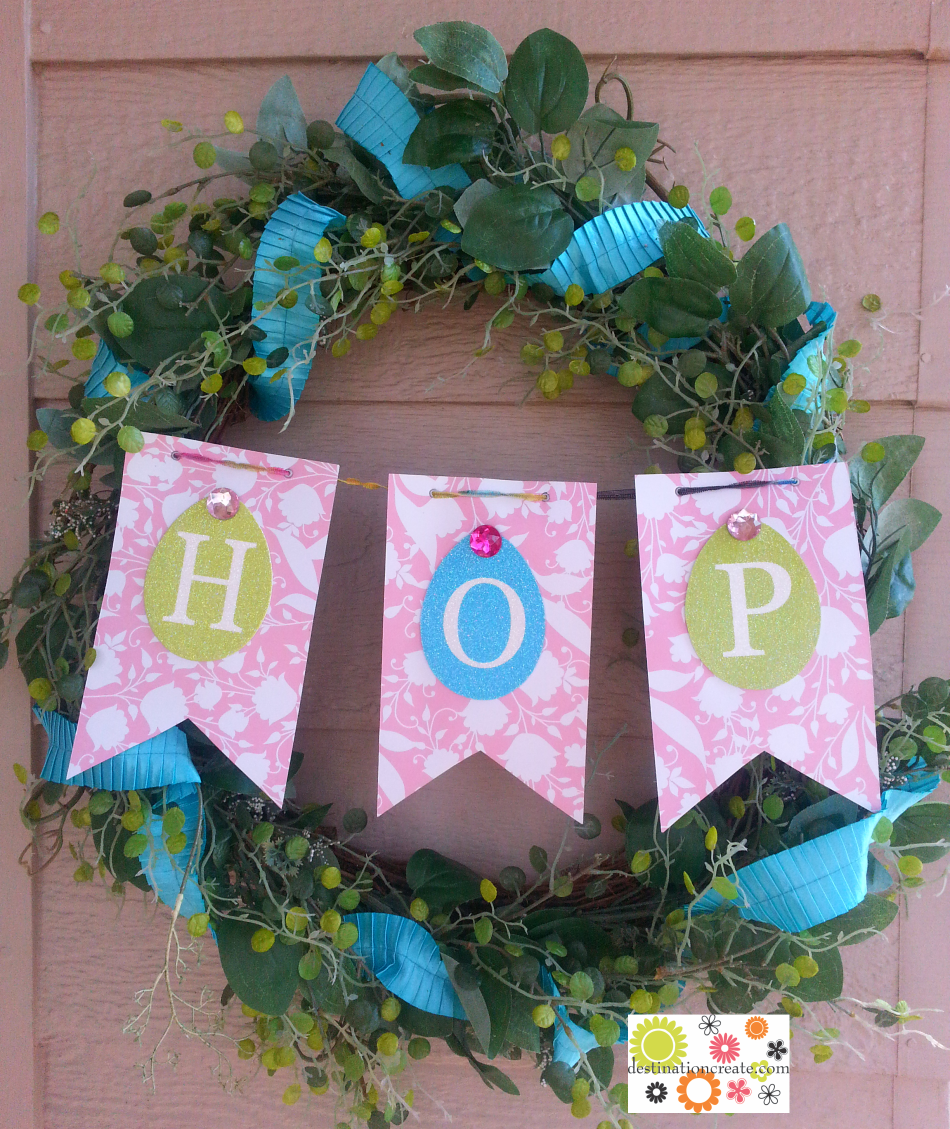 The glittered letter eggs are Easter basket charms I found at

Walmart

last year. This year the Easter charms are just individual glittered letters without egg.
This little project has helped to put  a Spring in my step. I hope it inspires you to go create with what you may already have on hand!
Written by Cherice Steinhour
This little +1 button tells Google you liked what you've read. Thank you!