I am a list maker and have lived by my To-Do Lists or Task Lists for decades.
As far as I'm concerned a manageable and portable T0-Do List is the NUMBER ONE tool I use to manage my time. In the not too far distant past I was completely in love with my Franklin Planner. This is what mine looked like- Classic size, two pages per day. I am not into cute pages or lovely quotes when it comes to my To-Do List, or Calendar for that matter- too cluttered!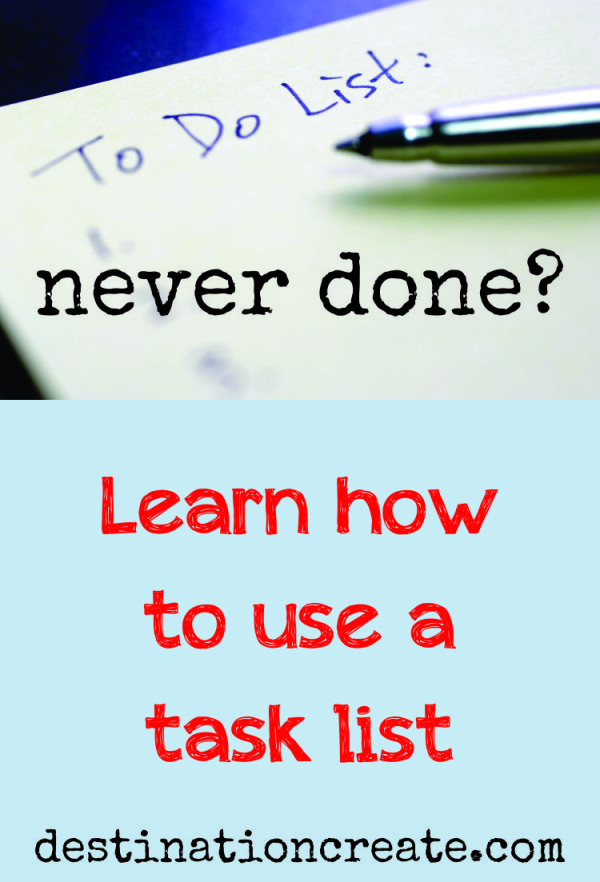 Three and a half years ago I still used a paper To-Do List and a paper Calendar- both in my Franklin Planner. Although I used my Palm Pilot for all of my shopping lists, memos, notes and contacts, I felt that it was much faster to manually write down tasks, errands and appointments. In some ways it is still faster to write things down than to input them into a mobile device BUT- then my Palm Pilot started to fail and I gradually became aware of Smart Phones– whatever they were. It began to dawn on me that I needed to keep up with the times. My organizing clients were starting to use smart phones and I needed to know how to use them so that I could teach clients how to use these new toys efficiently.
Making the transition from my little flip phone/Palm Pilot/Franklin Planner system to a Smart Phone was TRAUMATIC! My life was in that Palm Pilot/Franklin Planner combo and I wasn't sure smart phones could do everything I needed them to do. I researched for many weeks- iPhone or Android, big screen or small screen, front facing camera? I finally settled on a Droid and now cheerfully bicker with some of my daughters over which is better- Mac or Droid.
Enough history…now on to the To-Do List…