I was intrigued several years ago when I saw this book and my heart beat just a little faster. I just had to buy the book and excitedly I envisioned the crowns that would be crafted by my own hands- SOME DAY…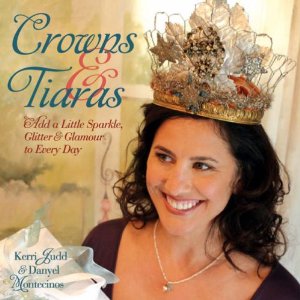 I know that we have all been excited about some new project before and we buy all the stuff and we might even start the anticipated project! But then life happens and more often that not, for me at least, the project gets set aside and then, soon forgotten, the project fades into the oblivion of good intentions and lands in some corner of the closet or basement.
Well, SOME DAY actually came for me. This gem of a book  has inspired me to craft not a few crowns for my loved ones to mark special occasions. I have also received several commissions from clients as well and I continue to enjoy the creative outlet that handcrafting these crowns has given me.
Here's a photo of the very first crown that I made for my grand daughter's baptism. She happens to love candy; thus the "sweets" theme.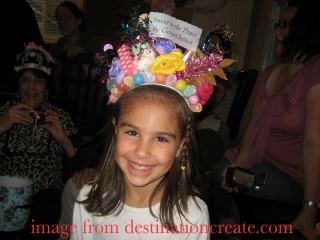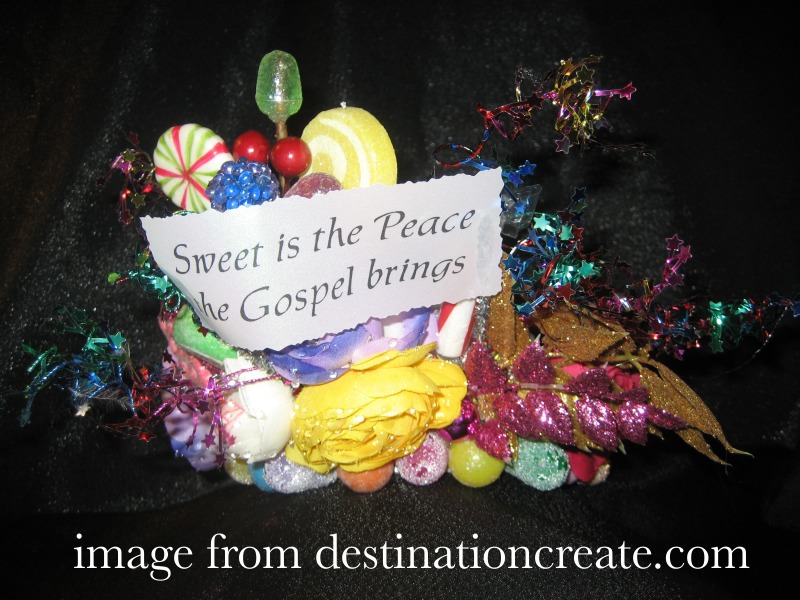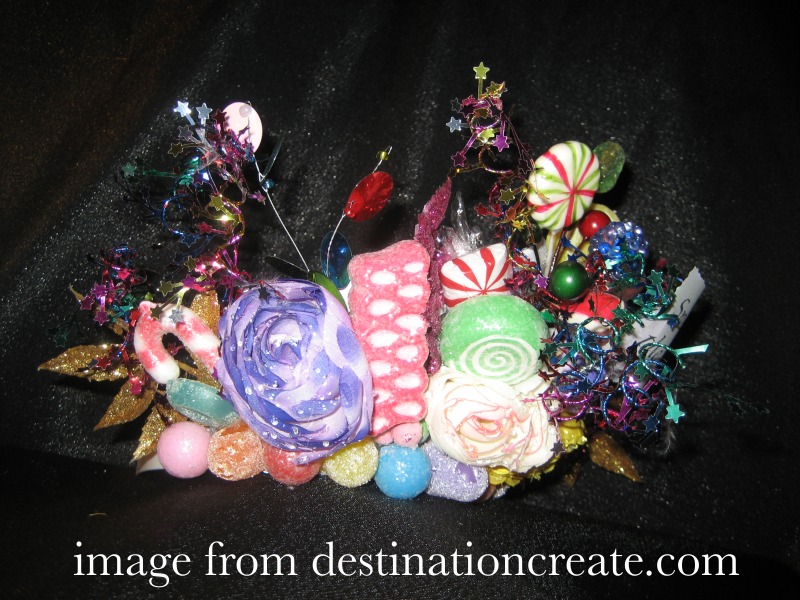 One of my favorite recent creations is a stiffened lace baby crown- so fun to create and so delightful on my new little niece's head!
Even my "big girl" niece had to try it on!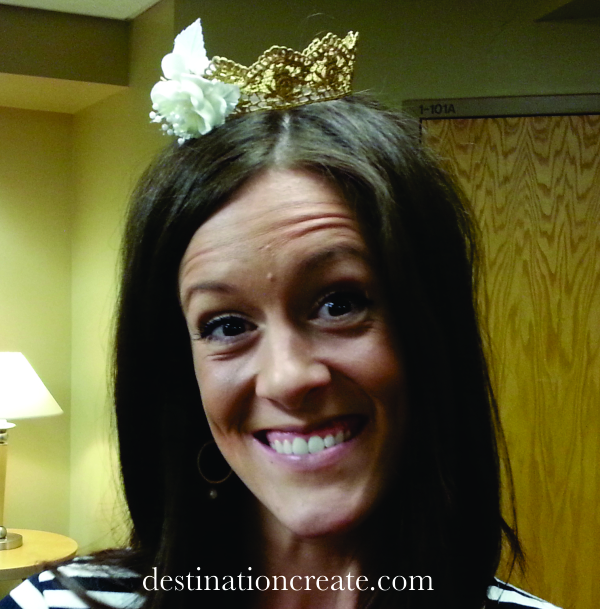 Another favorite is this CTiaRa I created for another grand daughter's recent baptism.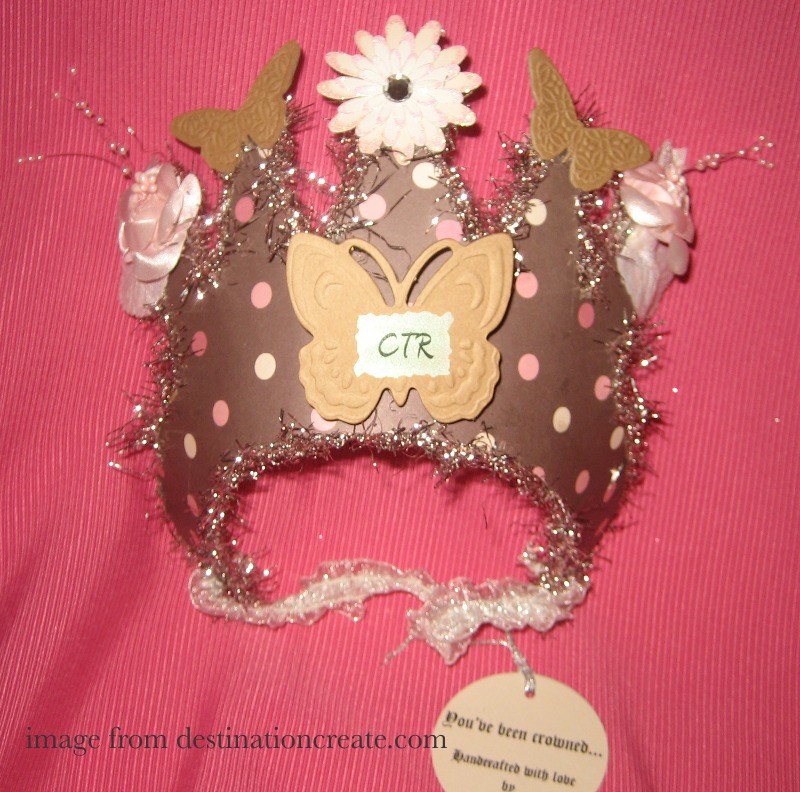 Here are some photos of a few other crowns that I have created.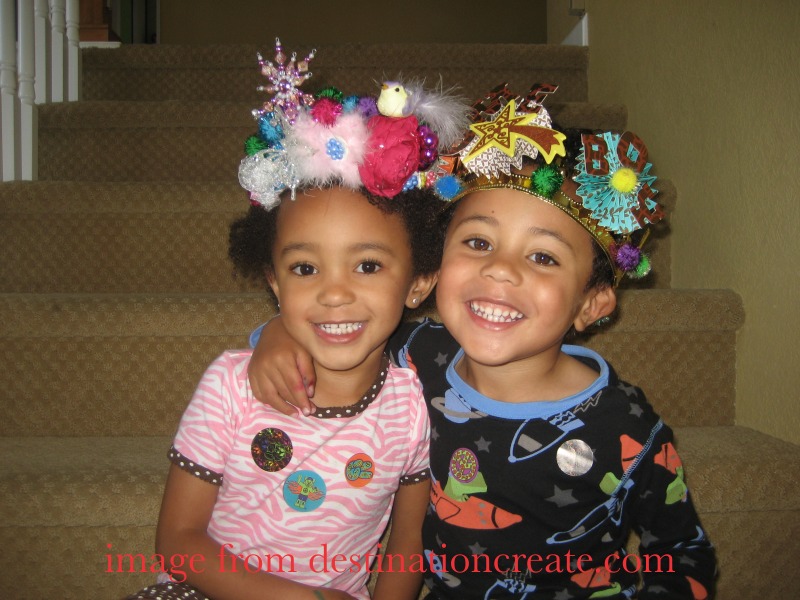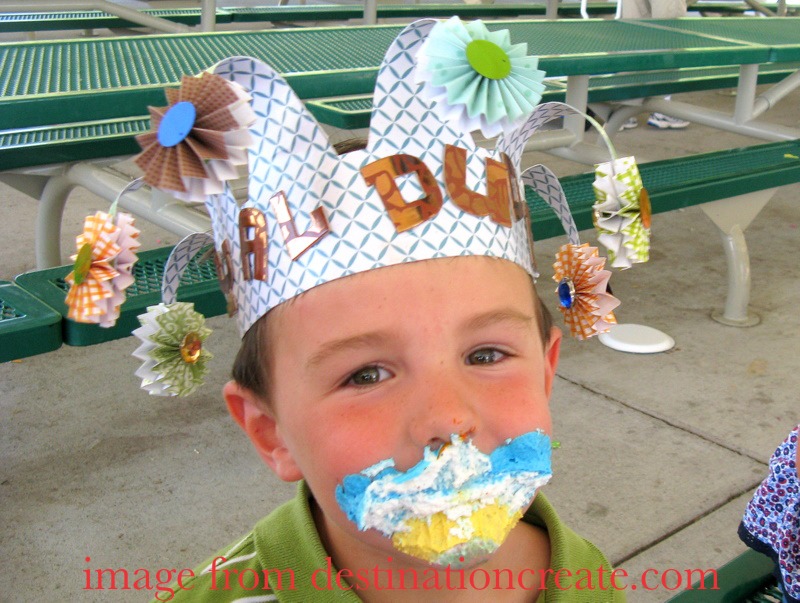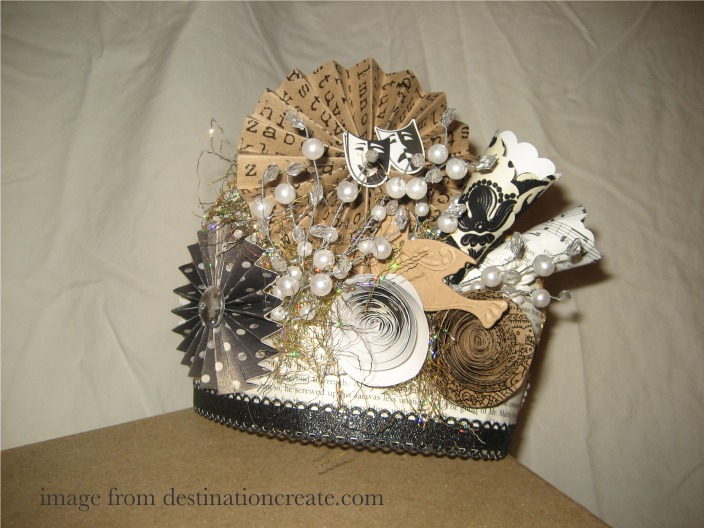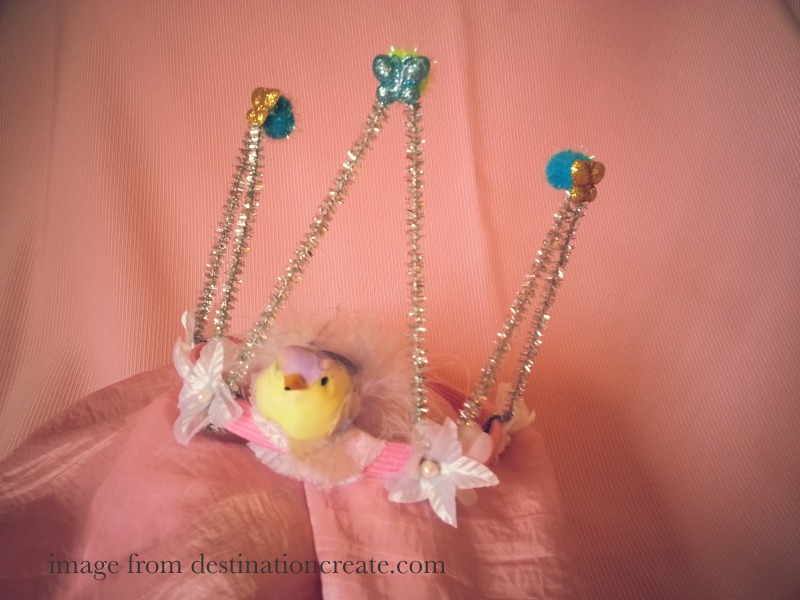 You can view other crowns that I have dreamed up on my Facebook page.
If you would like to commission a custom crown to honor someone on a special occasion please contact me at:
cherice@destinationcreate.com or 303-902-9917
In closing, let us all remember to wear our invisible crowns, for in the words of William Wordsworth… "trailing clouds of glory, do we come From God, who is our home:
Heaven lies about us in our infancy."