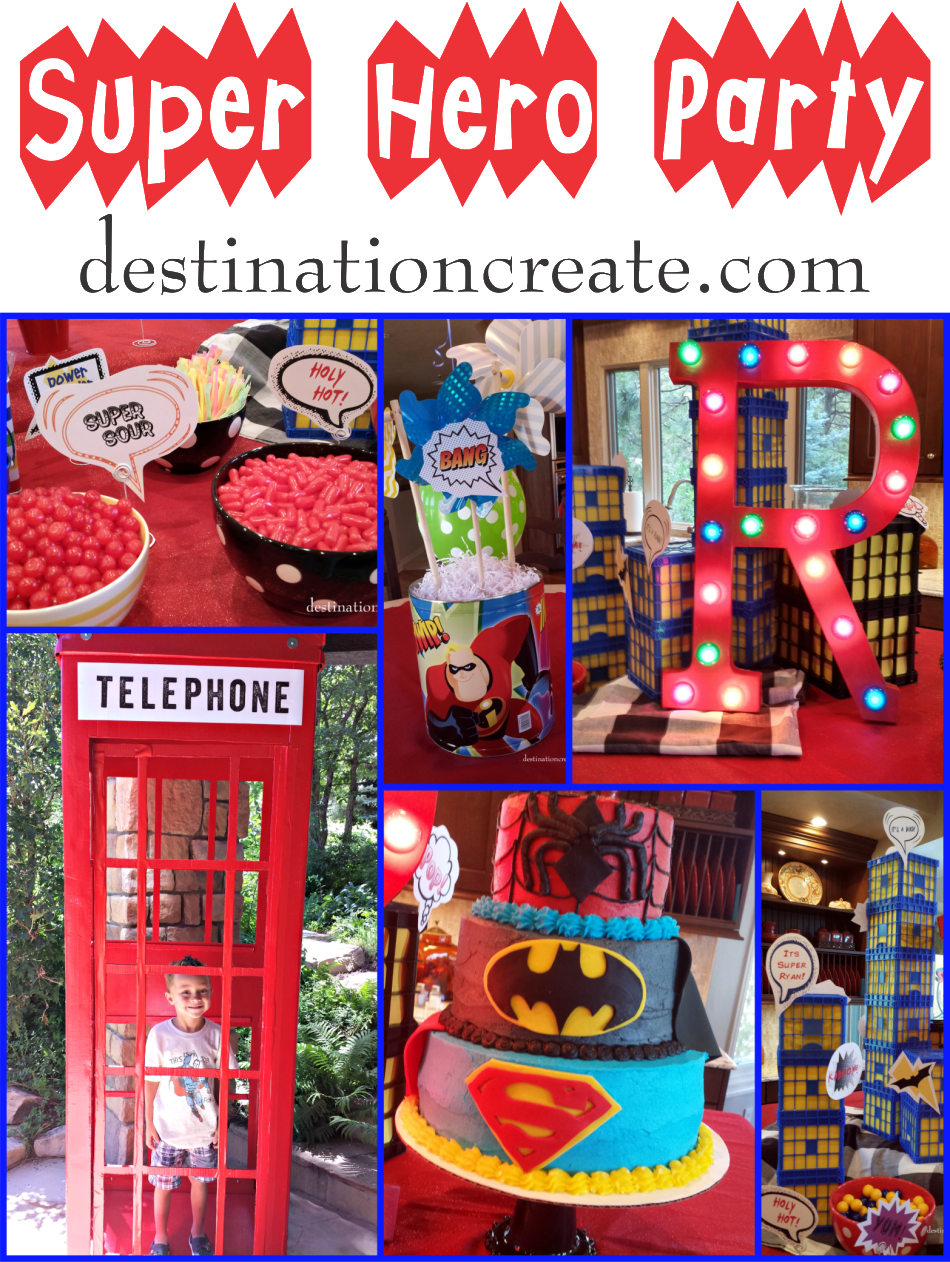 Little one year old Ryan needed to be revived a couple of times earlier this year… For his first birthday a Super Hero Party was a must for this little miracle baby with his Super Survival Powers.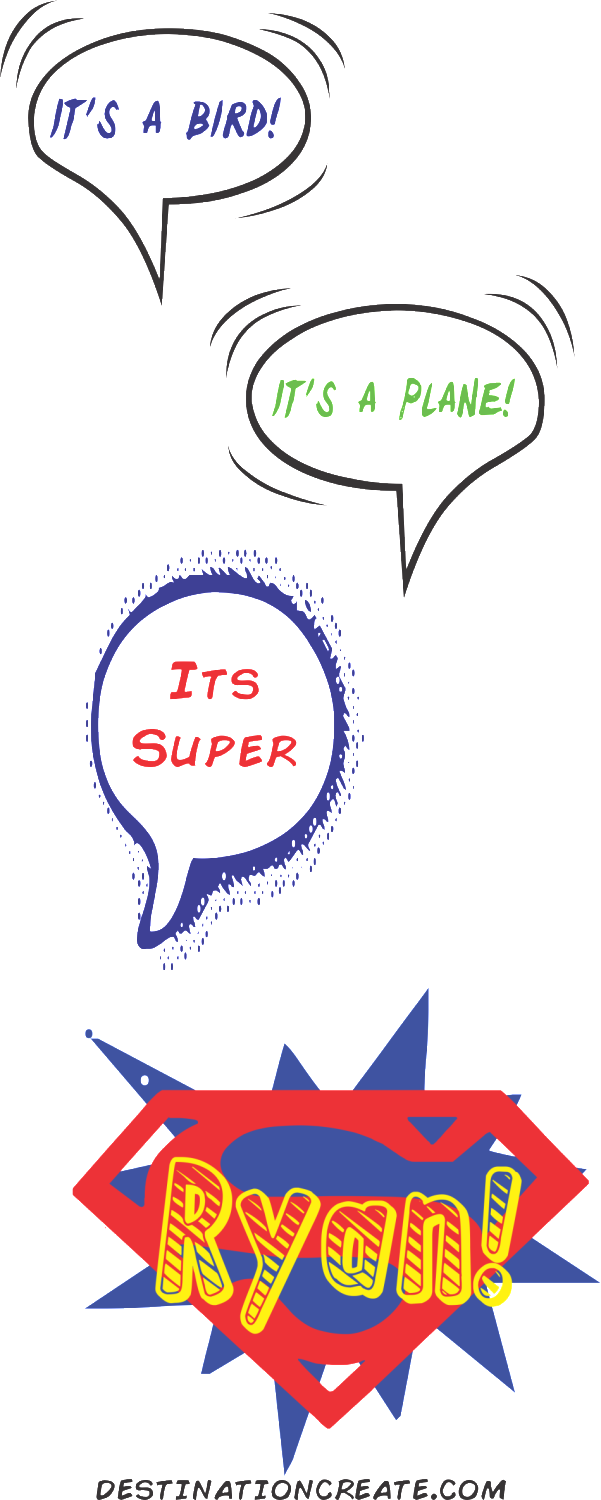 Every Super Hero needs a place to make a quick change into his or her cape and mask right? A British style telephone booth is the perfect place to change into your favorite Super Hero! Can you tell it's a refrigerator box? Sweetheart, that's my husband of 37 years, went a bit overboard with the authenticity of this fabulous prop. I just wanted something simple, this is what I got 30 some hours later.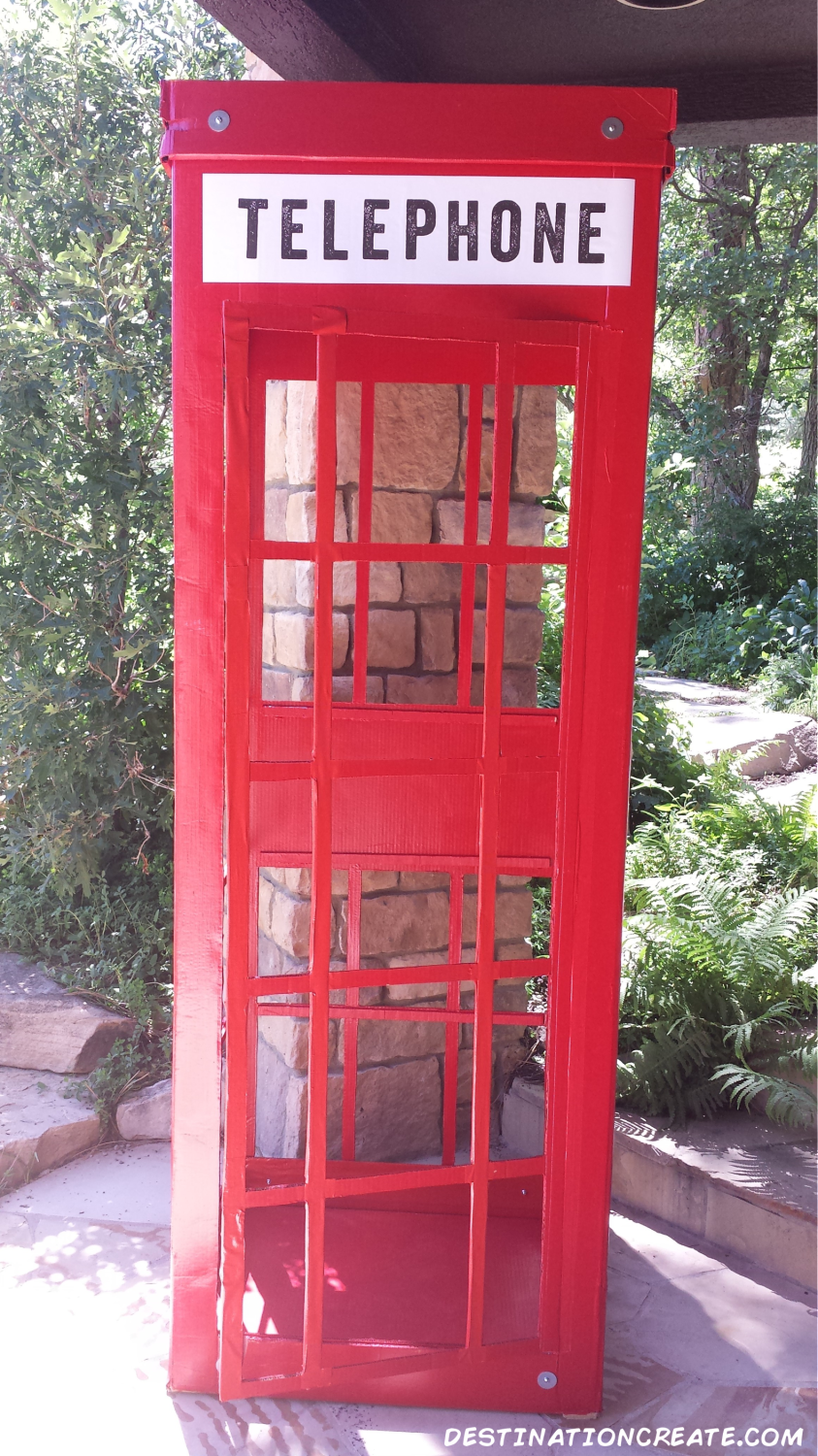 A grand entrance is always a must!


The giant pinwheels are from
Hobby Lobby
(A Spring item) I just stuck on custom word balloons that I designed and printed on matte photo paper.
One of my favorite creations for this Super Hero Party is this giant marquee letter "R" for sweet little Ryan. Just cut the top off of a giant paper mache letter, poke holes and stick the light bulb through.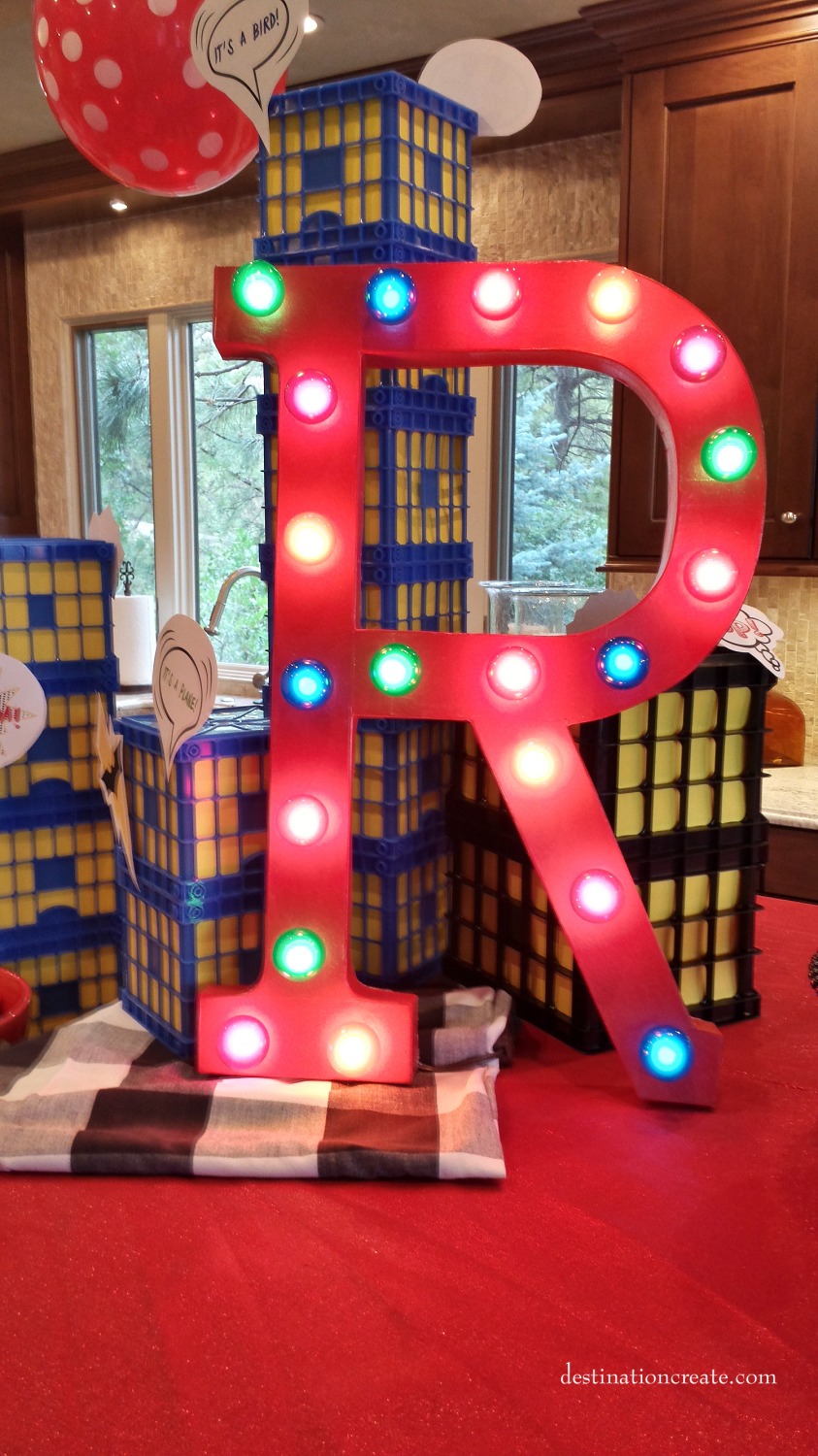 JoAnn Fabric and Craft Stores
has more sizes of paper mache letters than Hobby Lobby. The colored light string is from

Hobby Lobby

.
Super Heros are usually swinging from, jumping from, flying around and fighting on top of skyscrapers, so skyscrapers were my main decor element. I saw these skyscrapers on

Hostess with the Mostess

but could I find mini plastic milk crates any where- of course not! I new these would be simple and less time consuming than cardboard boxes covered with paper and sticky note for windows. After several hours of searching online and in stores to no avail, I lucked out and found the mother lode of DISCONTINUED mini milk crates at several

Office Depot

stores- Hallelujiah!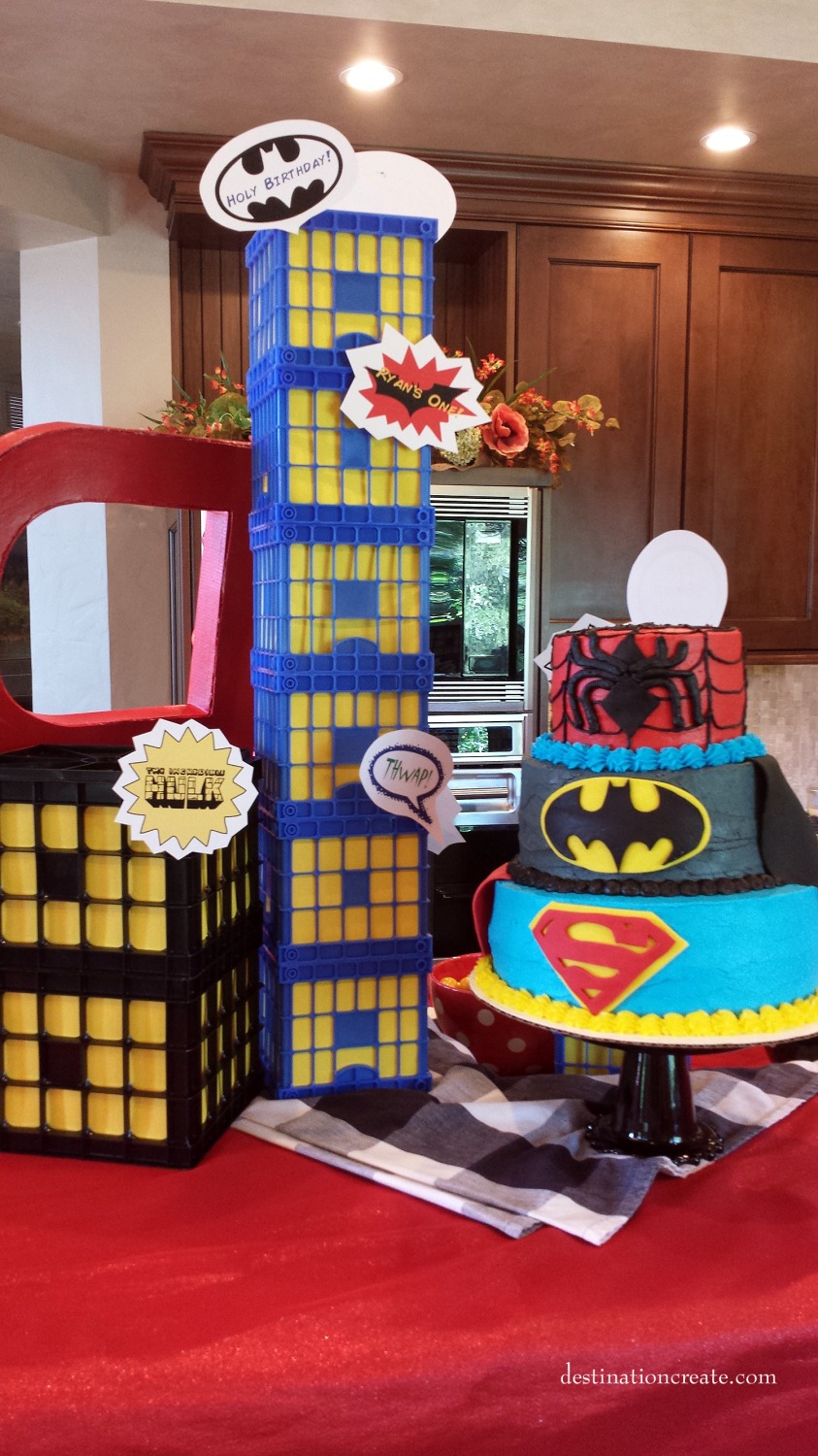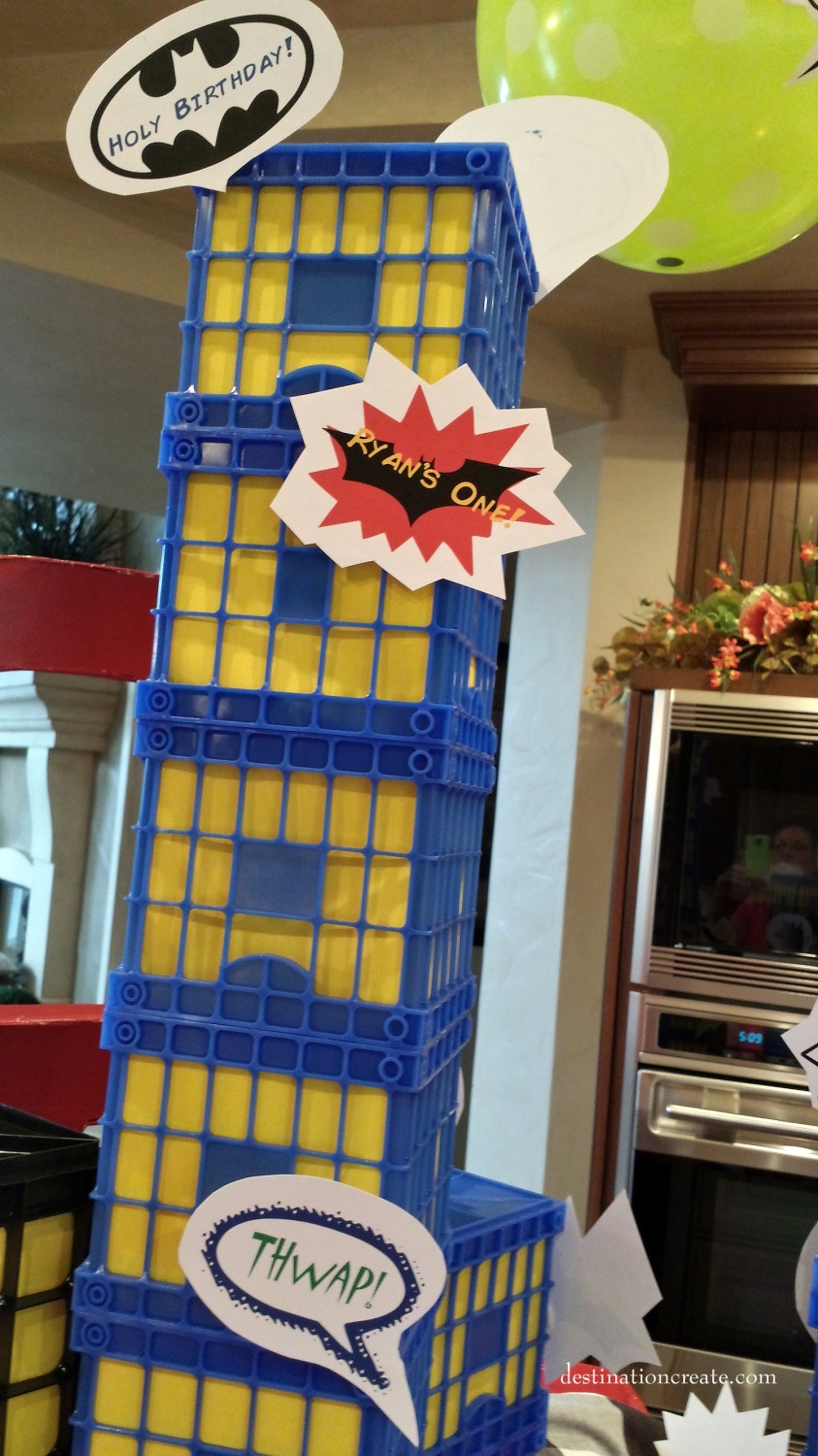 The cake was baked and decorated by my daughter's Mother-in-Law, Lisa. She is incredible! Check out her website

Here

. How cute is this?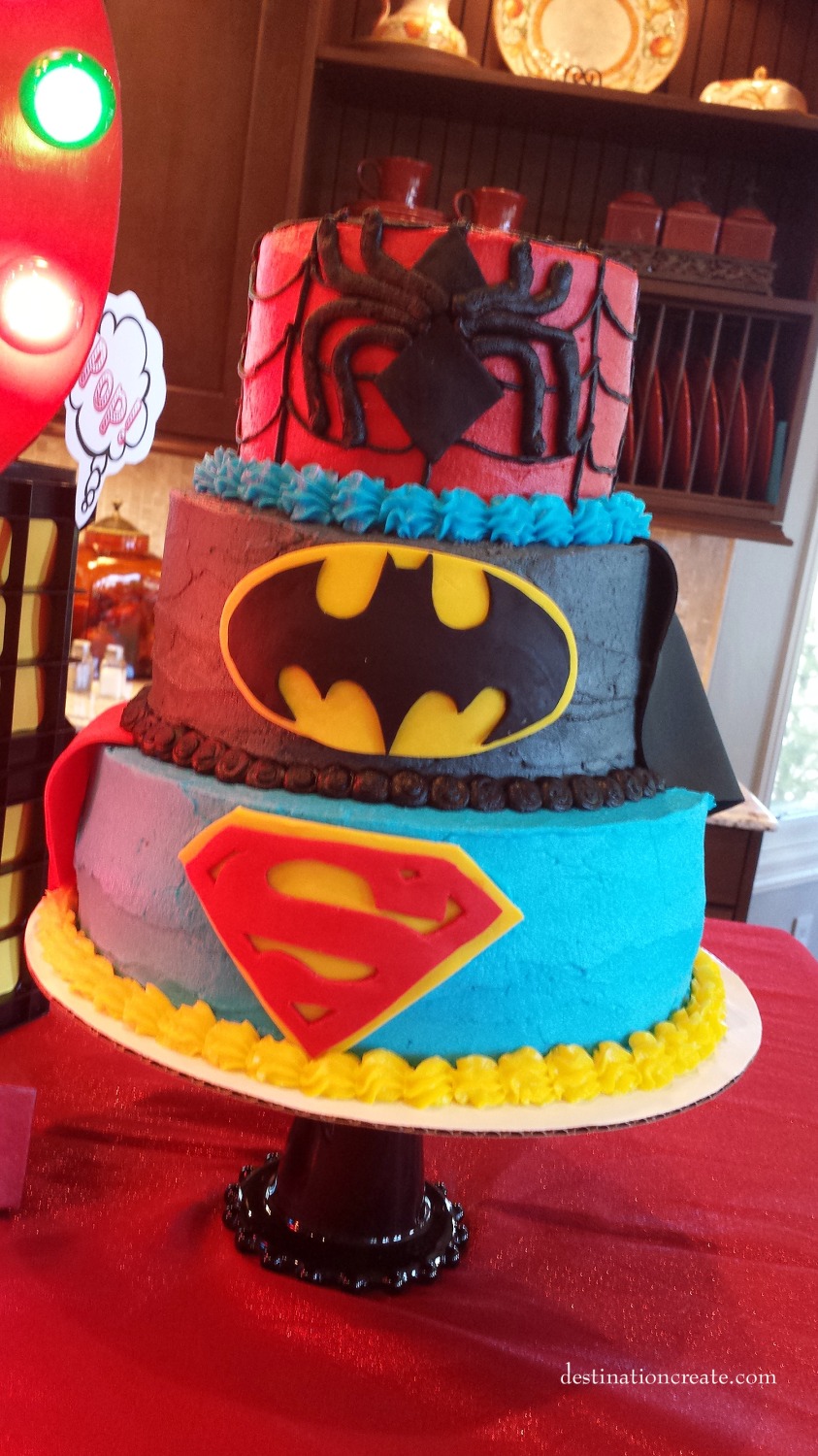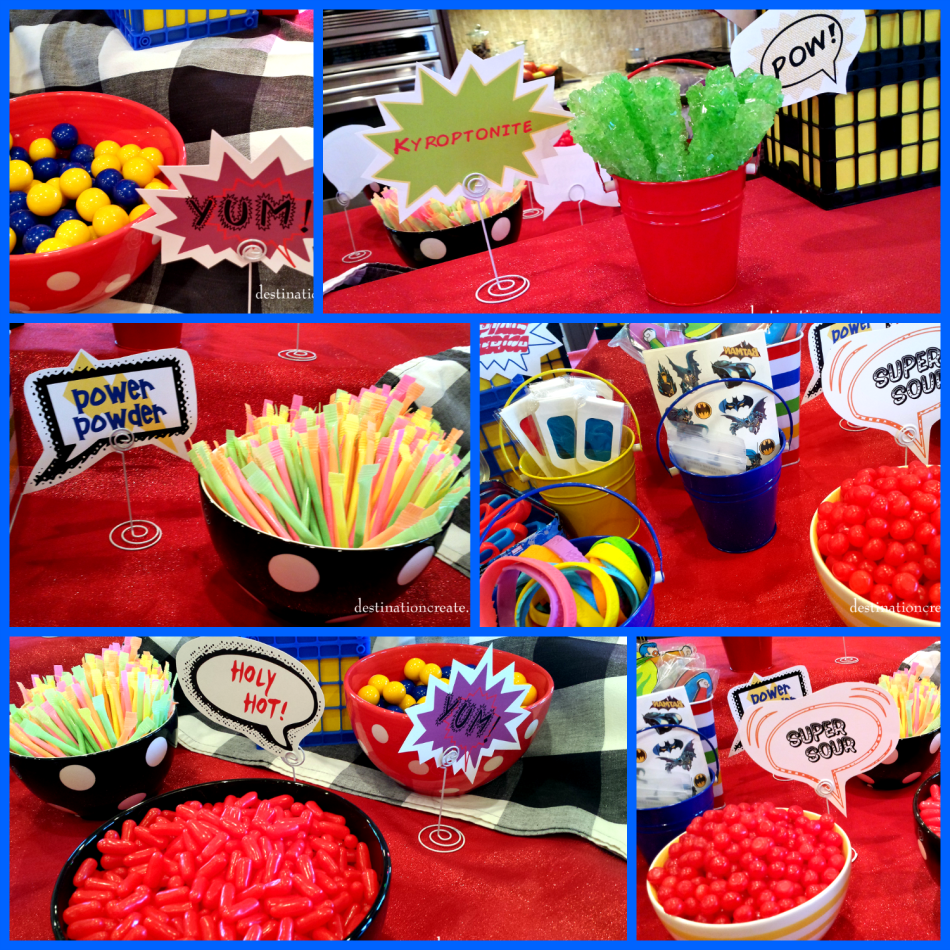 Paper mache letters are one of my "Go To" decor elements- so easy to personalize, this time with free comic book pages.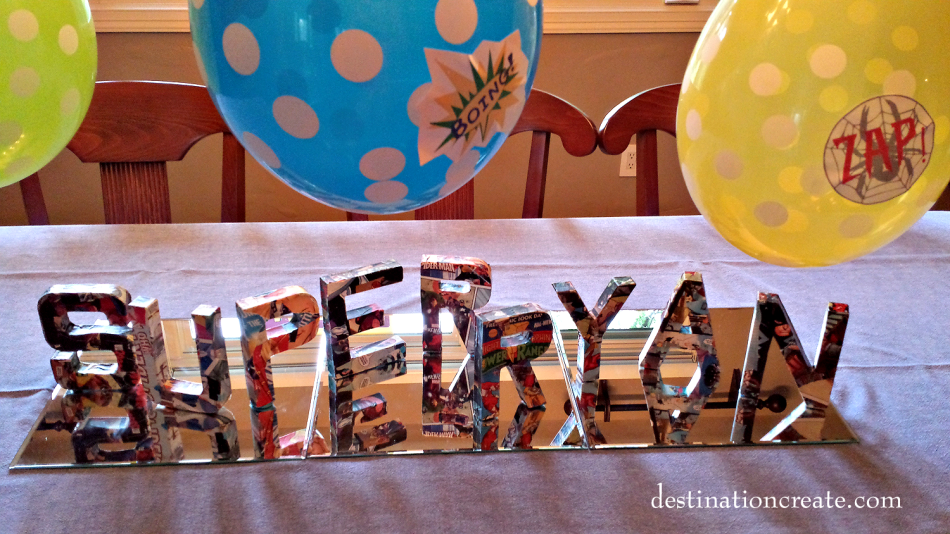 Don't forget to look up! Balloons are cheap. I hung them upside down with a penny inside and added custom word balloon stickers.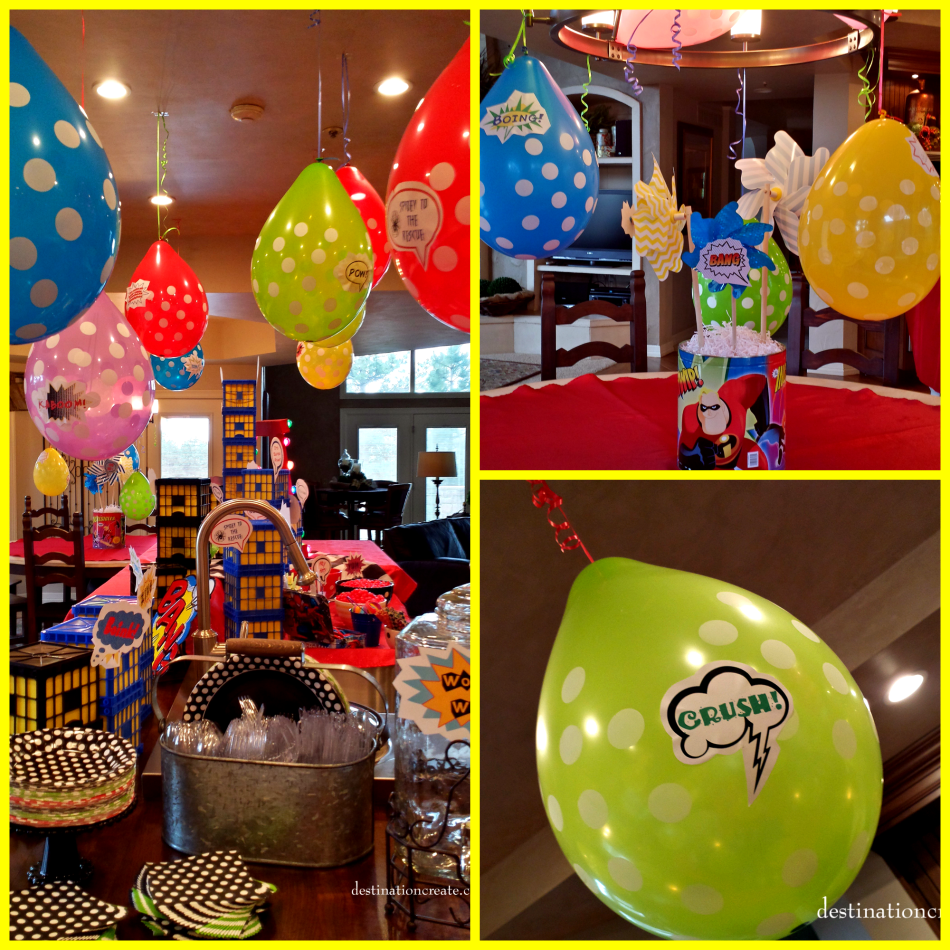 Another one of my "Go To " party planning supplies is full sheet labels. I printed my custom designed word balloon stickers on

full sheet labels

& then cut them out.

The final touch… comic book posters on the windows. These re-positional posters are from

Hobby Lobby

along with an entire collection of comic and super hero metal signs, wood signs etc.
I had a blast styling this party decor! I hope you have enjoyed browsing through the results. I would love to see your Super Hero party ideas. Please share your links with me.
You can download the word balloons here:
Written by Cherice Steinhour
This little +1 button tells Google you liked what you've read. Thank you!