Caramel Apples taste great any time of year, but they wouldn't be such a special treat if I made them year round. October is the one month I indulge in homemade caramel apples and so they are a much anticipated confection!
The ladies in my book club have informed me that they look forward to my caramel apples for 364 days until the next time I host in October. I tried a new topping this year- bacon and peanuts. Tastes pretty yummy! High quality, thick, crisply cooked bacon is a must. I used apple wood smoked bacon.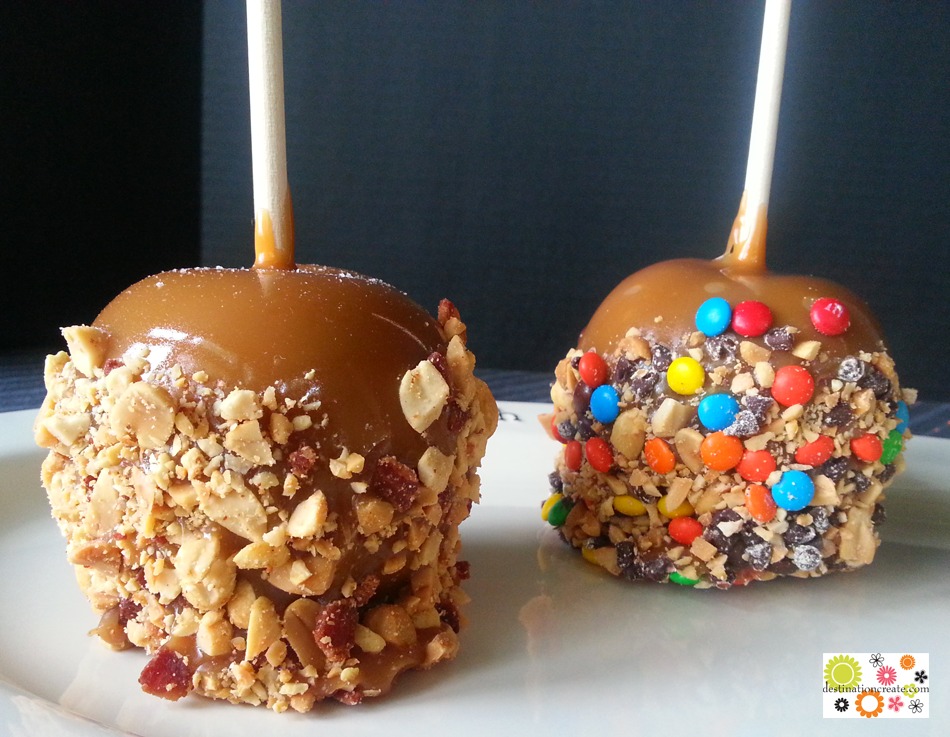 I will share my recipe with the warning that this takes practice and skills to perfect!
Caramel Apples (makes 6-9 large apples)
Melt & blend in heavy bottom pan on stove top:
1 cup butter
2 1/2 cups brown sugar
1 cup light Karo syrup
1 can sweetened condensed milk
dash salt
Cook to hard ball stage while stirring constantly.
Remove from heat and stir in 1 tsp vanilla.
Dip cold Granny Smith Apples on sticks. Dip in nuts, mini M&M's, Reeses pieces etc.
Place on parchment paper lined cookie sheet to cool. Store in fridge.
Notes:
I let the caramel sit a bit before dipping so it's just a bit thicker.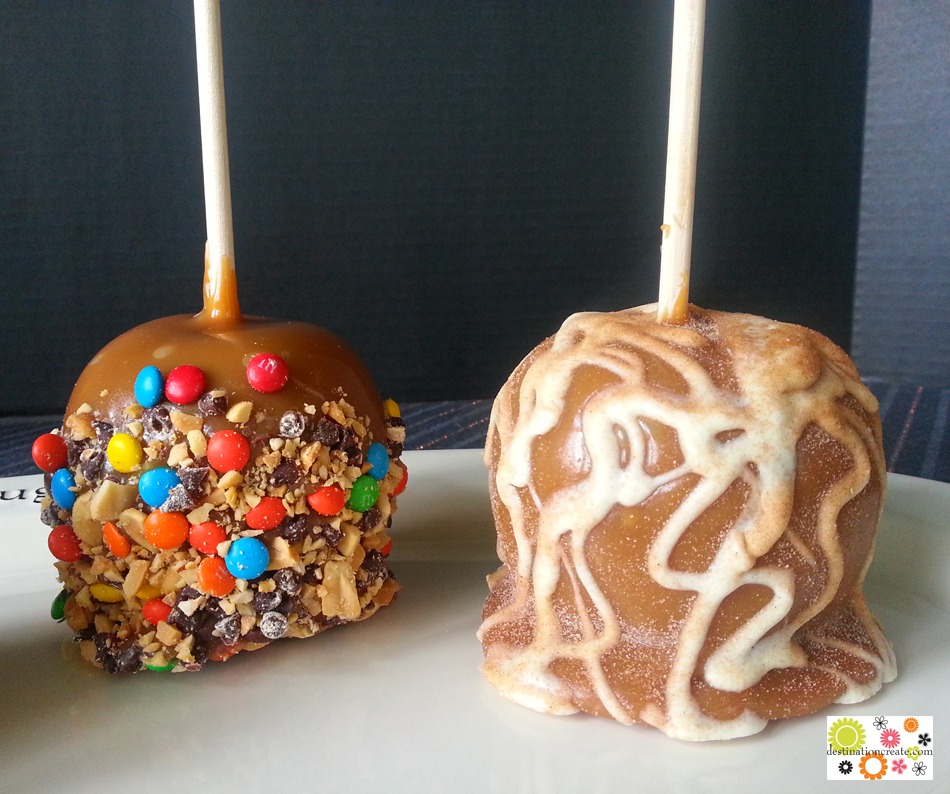 Can't wait for next October!