I'm excited to help you re-think the way you organize your day.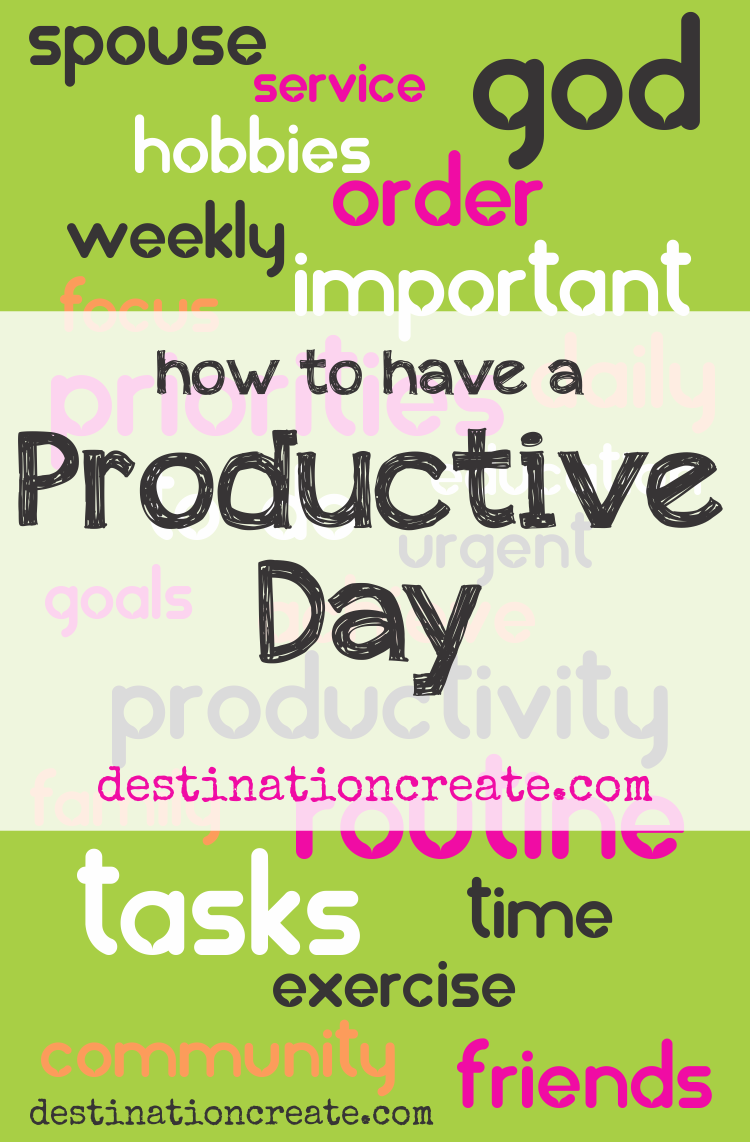 I have a confession to make and it's a tad embarrassing. My priorities have been a little out of whack lately. I need to go back and read my own post about my One Little Word for the year and get back on track. In case you missed that post, I think it was a pretty good read, so go back a sentence and click through OK? Then come back to this post because I have something important to say.
When I was a blushing new bride forty years ago, I became aware of a concept that Daryl Hoole taught in her book "The Art of Homemaking". Now there's a blast from the past… published in 1962! This approach illustrates how to prioritize a day. It's a very simple model that has resonated with me these many years. Granted this notion was originally geared toward stay-at-home moms, but the principles are sound and can be applied to those who work in the home, out of the home or even on the job.
Got Clutter?
It's hard to be productive if you're tripping over clutter all day!
[thrive_2step id='4723′]

CLICK HERE

[/thrive_2step]
for instant access to my
10 Favorite Clutter Busting Tips.
Here's the gist of the concept. Think of your day as though you are constructing a building. First, you will need a cornerstone to provide a firm, square starting point that the rest of your day will be built upon. Next, you will need a strong foundation that gives your day stability and support throughout your day. Last comes the structure that enlarges, enhances and beautifies your day.

Are you ready to learn how to schedule your priorities?
Just CLICK the Next Page arrow below!