Hooray, Hooray a party I say…
For Braeden & Barrett a Grand, Great BIG day!
When I got the call to plan a first birthday party for these darling twin boys I was thrilled! I had designed and coordinated their Mama's wedding you see. After exploring many options for a theme I finally settled on a

Dr Seuss Party

. Thing One & Thing Two from The Cat in the Hat was the perfect theme.
This was a very fun invitation to design. Here's the front… Look at those cute boys!

Here's the back.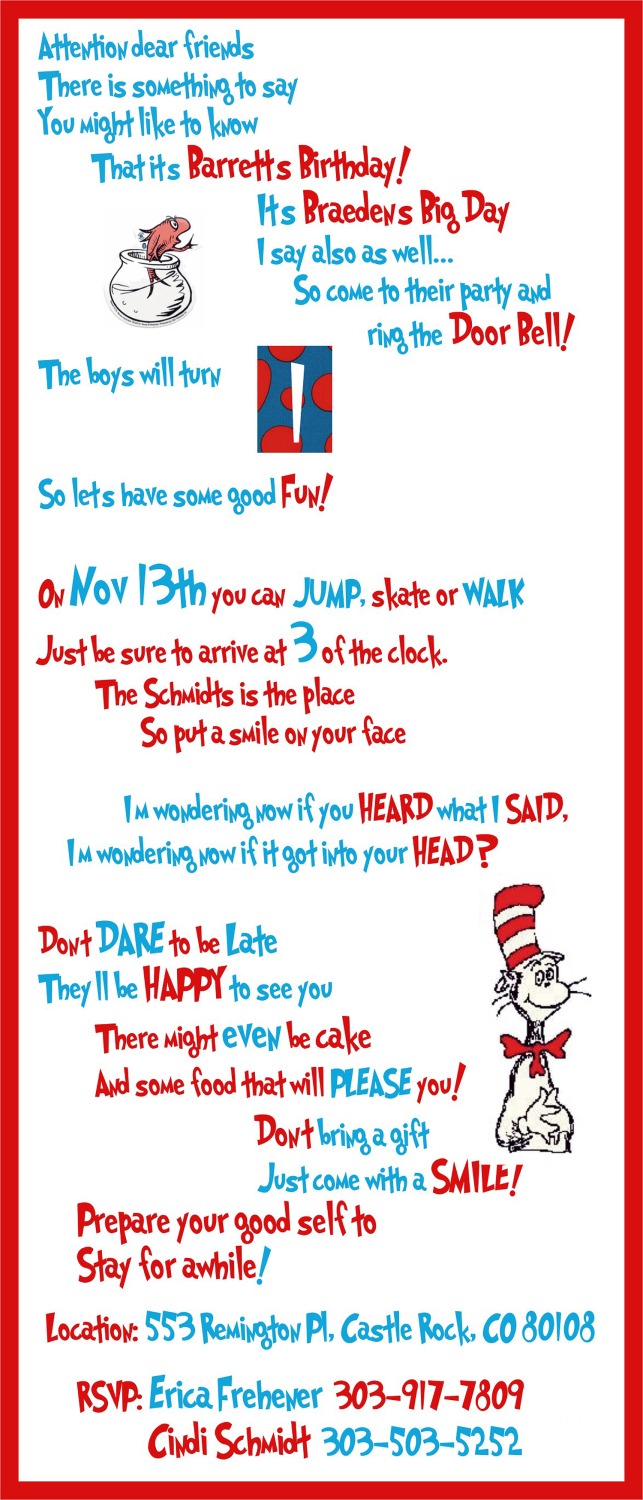 My best inspiration comes when I'm shopping. I hit the mother lode at my favorite craft store Hobby Lobby

.

The store was full of Christmas decorations when I was planning and designing this party. The first thing that caught my eye were these funky, whimsical and colorful Christmas trees. They looked like Dr Seuss trees and my brain just took off from there.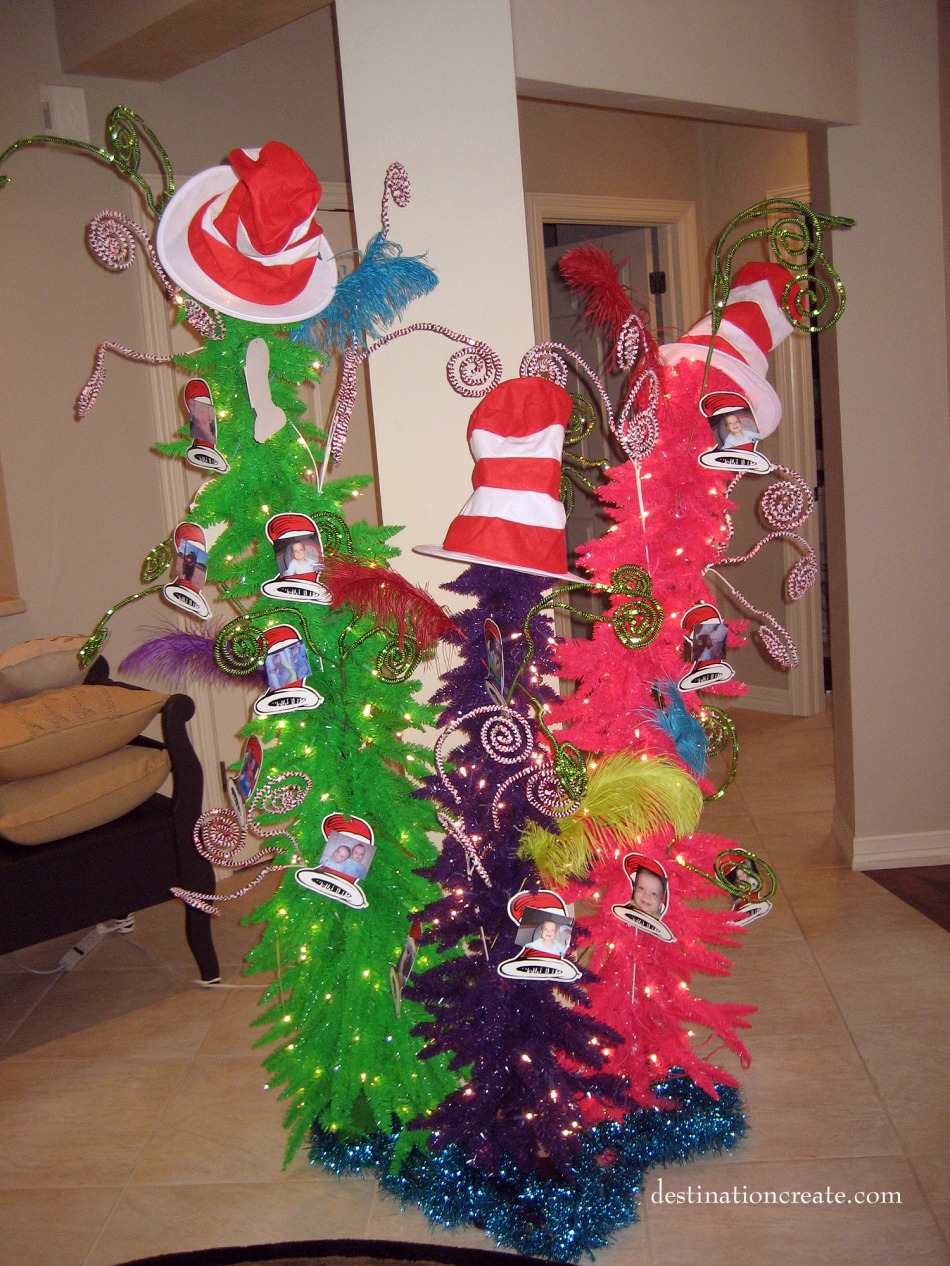 US Toys

is one of my "go to" sources. That's where I found some great Dr Seuss cutouts, including a life-size Cat in the Hat figure that decorated the front door for this Dr Seuss party.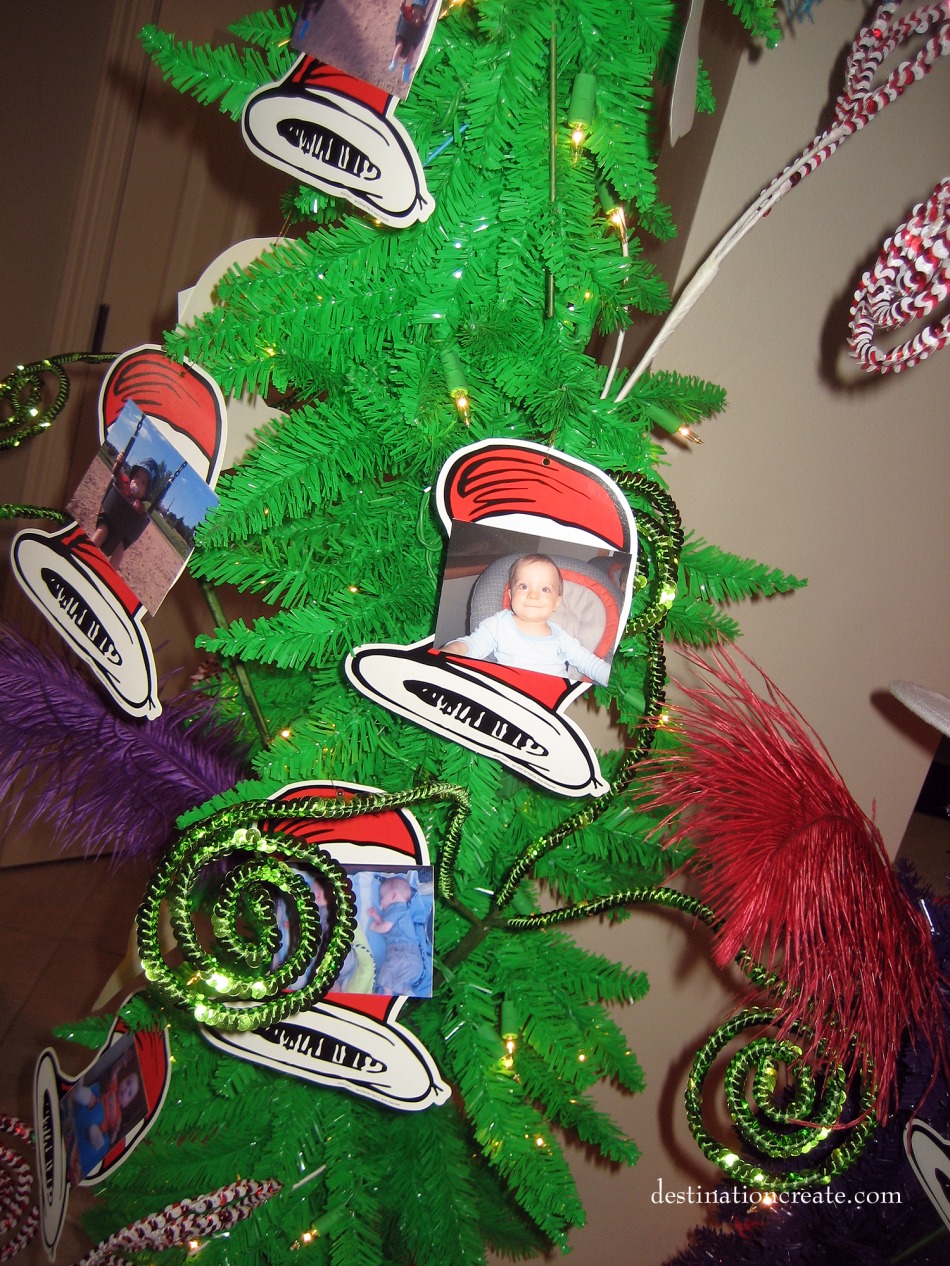 I don't shop at

Party City

very often, but they had these great Cat in the Hat top-hats that top the Christmas trees.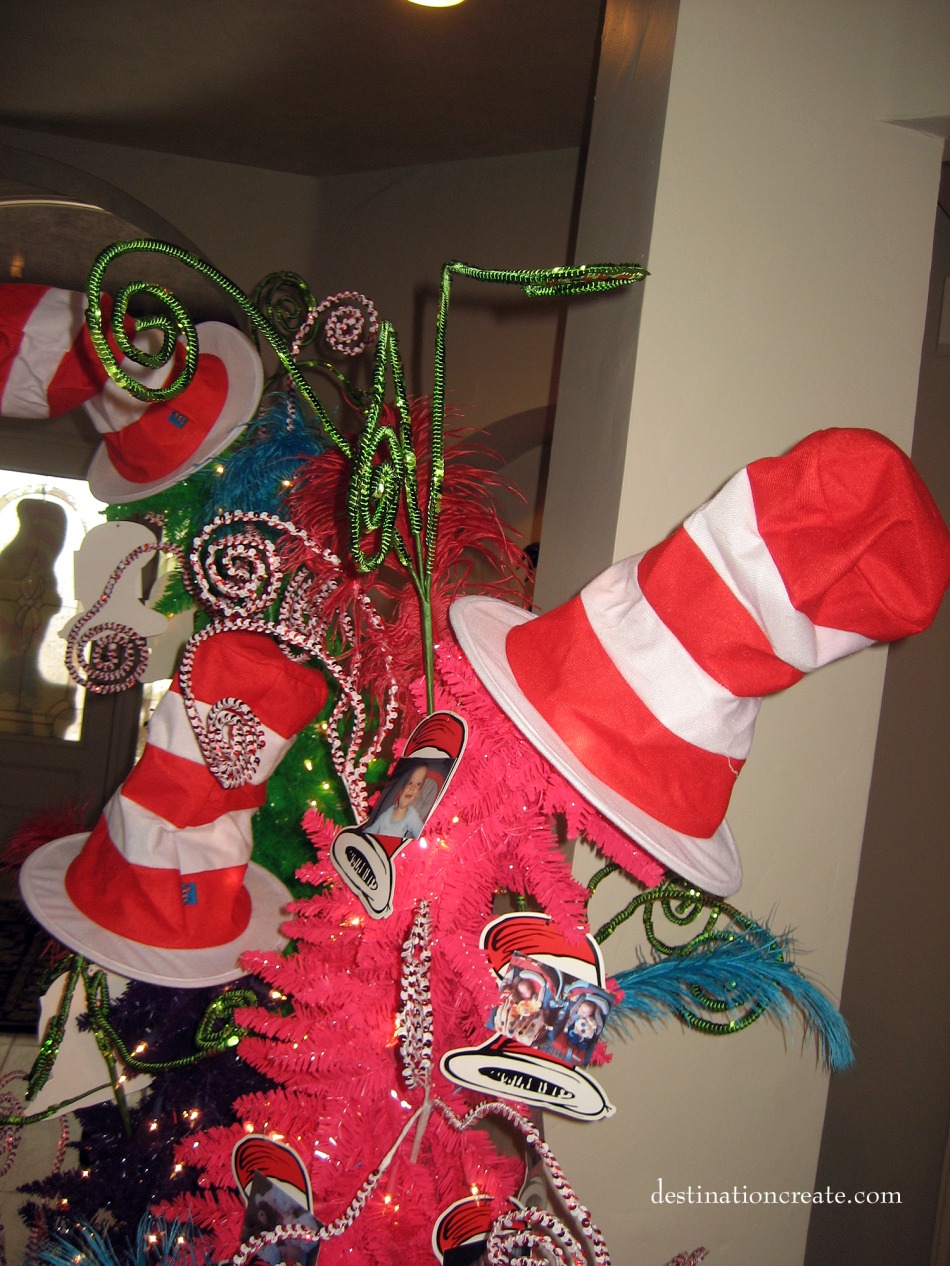 A trip to the local thrift store usually gets my creative juice going. Ahh… the thrill of the hunt! I searched for and found Dr Seuss books that I could tear up and cover glass vases with. I needed another shape so I covered styrofoam cubes with torn out pages too for "building" blocks.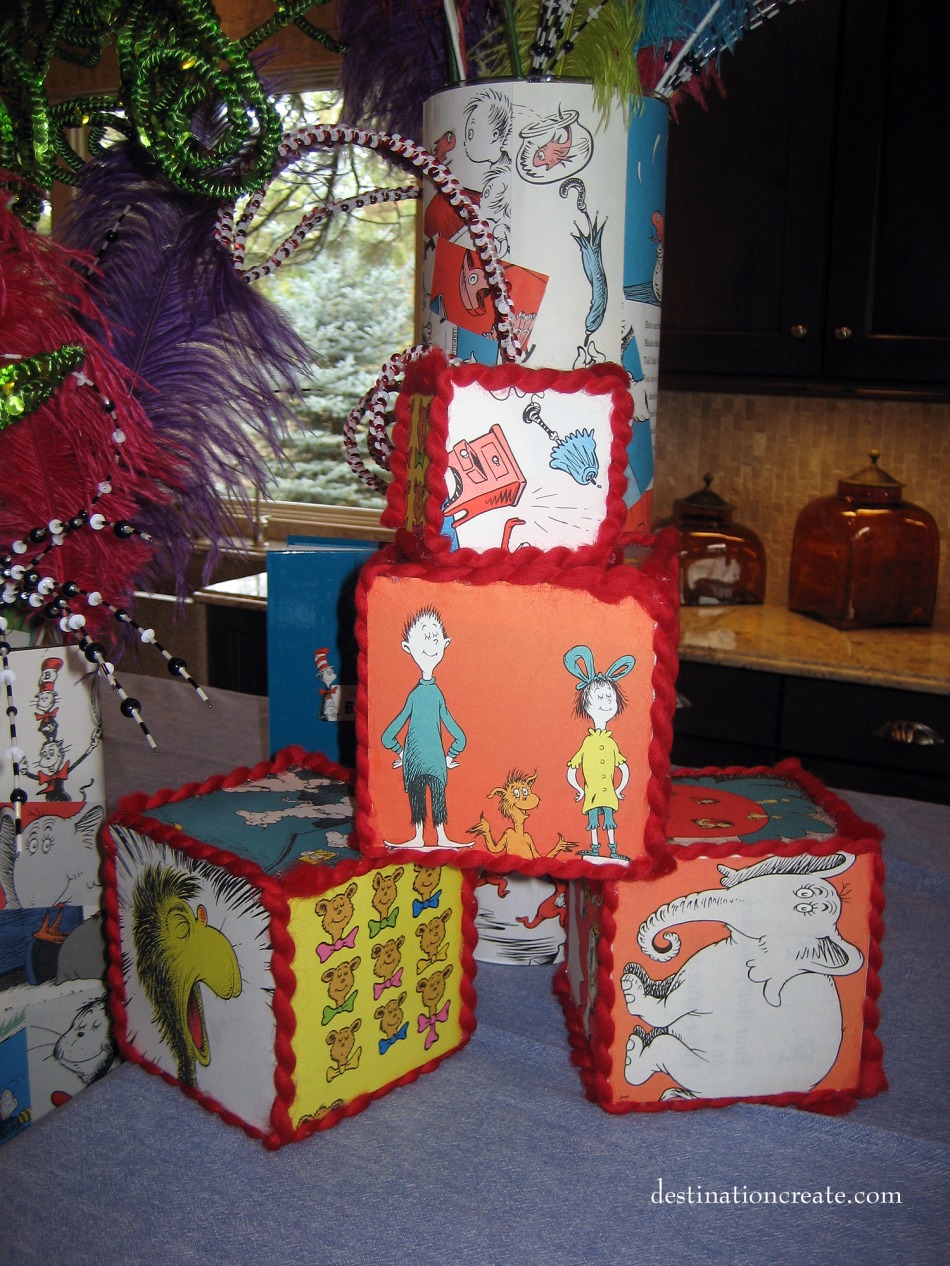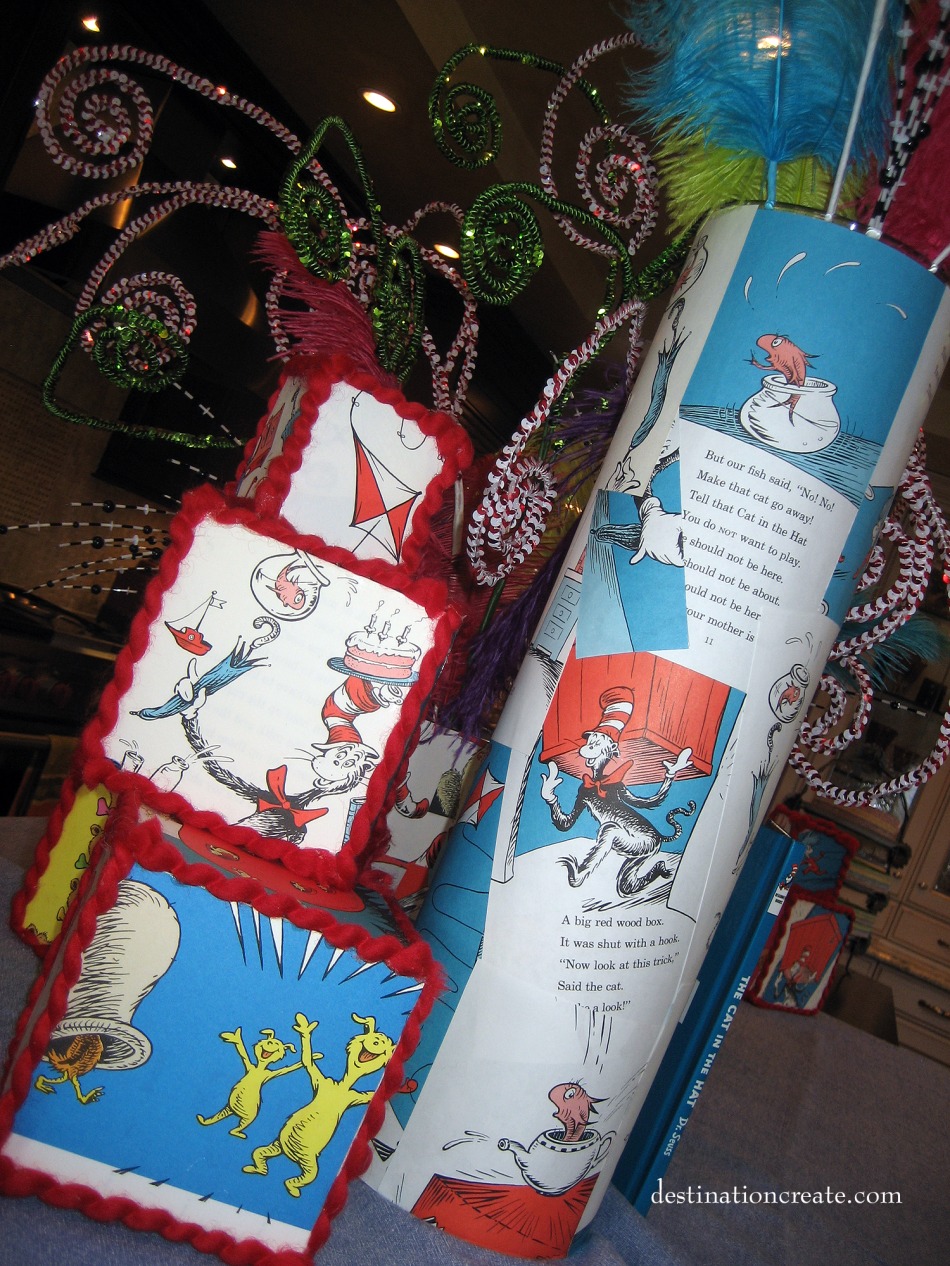 I found these crazy, boingy Christmas stems at
Hobby Lobby
in the floral department. The red and white sequined striped ones were perfect… don't they just look like the Cat in the Hat? I added the green boingy stems and bright-colored feathers and I had inexpensive centerpieces. Oh, and what would I do without feather boas! See how they "anchor" the centerpiece?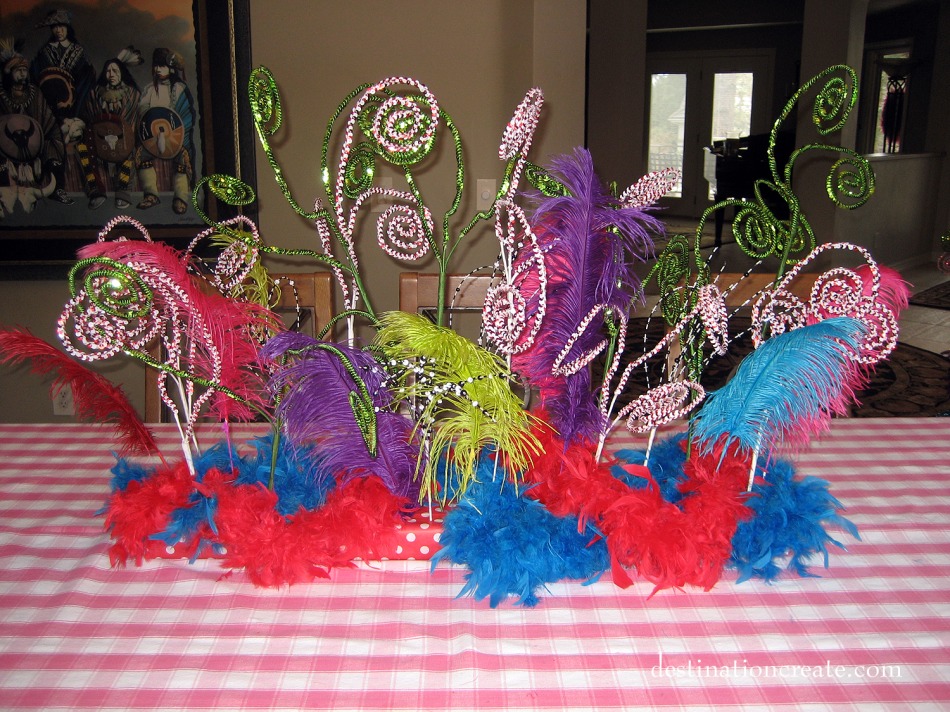 One of my favorite decorating elements is feather boas. I use them all the time! White ones for winter snow effect, red ones for Valentines Day. They just finish off a vignette

.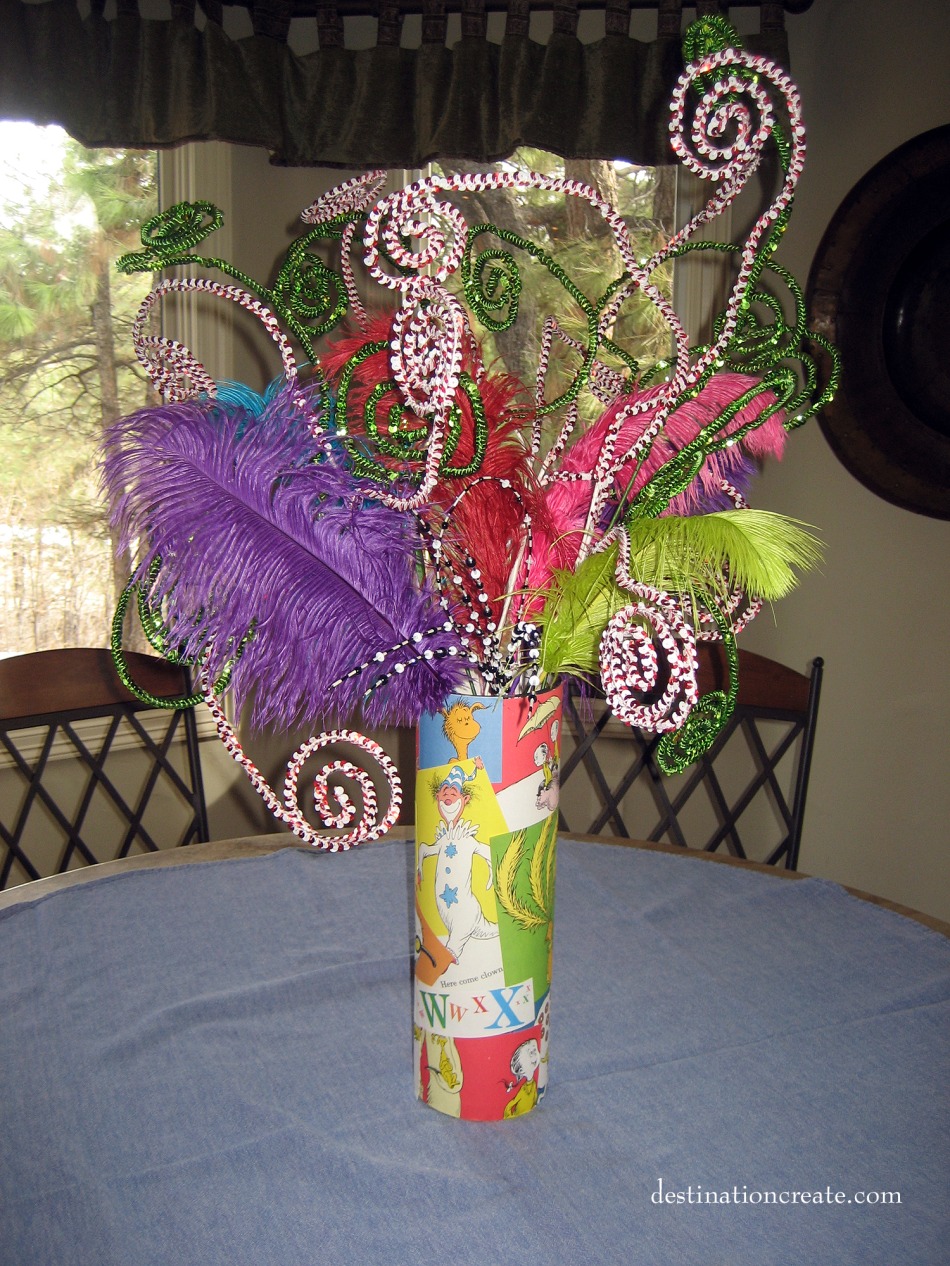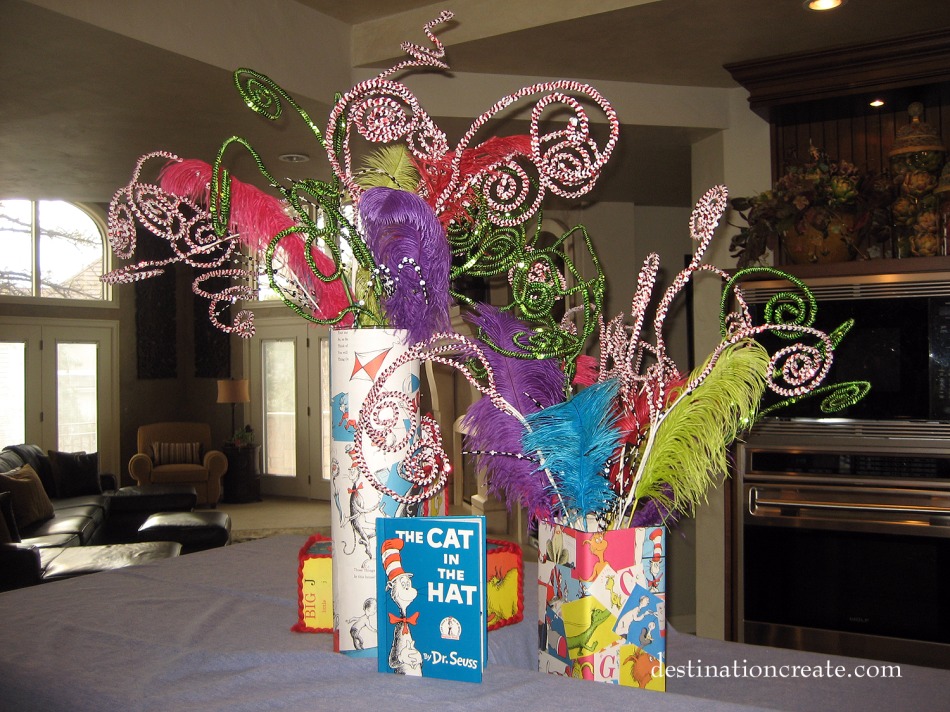 I would love for you to share your links with me through the Comment section of any Dr Seuss projects or parties that you have created.
Written by Cherice Steinhour
This little +1 button tells Google you liked what you've read. Thank you!