In my humble opinion the only party favor worth giving out at a wedding or most parties is a treat that guests want to eat!
I recently planned and styled a college graduation where we had three, yes, three party favor tables. We had a cookie table, a nut table and the ever popular candy table.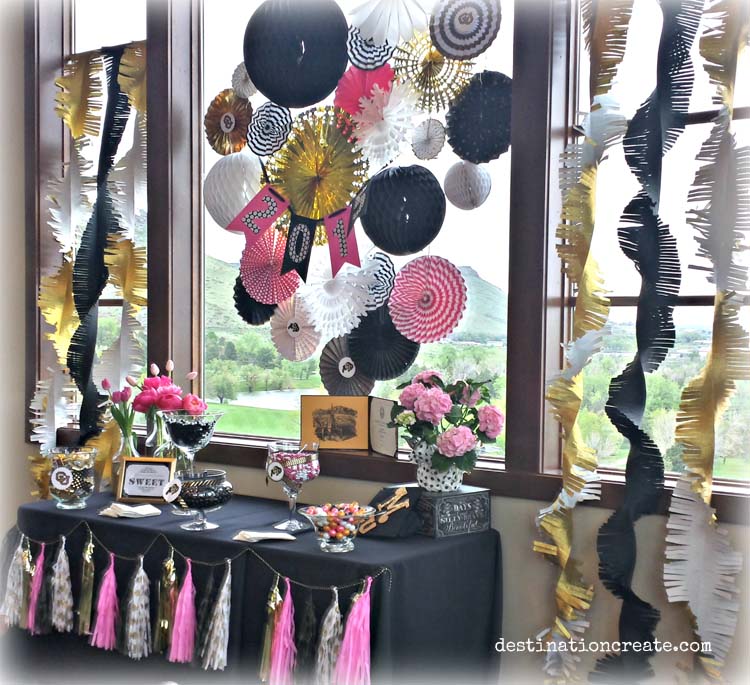 The guests went crazy for all the treats! There's nothing like bags filled with goodies to make adults feel young and spoiled. You're going to see some really fun decor in the photos below… I'll tell you about how I made it all in future posts, but for now I just want to show you the candy and nut tables… Yummm!

The gold glitter frames are simply dollar store gold frames that I sprayed with Gold Krylon Glitter Blast.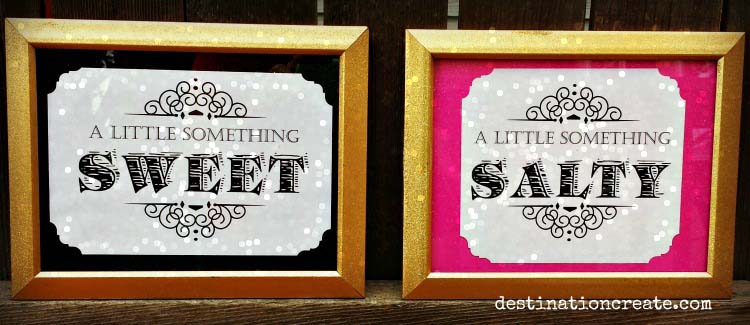 [thrive_leads id='5395′]
Everybody needs a "Little Something Sweet" in their life. The sign I designed says so! Marissa graduated from the University of Colorado so this college graduation party was all about black and gold with a little pink thrown in for a girly vibe. I always try to match the candy colors to the decor so the candies for this event included Good 'N Plenty, black jelly beans, gold foil wrapped Hershey's Nuggets, gold, pink, black and pink gumballs and black and white Sixlets.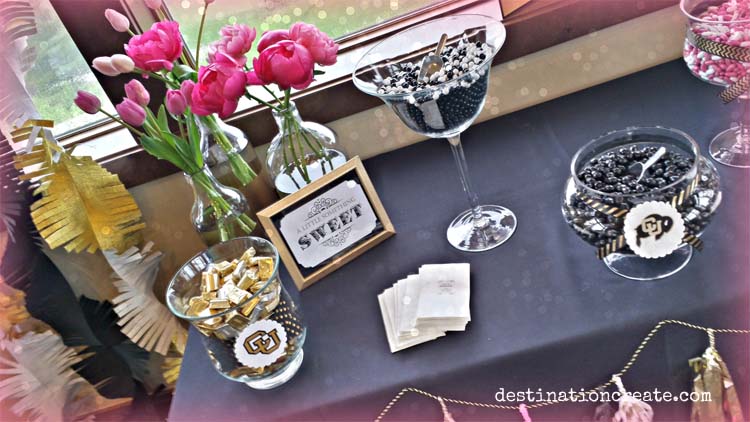 With all that sugar we had to have "A Little Something Salty" too. Head to Costco or Sams Club to put together a scrumptious nut bar.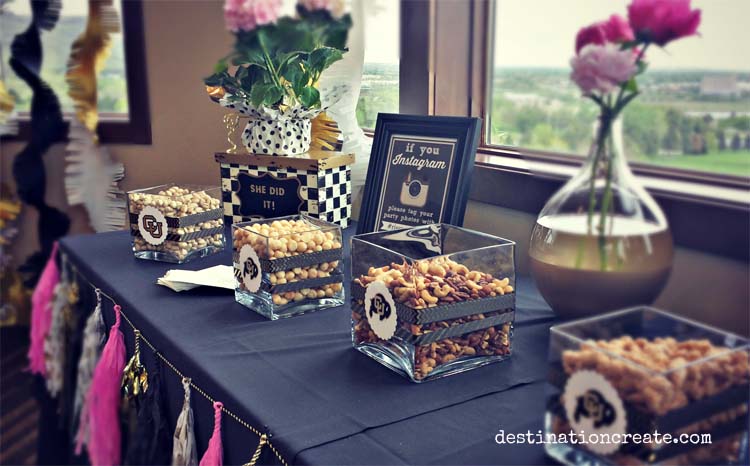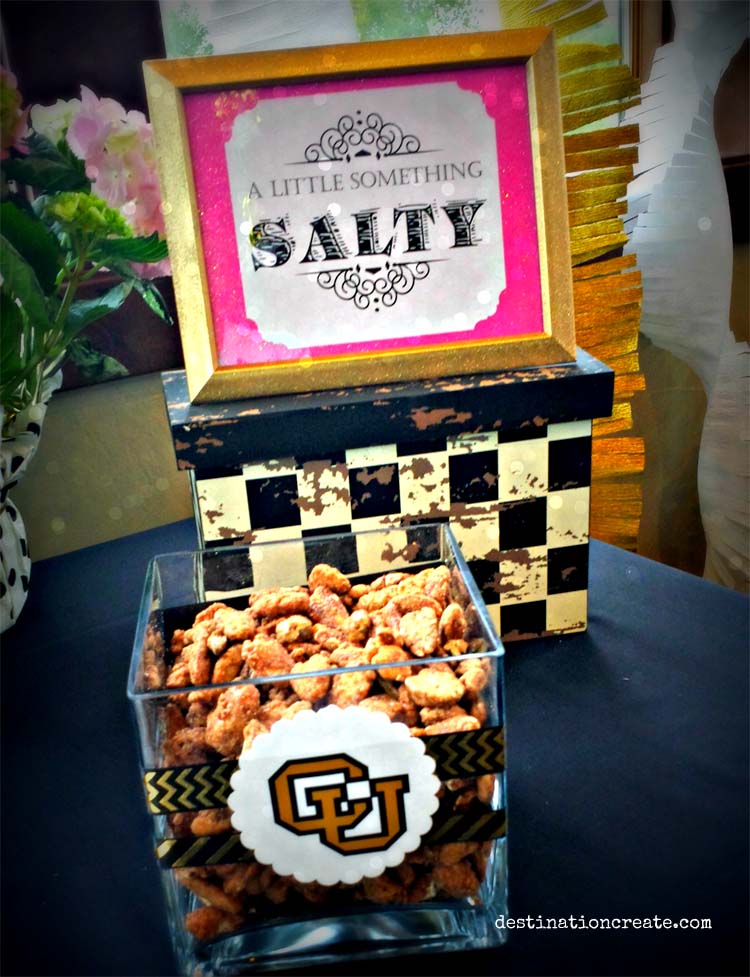 I found the perfect Dr Seuss quote for the nut table… the book reference was a happy bonus.
[thrive_leads id='5402′]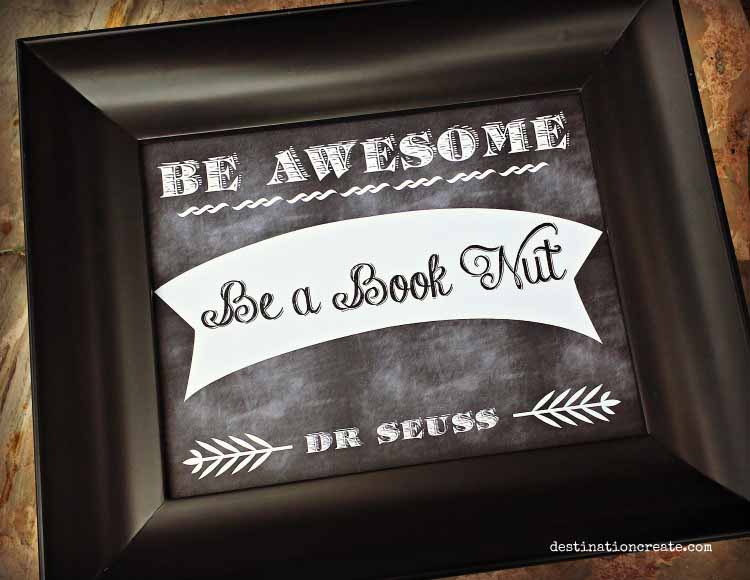 Don't you just love the customized goody sacks to take the treats home? You can get the paper bags HERE and a self-inking custom stamp HERE to make these simple treat sacks. For Your Party has lots of other great supplies that you can customize for your party like invitations, coasters and napkins! I've been really pleased with products from this company!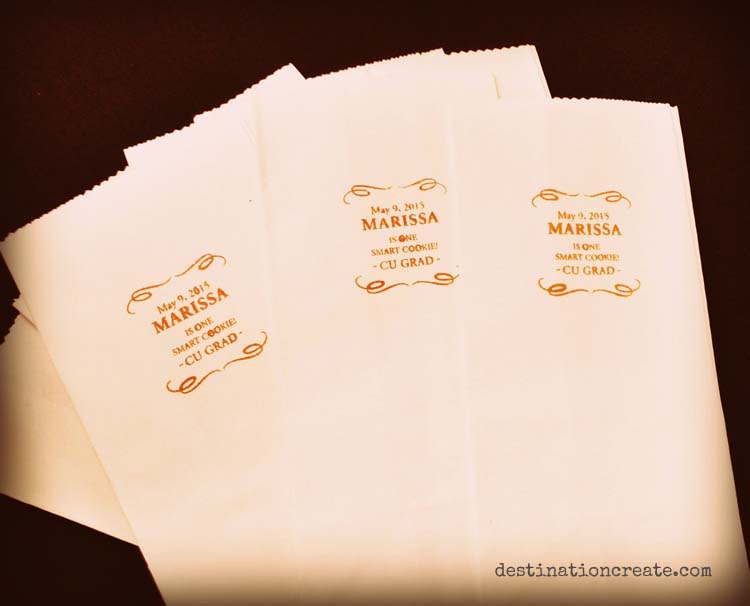 Did you notice the fabulous fringed black and gold
streamers on the windows?
CLICK

the

Next Page

arrow below to find out how to make them.