My daughter waited a long time to for Mr. Right to come along the second time. When we started planning her second wedding she told me that she had already had her big dream wedding the first time around. This time she wanted a small celebration with a swanky party atmosphere. She didn't even want to wear a wedding dress… just a party dress. She actually ended up wearing an off-the-rack bridesmaid dress and then she added a colored sash and flower embellishment. I found a fabulous vintage hat at one of my favorite shops. Wow! Doesn't she look stunning?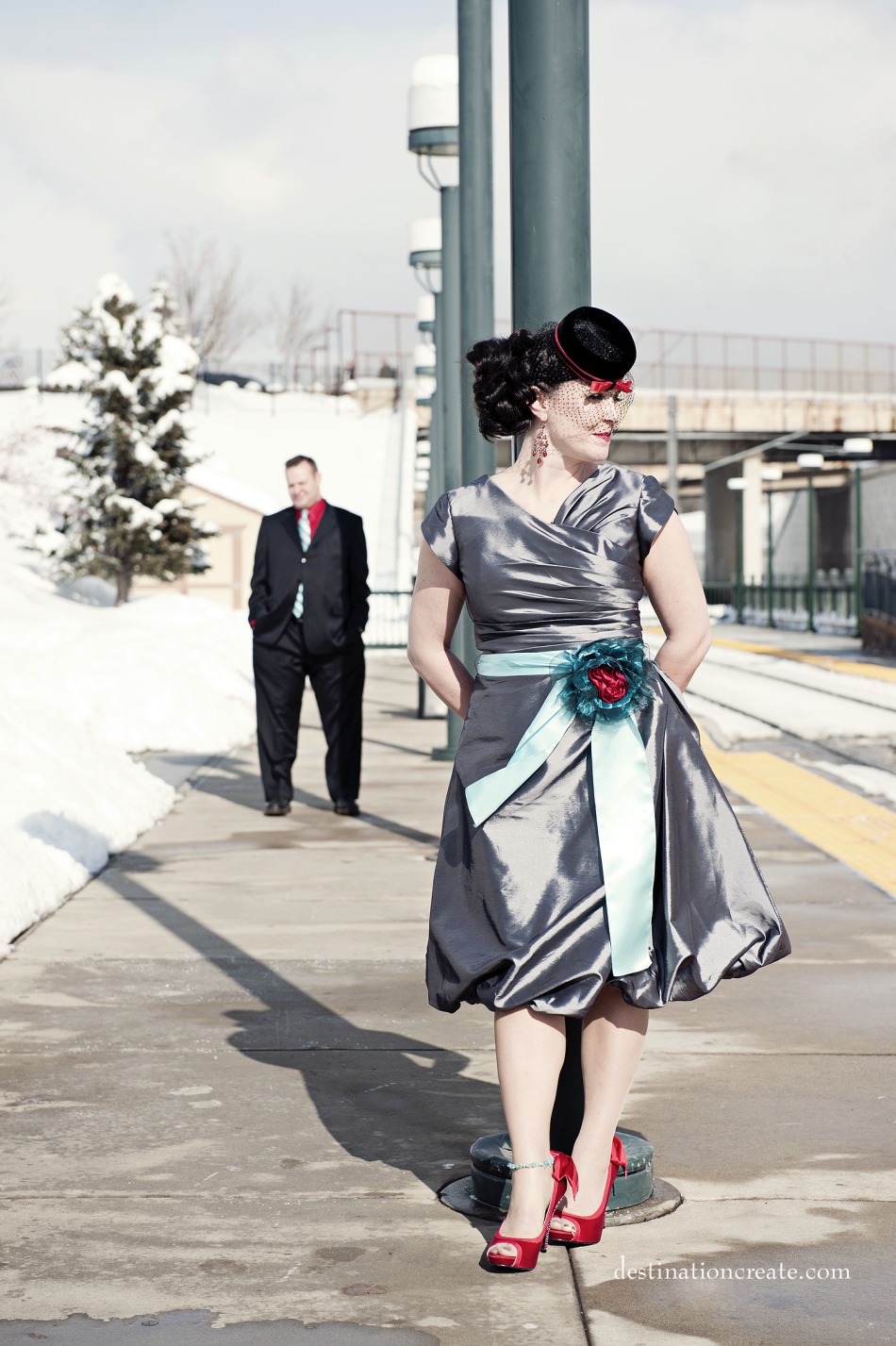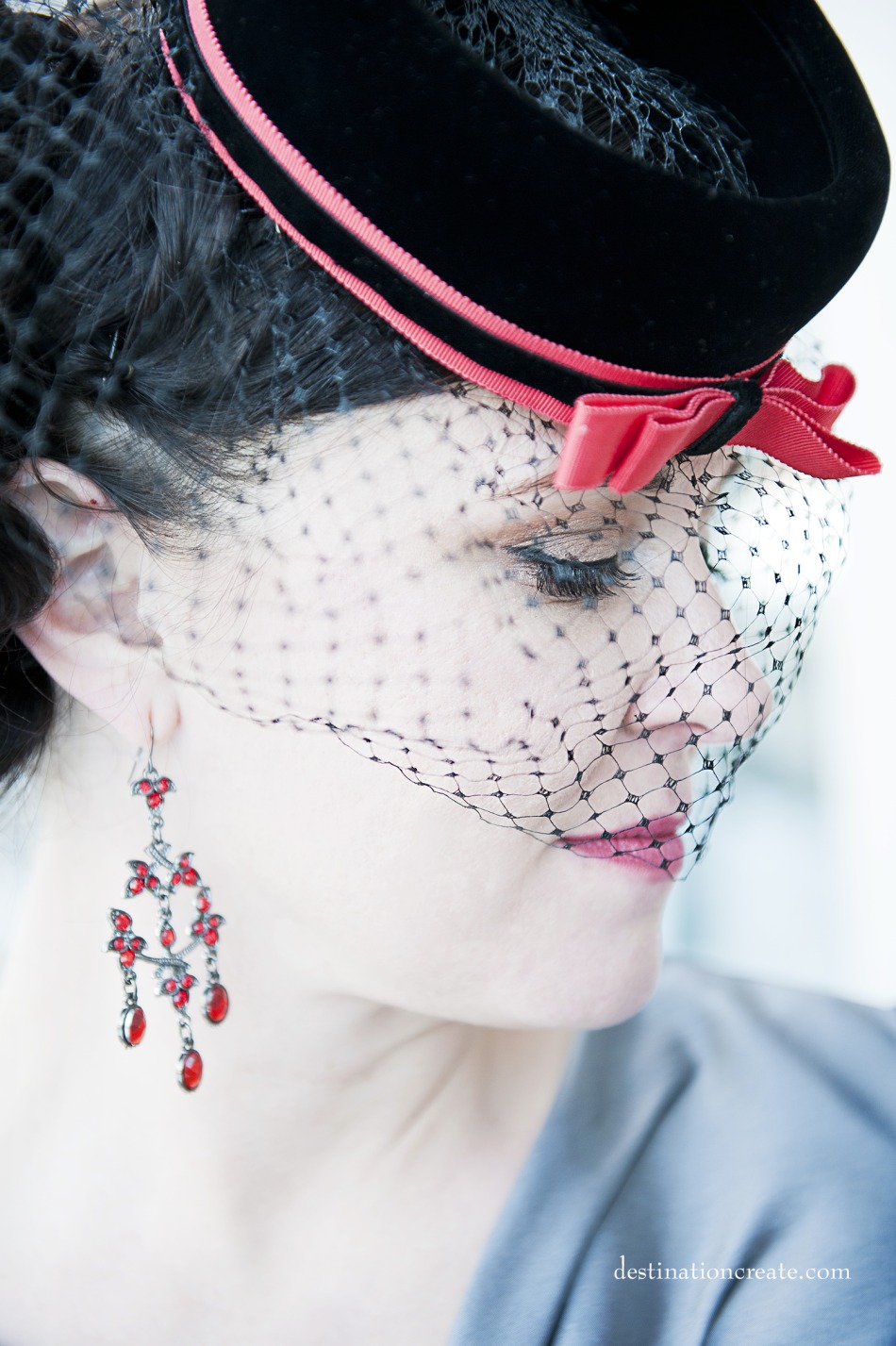 We immediately had a meeting of the minds on the vibe we wanted… retro/vintage. Think Donna Reed when couples got together to play cards and dressed up, even for a casual get together. My daughter LOVES games so we decided to incorporate game boards into the decor and for entertaining the guests after dinner.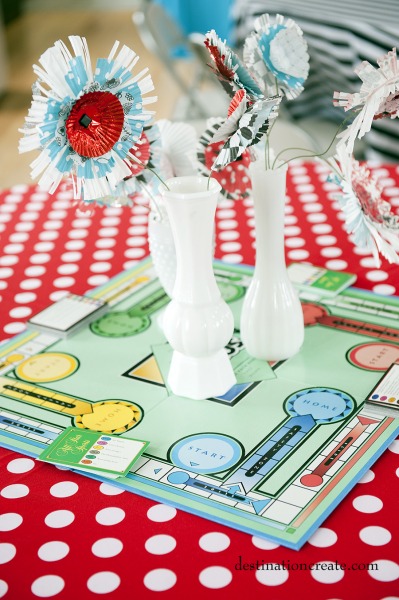 These door wreaths were made from a straw wreath wrapped in ribbon. Then short  lengths of various coordinating ribbons were tied in knots around the entire wreath. The wreaths were then embellished with paper flowers handcrafted from cupcake liners. Simply flatten 2-3 coordinating cupcake liners of varying sizes. Punch a hole in the middle of all the liners. Cut some of the liners with a fringe or petal shapes while leaving some liners uncut. Attach the 2-3 liners together with a decorative brad. Now glue the flower to the wreath. If flowers with stems are desired, glue the flower to a wrapped floral wire purchased from a craft store. I bought mine at JoAnn Fabrics. For a fuller flower glue 2 flowers back to back on the same stem.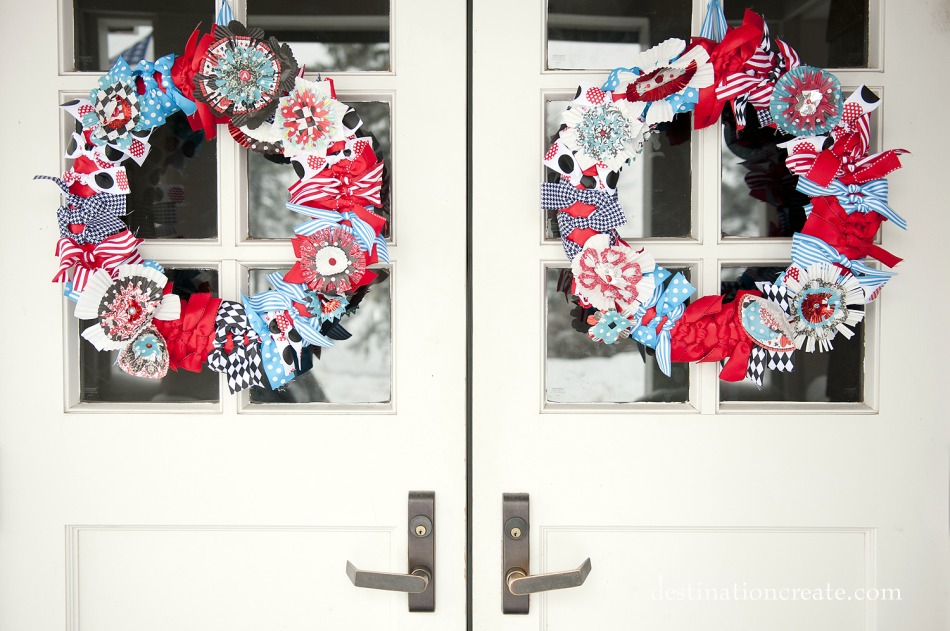 The tissue honeycomb ball towers were constructed from 10 foot lengths of half-inch rebar anchored in hand constructed wood bases covered with black plastic trash bags. Just wrap the tissue ball around the rebar and secure with large paper clips… Easy! These towers made a fabulous colorful statement throughout the room.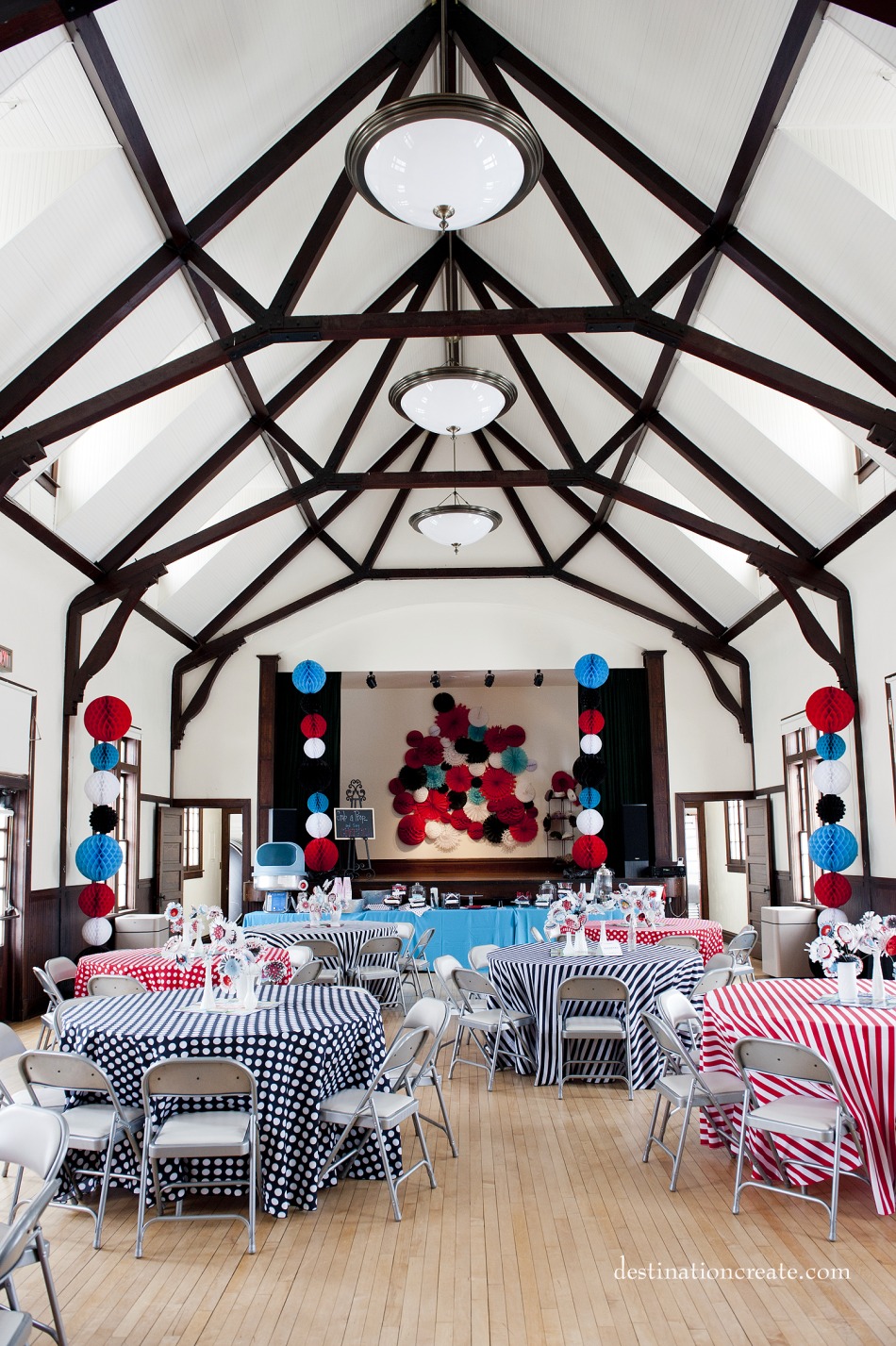 We used the stage for an open photo booth area. The back drop was created from honeycomb tissue balls opened only half way and tissue fans. We attached the paper goods to the wall with Command Hooks. Chalkboard markers were used to make the "Grab a Prop" sign.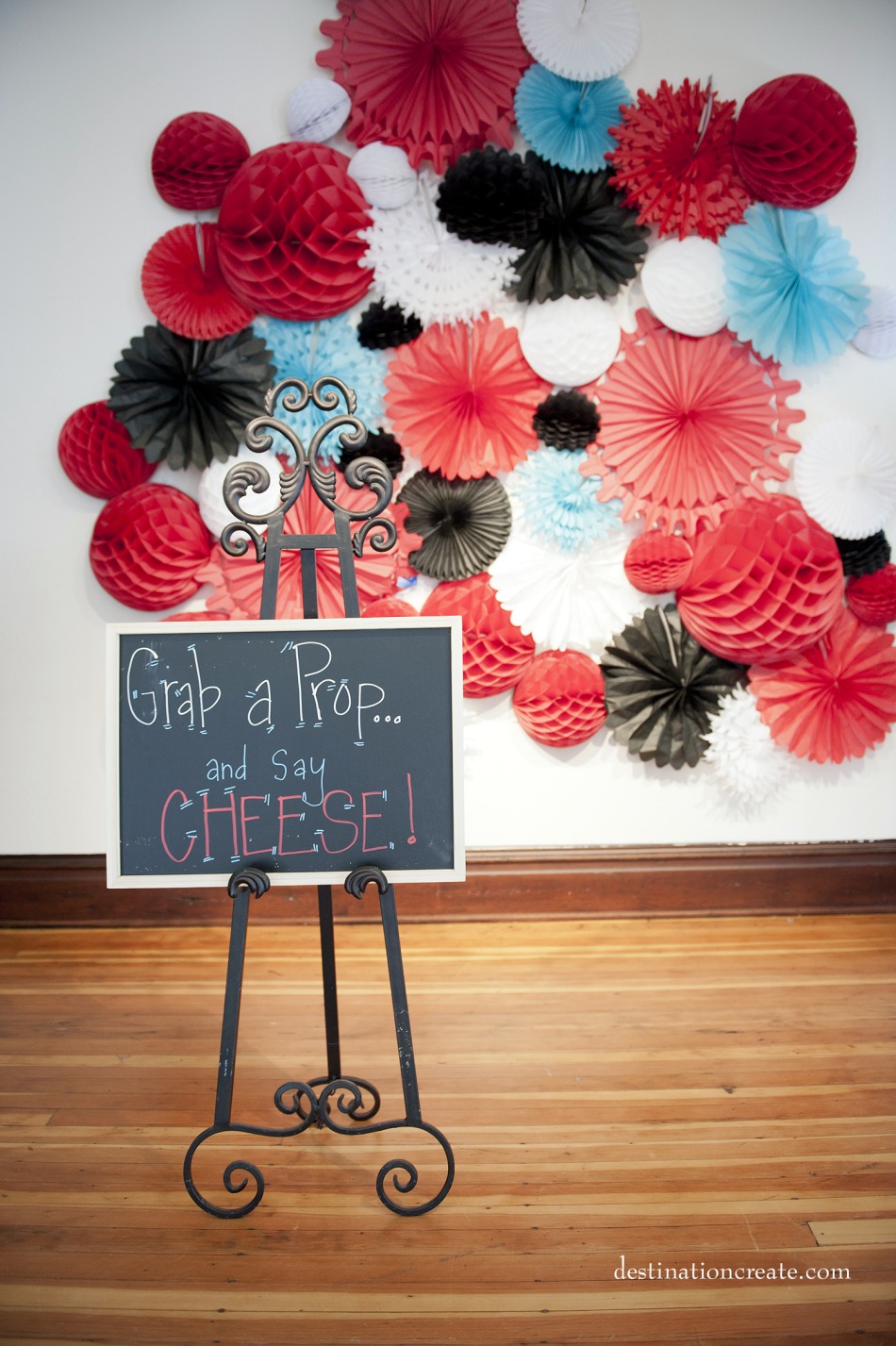 I don't think I've ever seen wedding guests have as much fun as they did with this photo booth. The little kids couldn't get enough and we ended up with some fabulous memories!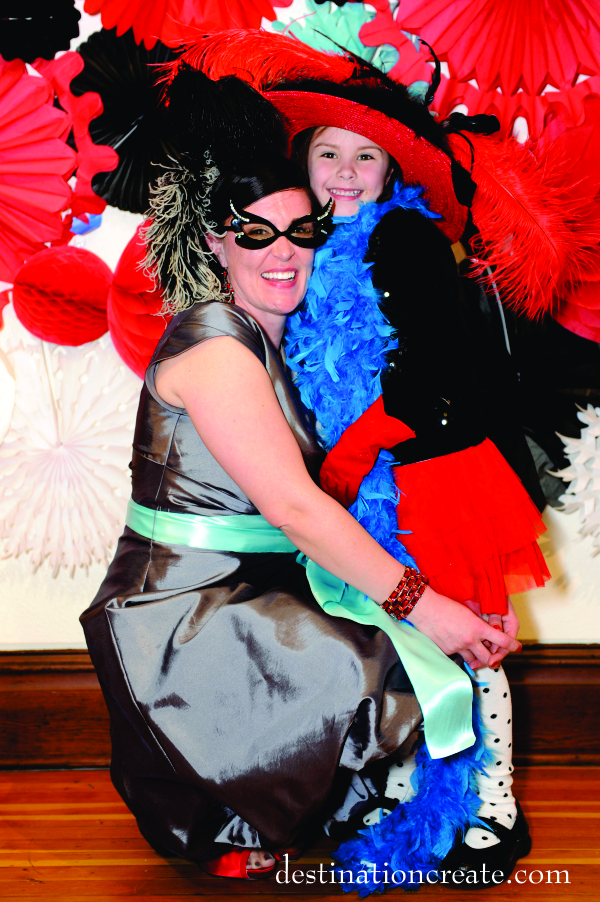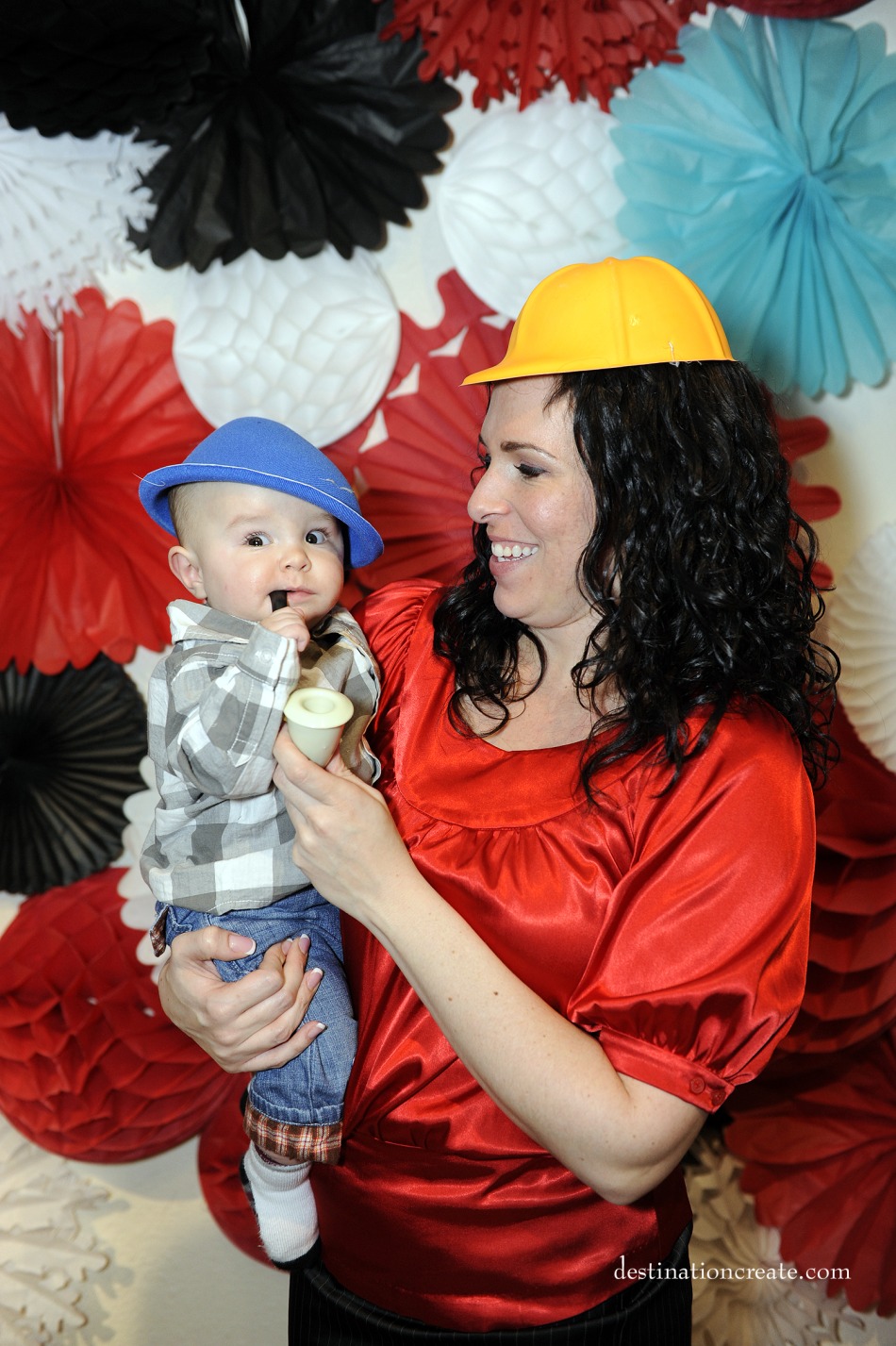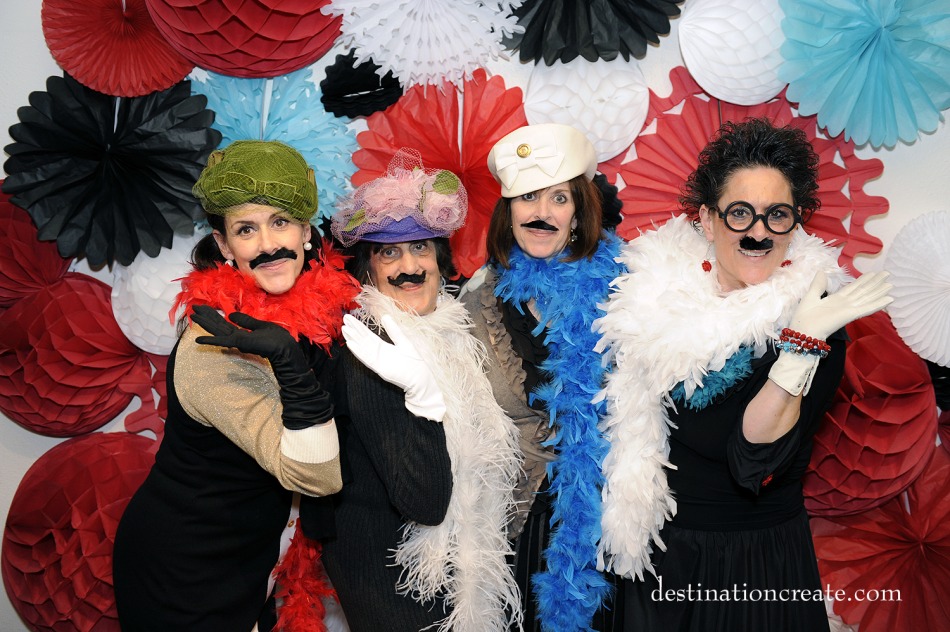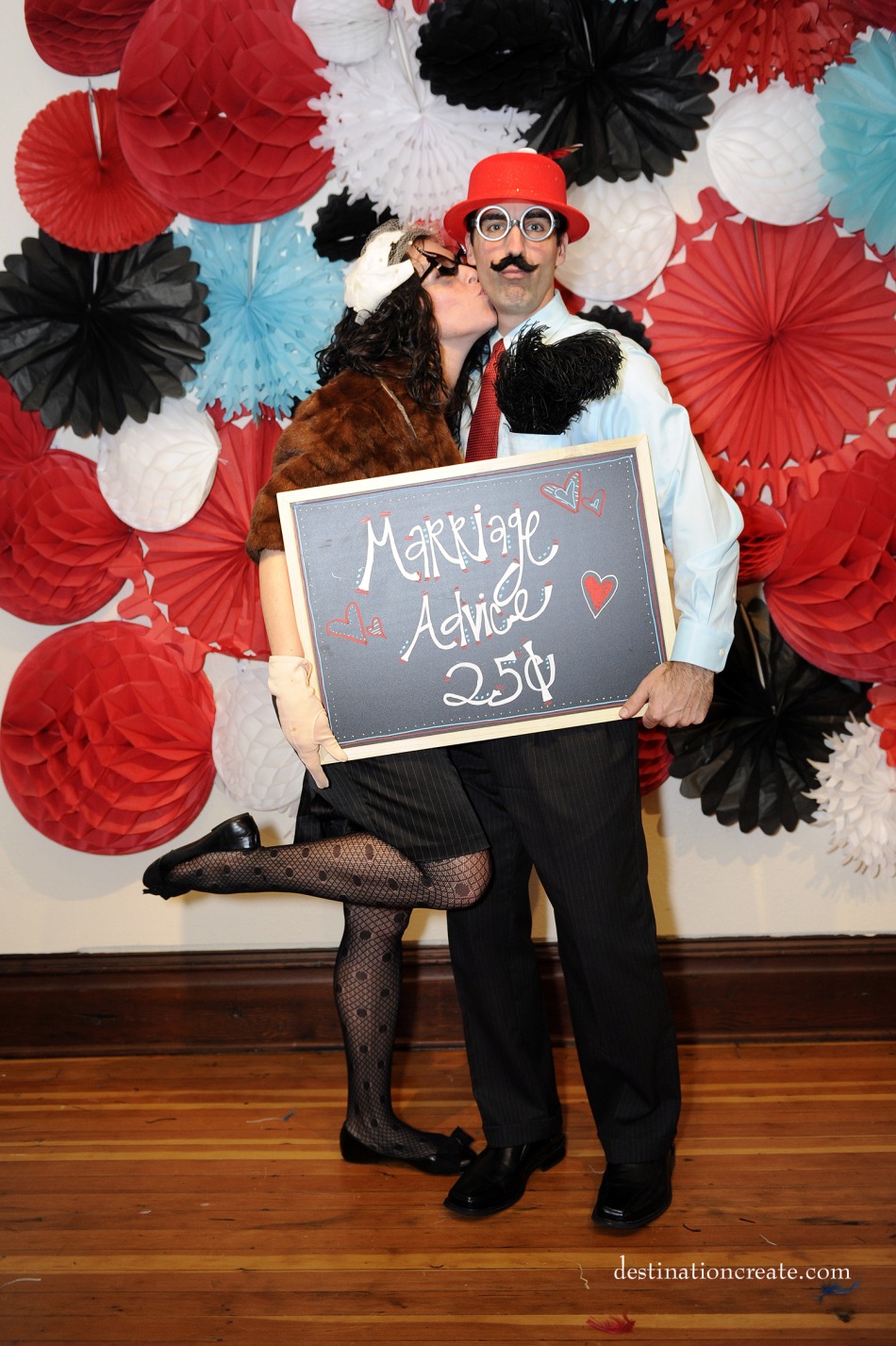 I found this wonderful metal sign at Hobby Lobby. The colors were perfect and it pointed the way to a buffet that included home smoked chicken legs, pulled pork, potato salad, slaw, deviled eggs, bowls of grapes and strawberries and rolls.
I found the turquoise vases at Marshall's and filled them with red gerbera daisies and white cremone.
I printed the signs for the candy buffet on my computer and then mounted them to blank metal signs purchased from Hobby Lobby.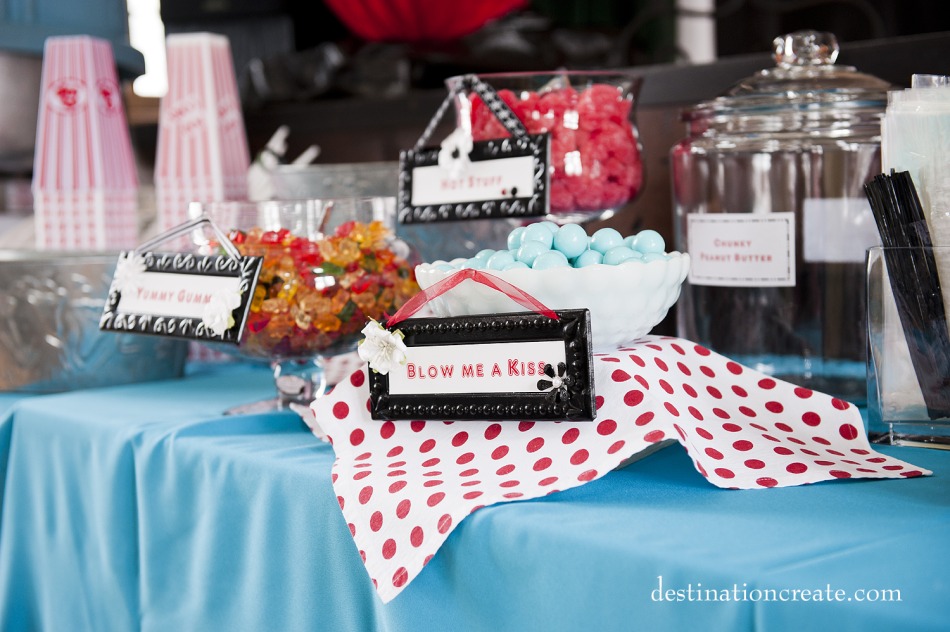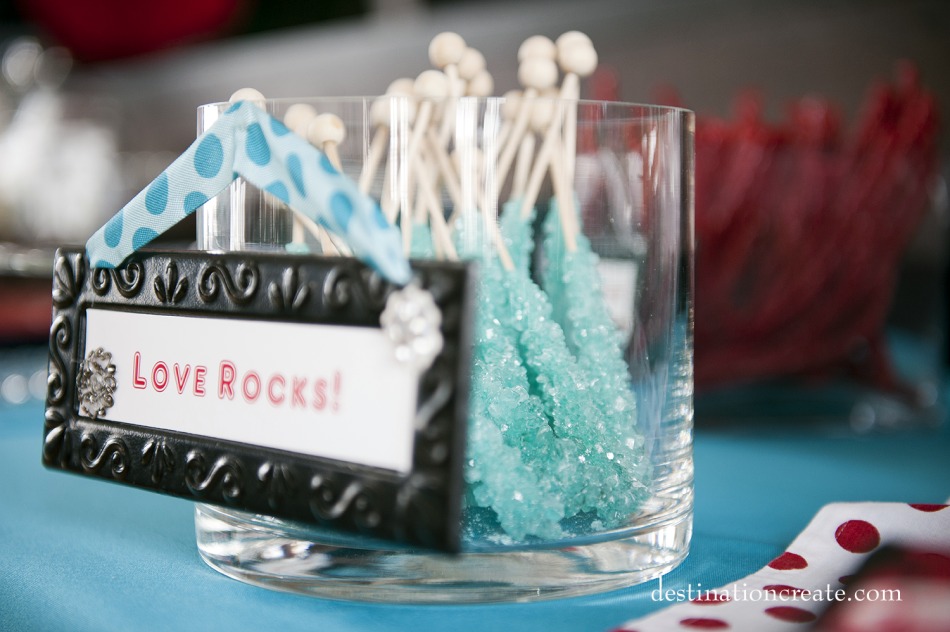 We used customized poker chips for escort cards.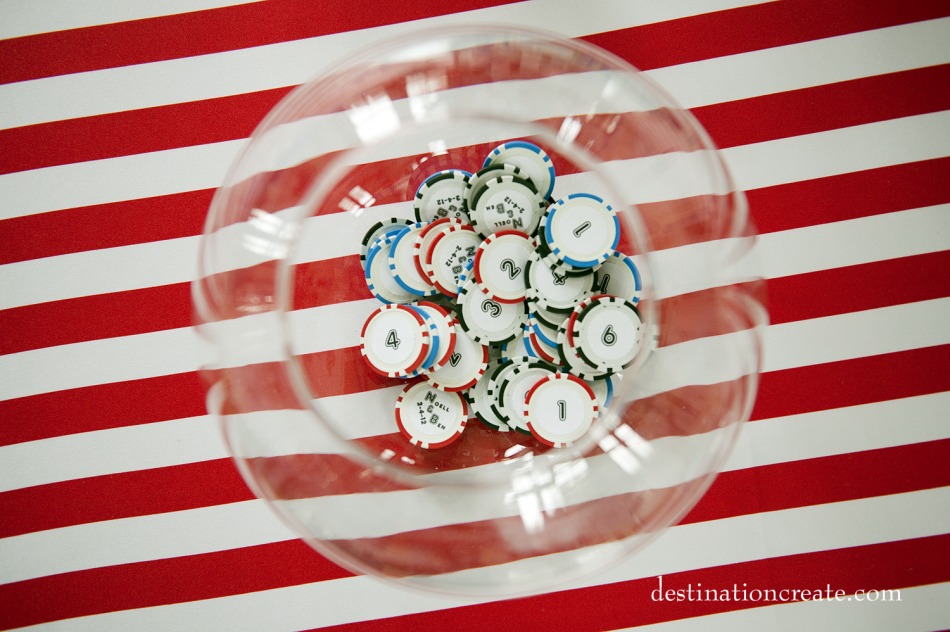 "This little +1 button tells Google you liked what you've read. Thank you!"