The first thing I needed was a To-Do List app and a Calendar app. I now use Google Contacts, Calendar and Google Tasks- LOVE Google Apps! I will address how to use a calendar effectively in another post; for now I will just talk about task lists. I took a big gulp and switched from my paper calendar to Google Calendar on my computer. One of the Google Calendars that's available is Tasks.
See the pink hand in the Google Calendar image below? When you enable the Task Calendar (just click on it) your tasks will show up at the top of your calendar. Hover and click on the drop down menu to the right of the Task Calendar and you can change the color of your Tasks- very cool!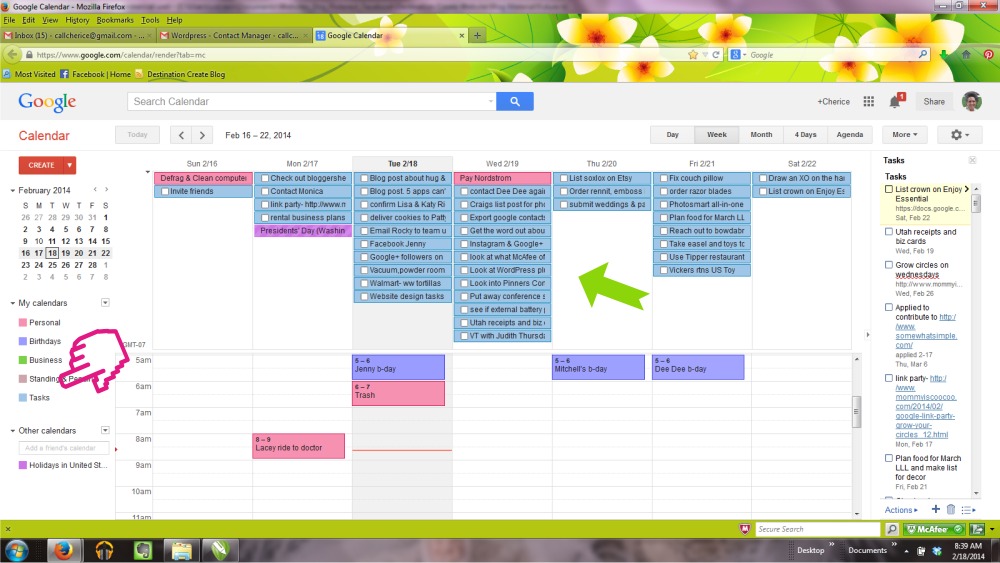 You have several options for viewing your Tasks: by day, week, 4 day, month or agenda- see the green arrow? The image below is a day view. I use the week view and day view most of the time.
You will also see your Tasks to the far right- see the pink hand

below. At the bottom of that list there are different expandable menus for creating different categories of Task Lists, renaming, deleting, sorting etc. You just need to go in to all those menus and discover the possibilities.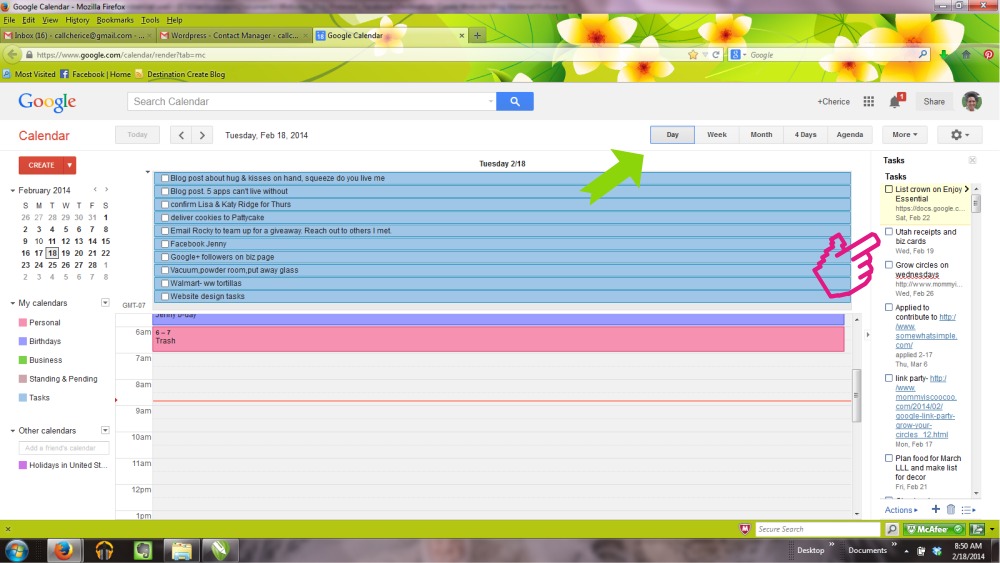 Here's a screen shot of the Action menu opened up.  See the green arrow

.