Excuse #1- Too confining:


Do you really want all those

To Do's

cluttering up your brain? I don't know about you, but my menopausal brain can't hold on to a thought from one minute to the next. A manageable To-Do list will free up your brain, relieve stress and make you more productive. It will also help you stick to your priorities instead of getting pulled off-task.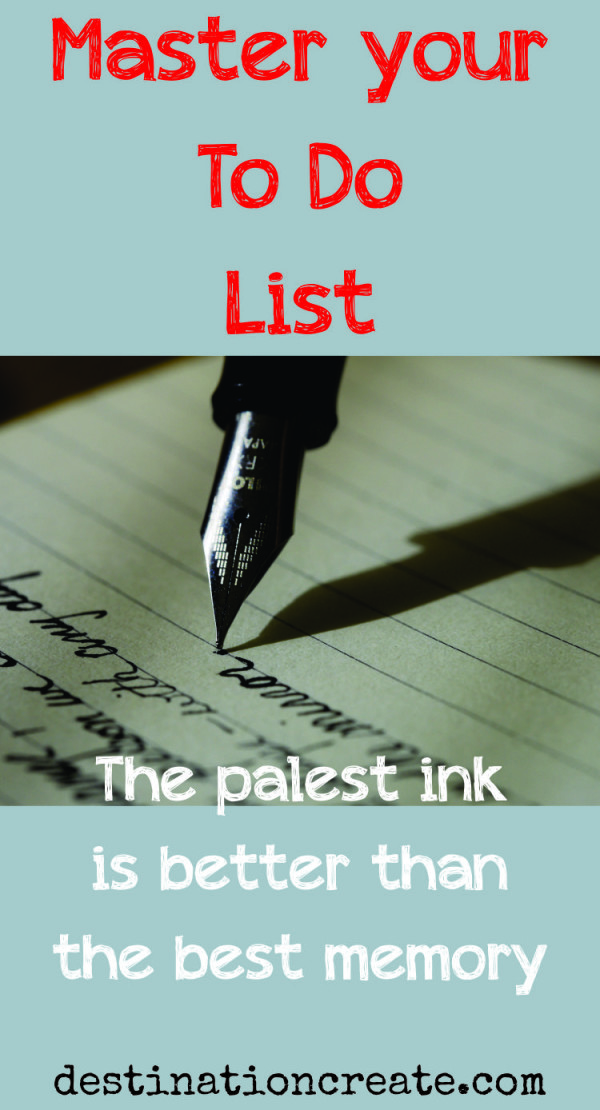 Excuse #2- Out-of-sight-out-of-mind trap:


A To-Do list is still a visual cue. You just need to retrain yourself  to look at a LIST instead of a bunch of CLUTTER and PILES of Paper.

My laptop, tablet or smart phone are always within reach, I am constantly checking my To-Do list throughout the day to see what I need to be doing and how best to use my time.
Excuse #3- It's o

v

erwhelming:

The mistake I often see is making ONE LONG LIST! Of course this is overwhelming! The other mistake is having too many To-Do lists, long OR short. I've worked with clients that had lists on 10 or more legal pads. I would be overwhelmed too! As tasks occur to me throughout the day I immediately add them to my To-Do list on my smartphone, tablet or laptop, whichever is handiest. The key is to also think about the day that would be best to do that task. Maybe the task is time sensitive like a bill to pay or a phone call that must be made on a certain day or some meat that needs to thaw the night before a meal. Add time sensitive tasks to the day they must be done. Other tasks can be grouped on a day when you schedule a block of time for them or when you will " be in the neighborhood" Do you get the idea?