Use

ONE

 to-do list and make sure it's portable and always within reach. Take the stress off your brain.
Don't try to remember everything you need to do… That's what task lists and calendars are for!

This is enough to digest for today I think. One last thought though…
We all have goals that we want to accomplish in business, our personal life, our spiritual life etc. Most of this goals are
IMPORTANT

but not

URGENT

. Most of us tend to get buried in the demands of day-to-day living and obligations: kids, work, chores etc. If we don't add our

GOALS

to our To-Do-List we will likely never accomplish them. For instance, if you have a goal to develop a closer relationship with your spouse, one of your kids or maybe a friend, your daily To-Do lists should include specific tasks that will help you accomplish that goal.
Examples would be:
Write  a gratitude letter


Put a love note in your child's or spouse's lunch

Make a phone call to someone

Write in your journal

Give a 10 second kiss to your spouse

 For those of you that are simply more comfortable with a paper task list I highly recommend the Franklin Planner system. Don't go running around trying to find the best one at your local office supply store. Just click below for the best selection from the original source.
---
Some days don't go as planned. Life happens, interruptions plague us, kids get sick, we get sick. Remember, people and relationships are more important than your LIST. You can usually move tasks around. A good system allows you to be flexible. Sometimes you need to just ignore the list and focus on what you accomplished that wasn't on the list. Just make a "Ta Da" list on those days!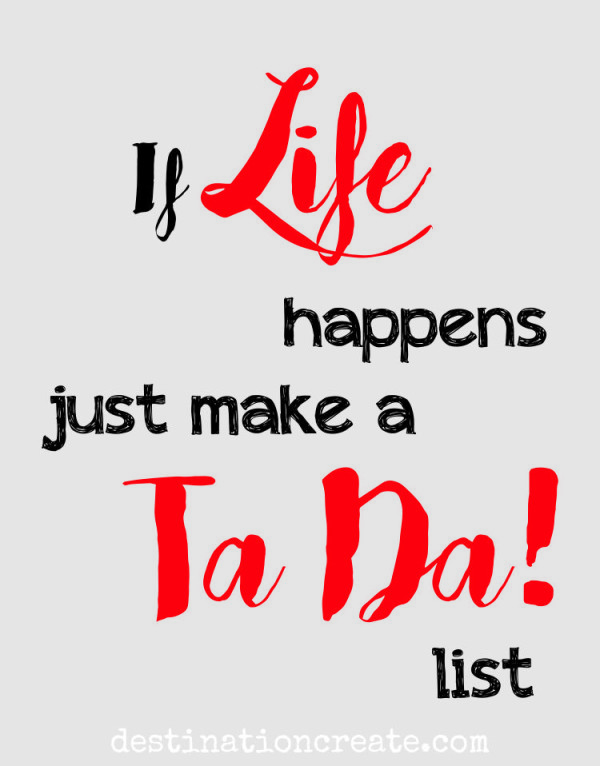 I could go on and on but I need to get some household and personal tasks checked off my To-Do list today! The third post in this series goes into more detail about mobile apps and planning ahead.
I am available for one-on-one instruction either face to face, video call, perhaps a Google Hangout?
I welcome your Comments, Feedback and Questions so don't be shy.

Comments are always welcome!
Click this little +1 button to tell Google you like what you read. Thank you!
Some of the links in the post above are "affiliate links." This means if you click on the link and purchase the item, I will receive a small commission. I only recommend products or services I use personally and believe will add value to my readers.